Counting the Cost, Platform's new report on Shell Nigeria, is now available in print! Please buy your copy here. The report looks and feels incredible, thanks to our amazing designers at Ultimate Holding Company.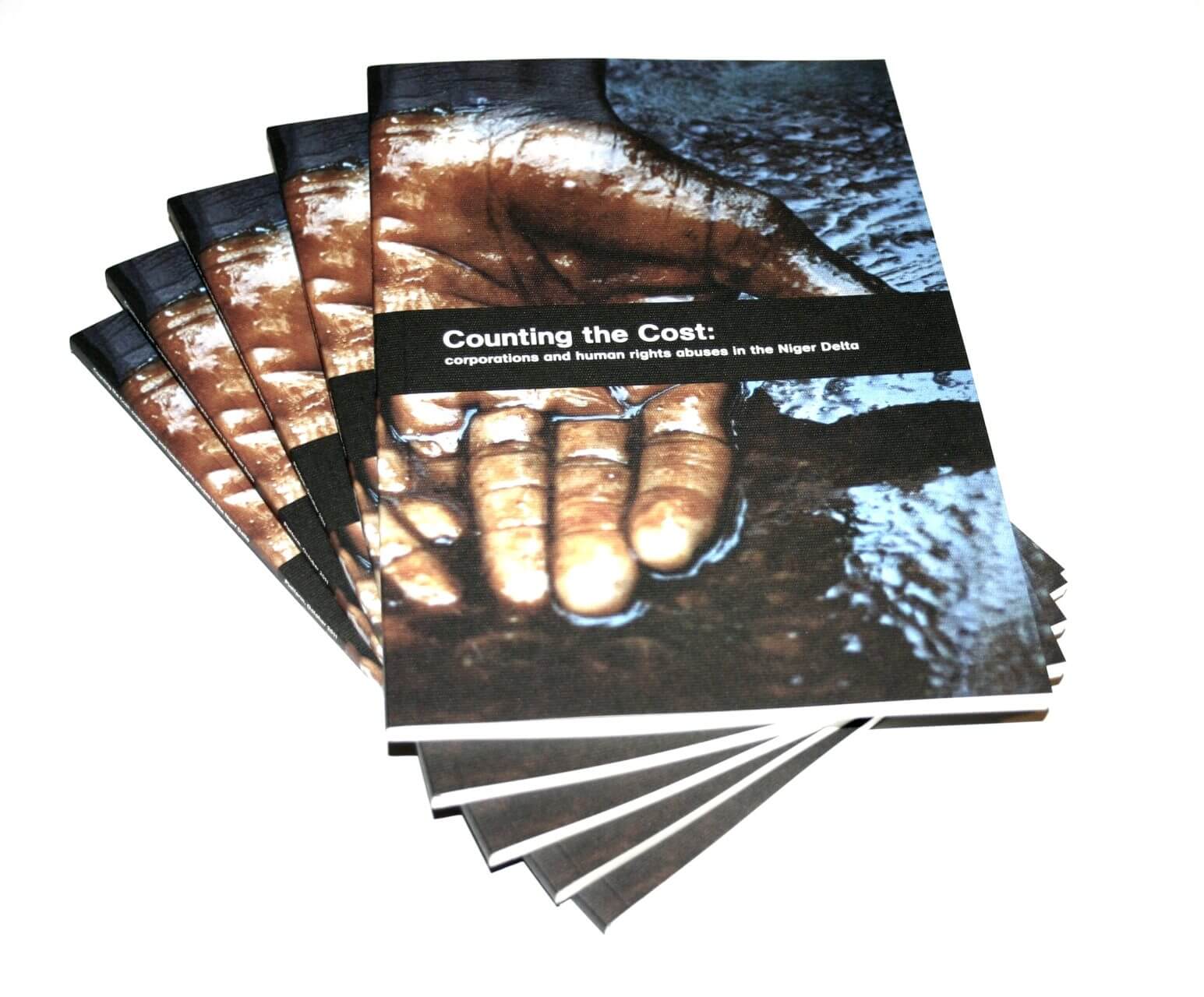 Buying a copy of the report enables Platform to do more campaigning for human rights and corporate accountability in Nigeria. Your support is already having a real impact:
In the last 10 days, over 13,900 of you signed a petition demanding that Shell is held accountable for its human rights abuses in Nigeria.
Following the public outrage and media generated by the report, on Wednesday 5 October, the House of Representatives, part of Nigeria's legislative body ordered an official investigation into the allegations that Shell fuelled violence in the Niger Delta by paying armed militant gangs.
The campaign is long and hard, but your ongoing support is vital. Please take a moment to support the campaign by getting yourself a copy (or two!) of the new report. Thank you in advance, and extra thanks go to our friends at New Internationalist for hosting the report in their inspiring shop!
PS. If you can't afford to buy a copy now, the report is also available in pdf.