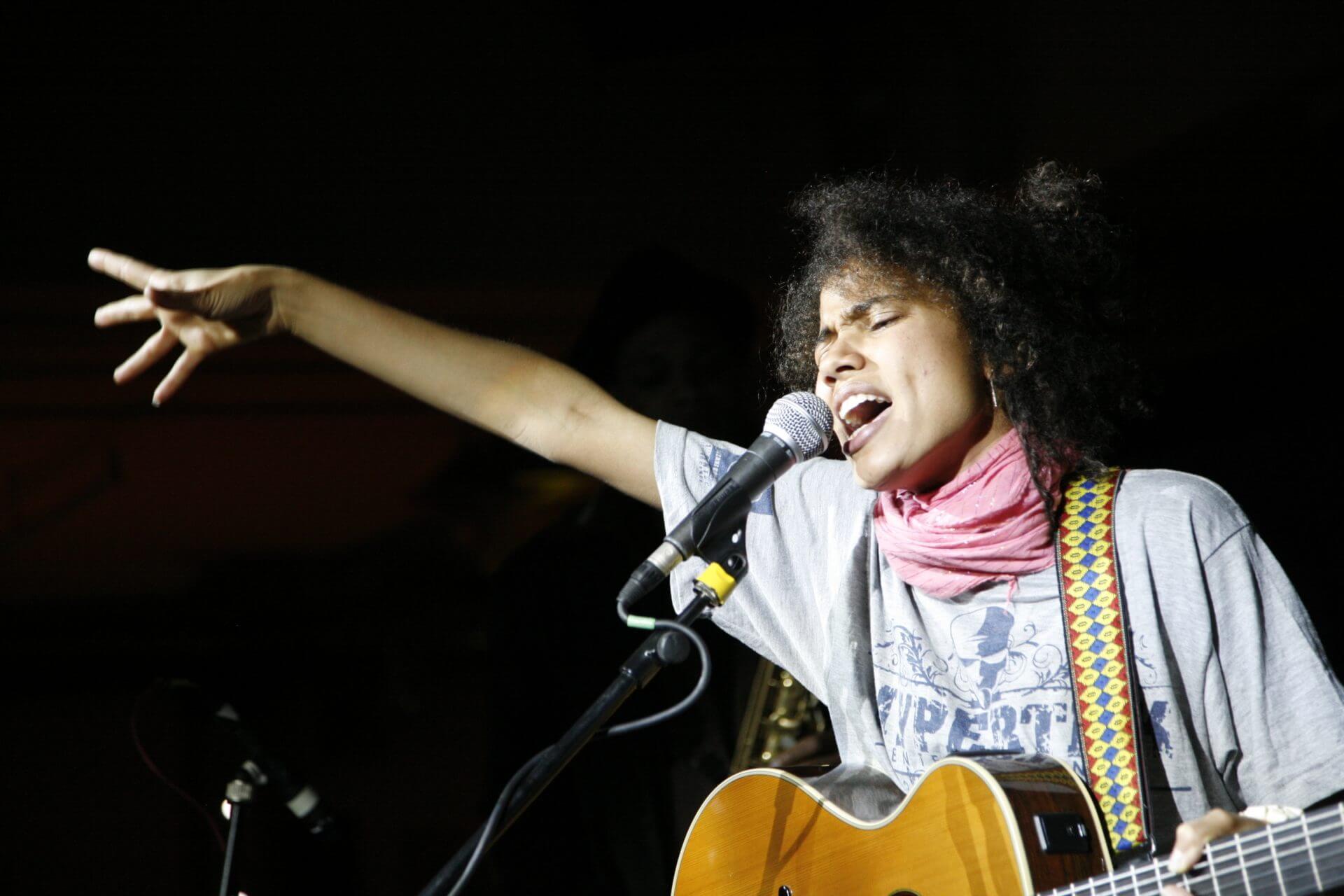 Art can do things that information can't. Art takes our mind to new places, reaches our heart, and draws on our gut feelings.
Platform's art connects people to global stories and issues on an emotional level. From performance to DJ-ing, social sculpture to sound art, creative writing to video, we and the artists we work with open up spaces for transformation, inspiration and change.
Platform performs and exhibits in whatever spaces serve the needs of the project: a field, the street, along a river or an office block. Platform's work has also taken place in cultural venues such as the South Bank Centre, Glastonbury Festival, ArtsAdmin, Tate, Brixton Jamm, Camp for Climate Action, Serpentine Gallery, Free University of Liverpool, Spacex, Live Art Development Agency, Bank of Ideas, New Art Exchange, Arnolfini, FACT, Carnegie Mellon (Pittsburgh), Centro Jose Guerrero (Grenada) and Kunstnernes Hus (Oslo).