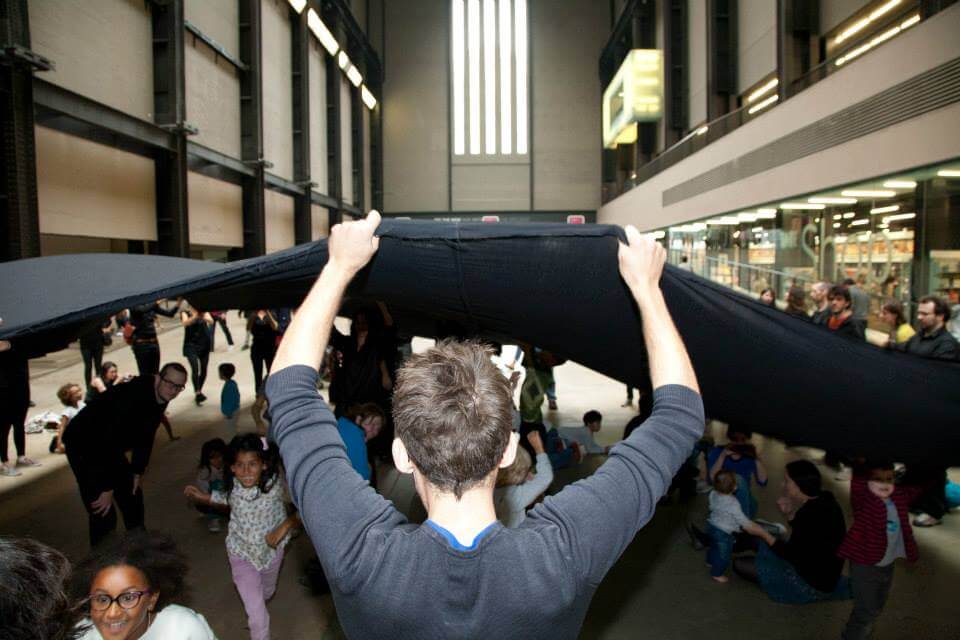 On Thursday Tate is going to be appearing before the Information Tribunal over their lack of disclosure about conversations around BP sponsorship and about the amount of money that they're getting from BP.It's in Tate's interest for people to think that it couldn't possibly survive without BP's dirty money, but we don't think that's true. That's why we're challenging them about it in court. If it's very little money after all (and based on the info available we think it's about 0.4% of Tate's total budget), it shows that Tate could adjust quite easily to do without it.
It's taken almost three years to get to this point. Glen Tarman, who made the orginal FOI request writes:
In January 2010 I was at a Tate workshop on art and activism which the gallery tried to censor. For a public institution supposedly all about celebrating free expression I was shocked it was doing so but appalled that the drive for censorship was because of its sponsors and especially BP. I found out that there was something seriously wrong at the highest levels of the institution that houses our national collection of British art and modern and contemporary art from around the world.

Since my first experience of Tate attempting censorship I've tried to find out more about the shady deal BP has with Tate. I've made a series of Freedom of Information requests, including  one to the Tate in December 2011 that's ended up in the courts. I'm part of a wider effort to bring more light on to why and how it is that a major cultural institution has been hijacked by an oil company for its own corporate interests.

For years Tate has held back on giving me all that I had quite legally asked for. They even said they couldn't release the contents of this information as it would "likely increase protests at Tate and therefore prejudice public safety" – a move that shows again contempt for freedom of expression due to oil company links and for the concerned Tate members and other citizens that peacefully protest against climate changing companies and the human rights abuses of Big Oil.

This year the Information Commissioner ruled that Tate was breaking information law by not giving me information I requested about Tate and BP and ordered Tate release what they had been holding back in the public interest. Still they wouldn't release what should be public and now a court judge has to decide.

Tate's stated vision is to "demonstrate leadership in response to climate change" yet it's promoting one of the three companies most responsible for climate change. It's not Tate's job to push the fossil fuel industry and to do so in our name. It's Tate's job to promote public enjoyment of art. Climate change is causing massive harm and that one of the main culprits is being given our nation's art to market itself as socially responsible is a serious matter for those that care about the deaths and human suffering climate change is bringing. It's a sign of a very sick public culture.

There will be no art to enjoy on a planet that is not safe enough to sustain human life. Public arts institutions like Tate need to be transparent, accountable and a creative part of society's solution to climate change not part of the problem. We need to liberate Tate from BP.
In 2008 Tate head Nicholas Serota said:
We're a more open organization than any equivalent organization in the world. Can you find the minutes of the trustees' meeting of the Museum of Modern Art on their website, or the Pompidou? You can't. So we're at the forefront of being as open as we possibly can.
It seems that the influence of one of the most notoriously secretive sectors in the world could be having an impact in preventing Tate from living up to such noble ideals of openness.
The Information Tribunal Hearing over Tate and BP sponsorship is open to the public and will take place on 18 September, 10am at Court 7, Field House, 15 Bream's Buildings, London, EC4A 1DZ