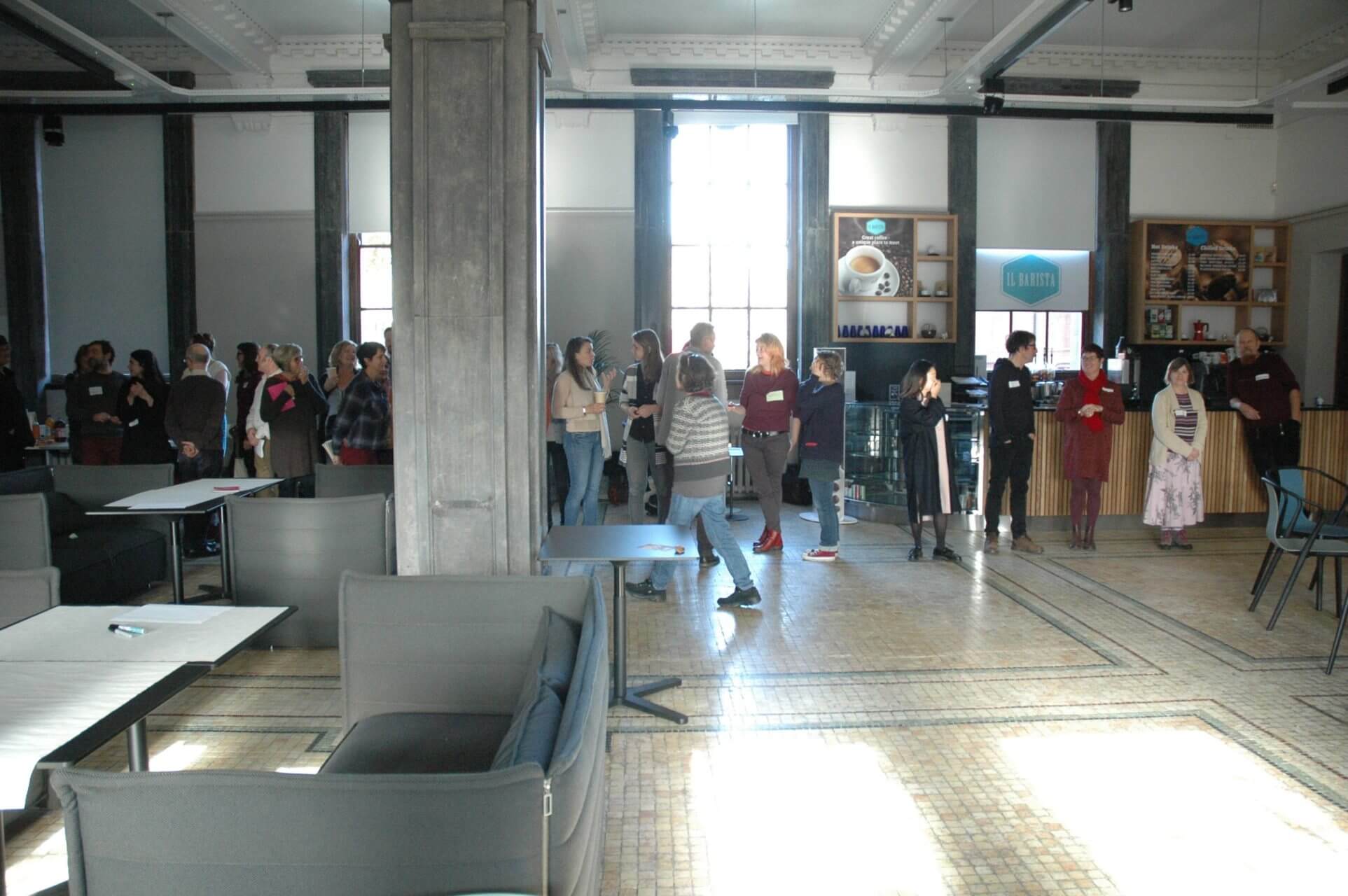 The storm of political events tosses us this way and that – first the election of Trump in the wake of Brexit, then the rejection of the far right Presidential candidate in the Austrian elections and the inspiring victory at Standing Rock in Dakota. Somewhat becalmed in the midst of the roaring gale, my mind slips back to the days before the wind really began to howl.
Four weekends ago I was in Sheffield at an all-day event 'Art – Possibility – Action', organised by artist Jane Lawson as part of a project called Second Degree Potentias. Around fifty artists and activists were gathered to discuss what can arise from the intertwining of art and activism. The day was beautifully planned out. It started with ten minute presentations by Nina Edge, Kerry Morrisson for In-Situ, Clare Bonetree for Liberate Tate and me for Platform, followed by many hours of discussion using a 'World Cafe' format artfully facilitated by Rhiannon Westphal of Seeds for Change. Each of the opening speakers were to talk to the question:
'What art steps I have taken to create the world that I / you want?'
I tried to share something of Platform's experience and found myself talking less about what we do, and more of how we do what we do. How we are organised, how we try to work together as a collective. To convey these steps as 'our art steps to create the world that we want'.
I spoke of the principles that are important to me in how Platform works. This is of course my own personal view on the current guiding principles and others would describe them differently, but I list them as: Equality, Democracy, Freedom, Decoloniality and Ecology.
On the point of Equality, for example, I explained that all of us are paid the same differentiated according to need – following our Socially Just Waging System. That we strive to have no hierarchy, no directors and no seniority given to those with longer involvement. That Platform is continually being reformed and re-founded, is constantly evolving, changing shape, changing the issues that it tries to address and the media that it uses.
On the point of Democracy: that all decisions are made by consensus. That we attempt to encourage each of us to come to voice. That day to day management is by the Management Group in which all folks are expected to participate for phases during their time at Platform. How we all take responsibility for the fate of the whole group, just as an artist takes responsibility for the success or failure of the complete artwork.
On Freedom: that all in the group should, soon after joining, be able to determine what work they would like to do and how it is that they would like to do it. That desire is the true capital, that people should be led by their hearts and spirits and have the freedom to realise their imaginations whilst working within the collective and knowing that their work needs to be agreed within the wider group.
On Decoloniality: to address at a deep level the legacy of imperialism and racism, that is inscribed in the very fabric of the city that is our home, that is buried deep in our own psyches, our patterns of thought, of feeling, of desire, in our language and our ways of being.
That we are constantly striving to do this, to embody these values, to take these steps, constantly failing but we return to the task despite failing. Like an artist constantly disappointed by the failure of a drawing to be completed as imagined, and yet constantly trying once again to make the drawing.
As Laurie Anderson sang in 'Walking and Falling':
'You're walking. And you don't always realize it
But you're always falling
With each step, you fall forward slightly
And then catch yourself from falling
Over and over, you're falling
And then catching yourself from falling
And this is how you can be walking and falling
At the same time'
Despite this struggle, it seems to me that the attempt to create spaces that are equal, democratic, free, luminous and strong is a valuable act. And this is not only a description of Platform, but also a description of the Art – Possibility – Action event.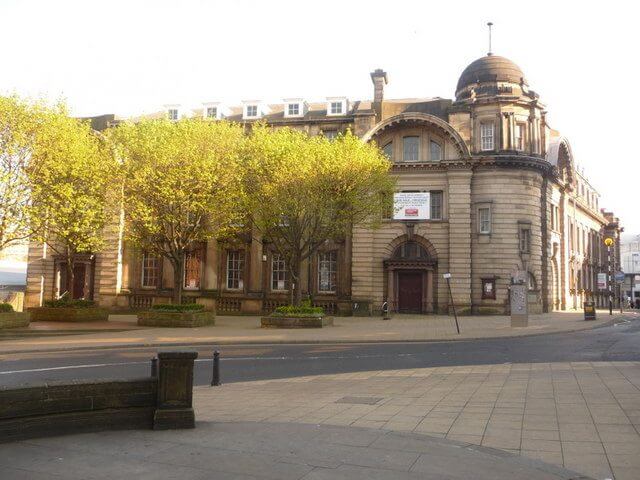 Only later did I reflect on the resonance of the place in which the event was held. We participants worked together on clusters of chairs gathered in what was the main hall of the former central Sheffield Post Office. Its walls are painted regulation sparkling white and its Ikea-style furniture is in muted greys, but the worn ceramic floor tiles bear the marks of its former use. The millions of boots and shoes that walked in off the streets to the counters, sending post and telegrams, collecting parcels and letters. Built in 1893 and extended in 1910, this building was one of the switching houses of the British Empire. Through these halls, handwritten or typed, came all the news of empire, from the slaughter of Omdurman to the brutalities of the war against the Mau Mau uprising. This building, which closed in 1999, was for nearly a century the equivalent of a server, a hub in the Internet. It is no surprise that when the Irish Republican Brotherhood began an armed rising against the Empire in Dublin 1916, they began it at the General Post Office.
So we sit discussing Art – Possibility – Action in this imperial hall. Its history is unremarked upon, for there are no memorials, no information panels to draw its past to our attention. Only after some exploration do I understand the significance of this Victorian building that forms one side of a square at the center of which is a bronze statue of Edward VII King of the United Kingdom and the British Dominions and Emperor of India. A square at the heart of the British Empire. I had failed to 'address at a deep level the legacy of imperialism and racism, that is inscribed in the very fabric of the city … that is buried deep in our own psyches, our patterns of thought, of feeling, of desire'.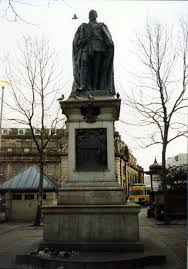 Yet we were all together making a space that was remarkably open, democratic, and full of hope and energy. Through brilliant forethought and careful facilitation, pretty much every participant came to voice. We were walking and falling at the same time. Moving forward.
*
So in the shadow of the US presidential election, and all that it is unleashing, I'm struck by the importance of trying to create, and keep creating, those luminous spaces.
And my mind turns to the closing lines of WH Auden's poem 'September 1, 1939.'[1]
Hunger allows no choice
To the citizen or the police;
We must love one another or die.
Defenceless under the night
Our world in stupor lies;
Yet, dotted everywhere,
Ironic points of light
Flash out wherever the Just
Exchange their messages;
May I, composed like them
Of Eros and of dust,
Beleaguered by the same
Negation and despair,
Show an affirming flame.'
With thanks to Jane Lawson & Anna Galkina
[1]           I remember so vividly Dan Gretton reciting these lines at the end of the performance 'Killing us Softly' that he created in Platform in the late 1990's