Azerbaijan investigative journalist and Platform ally, Khadija Ismayil, has been sentenced to 7.5 years in prison. The BP funded ALiyev regime have given Khadija this sentence in retribution for the stories she wrote. Khadija has been an outspoken critic of BP and the UK government for supporting the Azerbaijan regime. Khadijah's sentencing follows the murder of Azerbaijani journalist Rasim Aliyev after he receiving threatening messages connected to a series of photos he had posted online showing police brutality and social discontent.
Khadija Ismayil pioneered investigative journalism in Azerbaijan. Before her work Azerbaijani journalists wrote about the corruption in the country but were unable to get proof that money was being misappropriated. Khadija got evidence which showed that the President and his family were making huge personal profits from national projects like the building of Crystal Hall for the Eurovision song contest. Much of this money was gained by purposeful price inflation and opaque ownership structures which hide the Aliyev's monopolisation of Azerbaijani companies. It is illegal in Azerbaijan for the President own companies – Khadija's work showed he was breaking the law.
The Azerbaijani authorities decided to go after Khadija with the same charges she brought against them – accusing her of illegal business and the Radio station she worked for, Radio Free Europe, of misappropriation and embezzlement. Despite no evidence for these accusations Khadija has been sentenced to 7.5 years in prison.
Platform, along with Global Motion and Re:common, have been creating a web documentary about the Euro-Caspian Mega Pipeline. This interview with Khadija's mother was shot for the documentary. the full documentary will be released later in the year.
Khadija's mother: "This is for everyone to see that Khadija should be free" from Global Motion on Vimeo.
Khadija's story is featured in All That Glitters – Platform's new book on Azerbaijan.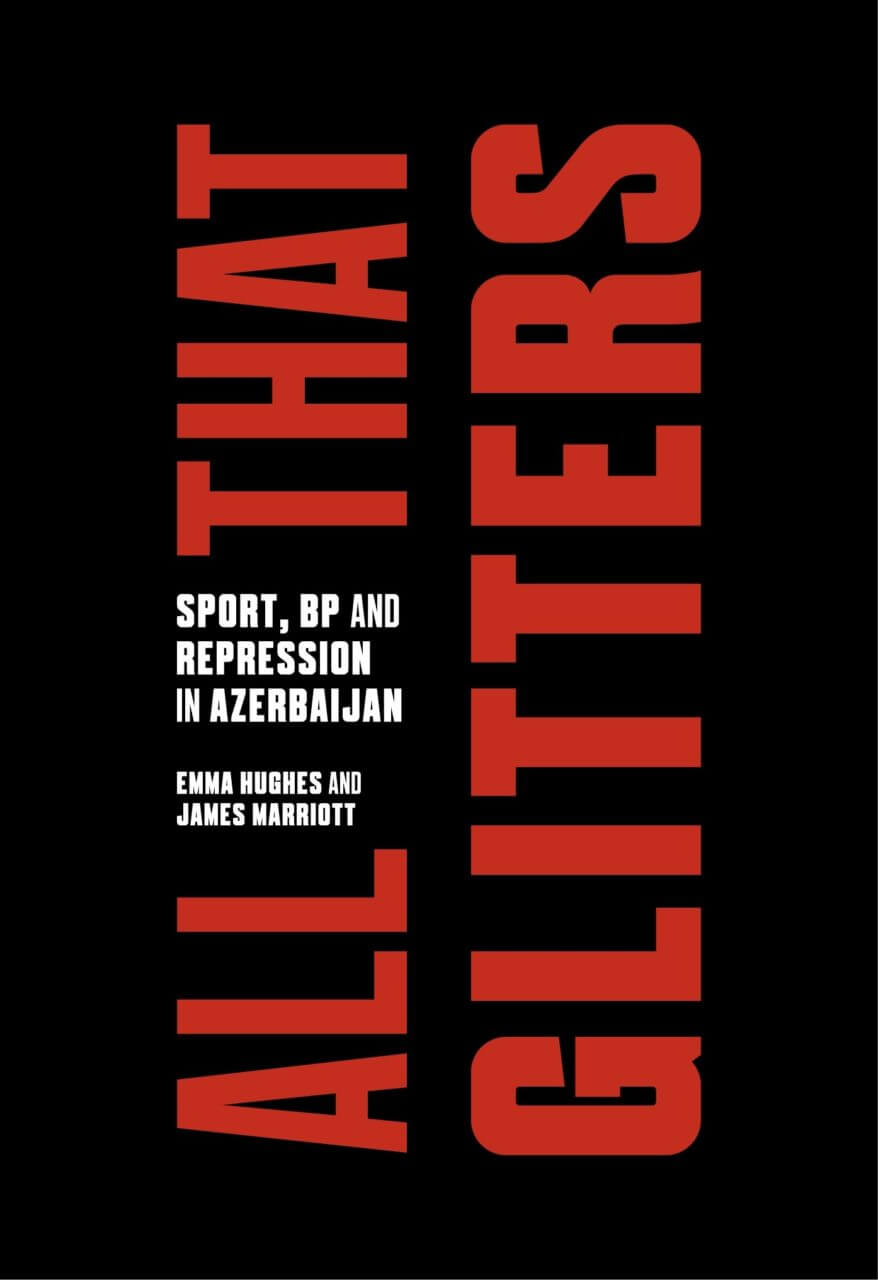 Khadija's work will not stop in jail. Over 100 journalists have signed up to the Khadija Project to continue there investigations. Khadija plans to write about the Azebraijani penetiary system.
Khadija's determination to continue her work was summed up in her closing statement, even though she is imprisoned, Khadija will not be silenced.
An extract from Khadija's closing sentence"
Many are familiar with the ability of Azerbaijan's law-enforcement system to invent crimes. The more lies that were exposed, the more they were forced to tell more lies.

It is not a coincidence these charges were brought against me. After all, I have talked and written in detail about these very same crimes myself.

To accuse the person who investigated the presidential family's stolen money stored in offshore accounts, their abuse of state deals and contracts with offshore companies and groups, of evading taxes was very funny. My students, my colleagues, and I were writing about offshore realities, cases of tax evasion, companies on islands in their own names and companies in Azerbaijan under the names of others evading taxes.

Do you actually know what illegal business is? Illegal business is when the president, prime minister, or a parliament member engages in personal businesses even though they are not supposed to do so. Together with my colleagues, I was very surprised to see our president's name as the founder of a number of companies registered in the Virgin Islands. When these companies were established he was not a president, but he was still a parliament member and vice president at the State Oil Company (SOCAR).

And finally, the prison sentence awaiting me. Friends ask me what I am expecting in prison. To be honest, I am not thinking about that. Especially when this country is facing so many other troubles. I will just be one out of 500 other prisoners held at Prison No. 4. There I am going to have an opportunity to expose the legends of analogous development, and of the transparency of the penitentiary services. I am one of those people who knows how to turn a problem into an opportunity. It has always been this way. I will build homes from the stones thrown at me.

My colleagues and I expose corruption and lawlessness. I won't be able to carry out this work while in prison. But the initiative by 100 journalists from around the world getting together to start a global investigative reporting operation made me really happy. Yes, I might be in prison, but the work will continue. Because the work we do is very important. We wrote, informed the community, even if the price for it was arrest and blackmail. But I am still happy that I fulfilled my job. We journalists managed to stand up for our people and our state. Corruption not only enriches some people, it also deprives others from opportunities, education, health services, and sometimes even life.

Time won't stop while I am in prison. Elections, stealing from the state budget, and cheating will continue.

Let us not forget, this is our country. Let us not sacrifice it with our silence. I am here in a good company. I am sharing the same fate as Leyla, Intigam, Anar Mammadli, Ilgar Mammadov, Tofig Yagublu, Rashadat Akhundov, Ilkin Rustamzade–, and religious folks who were arrested for their principles and beliefs, defenders of human rights, and journalists. Don't worry about me.

Lastly, I would like to thank:

* Colleagues who continued our work and did not leave it unfinished;

* Activists resisting repression;

* International organizations defending human rights, for their support and attention;

* Embassy representatives who followed up the case, even though the violations they saw in this court still will not prevent their ambassadors from shaking hands with a dictator and applauding corruption-infused projects. But still I thank them. At least for not pretending they were not informed;

* My lawyers for giving all they had not only to me but also all those helpless people who came to me while I was in prison. It is as a result of their help that some mothers were able to reunite with their children. There are so many silent sacrificial victims who have been jailed as a result of unfairness.