For immediate release
19 December 2017
Campaigners condemn BP's "under-the-radar" merger in Argentina
BP has announced that the merger of its Argentinian arm Pan-American Energy and the Argentinian-Chinese downstream company Axion Energy is now complete.[1]
Platform campaigner Anna Markova commented,
BP's announcement is perfectly timed to attract the least attention possible, both in the UK and in Argentina where a huge government crackdown on protest is in progress. This under-the-radar merger could create the largest private integrated oil company in Argentina, with significant influence over internal hydrocarbons prices, and a crucial role in Argentina's controversial shale gas mega-project, Vaca Muerta.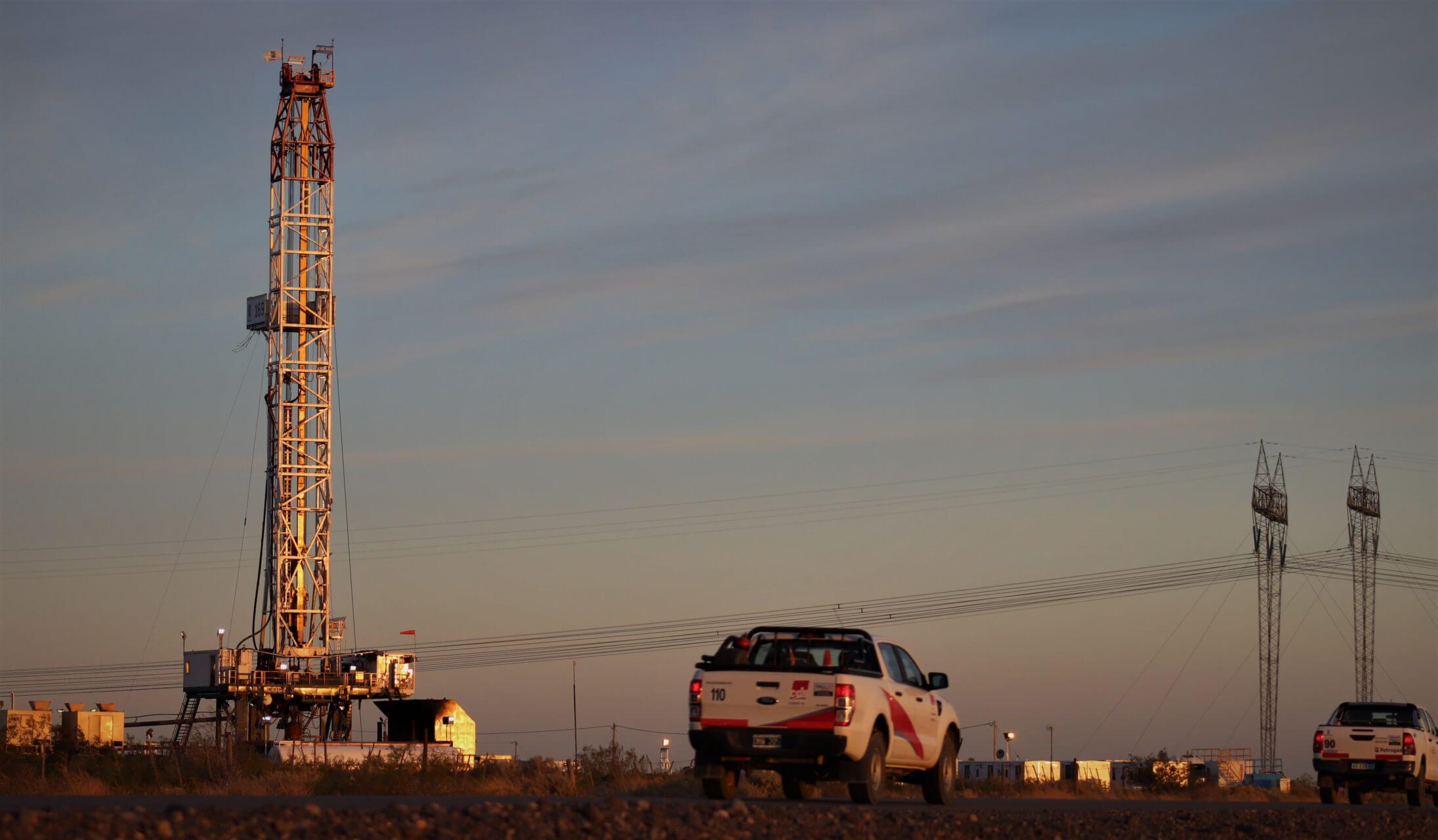 A report released by Platform and Observatorio Petrolero Sur earlier this year[2] demonstrated that
BP's Argentinian arm Pan-American Energy (PAE) plans to have fracked 37 new wells by the end of 2017 on its Patagonian concessions.
The company's track record in Argentina includes an alleged $300 million bribe in 2007 and a series of refusals to admit to and clean up groundwater contamination.
BP's flagship Argentinian concession Lindero Atravesado, where 23 wells are supposed to have been fracked in 2017, overlaps with a town (Vista Alegre) that has passed a resolution to ban fracking, as well as a lake that provides drinking water to the provincial capital Neuquén.
The offices of Argentinian organisation Observatorio Petrolero Sur were ransacked three days prior to the release of the report,[3] amid escalating repression against civil society in general and resistance to fracking in particular.
NOTES
[1] https://www.bp.com/en/global/corporate/media/press-releases/bp-and-bridas-complete-formation-of-new-integrated-energy-company.html
[2] https://platformlondon.org/app/uploads/2017/12/bps-fracking-secrets-ENG-2017-12-06-1.pdf
[3] https://www.opsur.org.ar/blog/2017/12/05/theft-at-observatorio-petrolero-sur-headquarters/