Earlier this week, the Guardian's Azerbaijani Laundromat investigation uncovered thousands of covert payments totaling £2.2bn from Azerbaijan's ruling elite to prominent Europeans through a network of opaque British companies. Today, Platform and other organisations had a letter published in the Guardian, filling in the blanks in the story.  Azerbaijan is particularly keen to present a positive image in Europe because it needs significant support for its flagship project – the Southern Gas Corridor – despite the regime's serial human rights abuses, systemic corruption and election rigging.
Stop the pipeline – sign the petition and add your voice.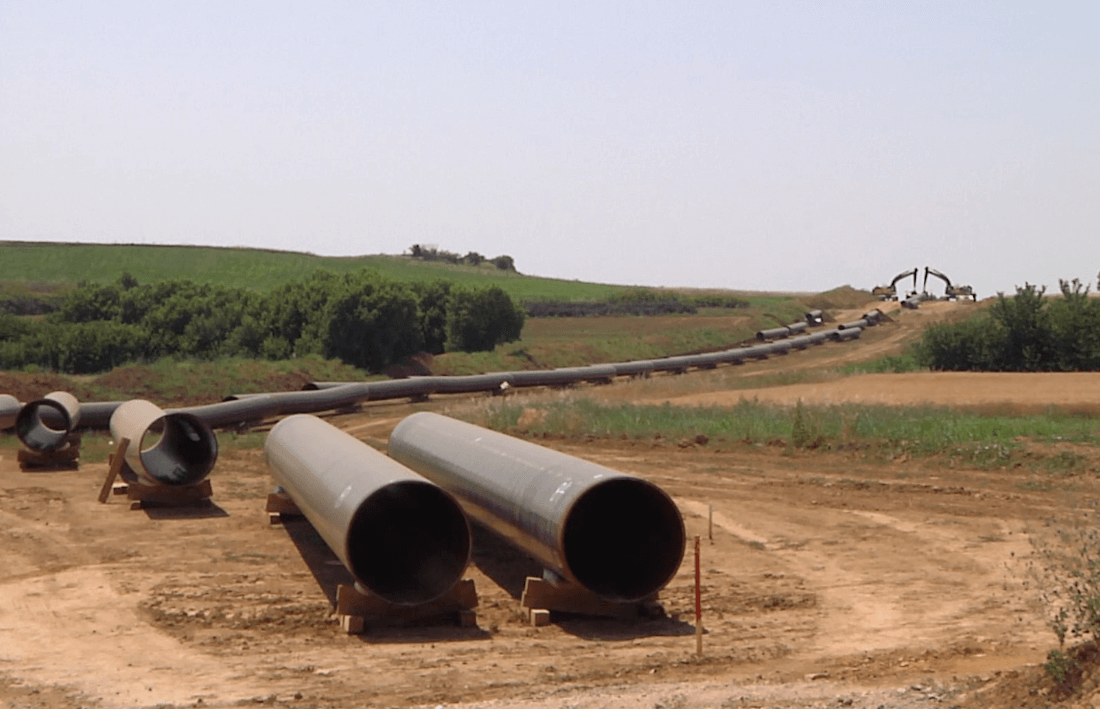 Just over 3,500km in length, the Southern Gas Corridor is a gigantic piece of new fossil fuel infrastructure intended to bring gas from Azerbaijan across 6 countries to Europe. Earlier this year we traveled to North West Greece to speak to farmers resisting this pipeline.  Here, the Greek section of Southern Gas Corridor – known as the Trans Adriatic Pipeline (TAP)-  crosses highly fertile agricultural land. Farmers fear they will lose their jobs, their land and their homes. For them, this is a life or death issue and they are putting themselves in front of the bulldozers to stop construction.
Our journey begins in Kavala. Many speak about intimidation tactics by the company, the lack of government oversight and the damaging economic model being pursued. Most of the jobs that will be created are temporary construction jobs, which will disappear once the pipeline is built. In Serres, a gas compressor station is also planned nearby on a floodplain and the communities' safety concerns have been ignored. There is no emergency plan in place and protests have erupted.
We were born in Filippi and we are going to die in Filippi but we can also die for Fllippi. If the company wants the pipeline to pass through our region, it will first have to pass over our bodies.

Themis Kalpakdis – farmer, Kavala
The story is the same all along the pipeline route with communities pointing to the lack of consultation and repression. In Italy, local residents are standing up to the riot police violently attempting to enforce construction. Threats of night time operations and militarisation of the area are becoming a reality. The pipeline threatens to bust through internationally agreed climate targets at a time when gas demand is declining in Europe and is projected to fall by all models. So why is this project being pushed through against the will of communities and at the expense of human rights and a safe climate?
For the Alivey regime, this pipeline will allow it to maintain its dictatorship – in the last 23 years the Alivey regime has siphoned $48 billion of $135 billion in state revenues from fossil fuel extraction to offshore tax havens. For the fossil fuel industry and especially BP, this pipeline and other planned infrastructure  will allow them to lock in fossil fuel use for the next 40 years entrenching business as usual as the UK and Europe phase out coal. This is why the industry is pushing the myth that gas is a clean fuel necessary for the transition to renewables despite gas' dangerous methane emissions indicating otherwise. Despite this, the EU has shown extraordinary support for the pipeline, designating it a "project of common interest" and waiving state aid rules.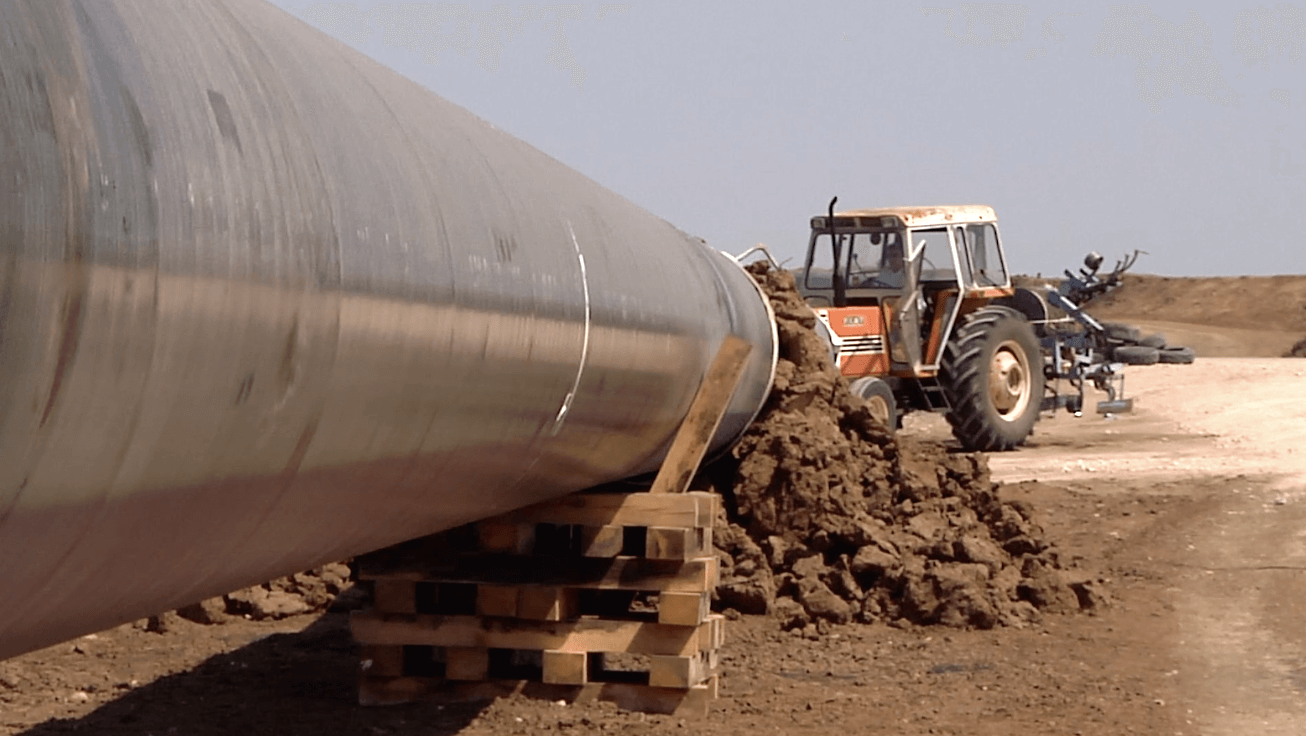 This autumn, the European Investment Bank and the European Bank for Reconstruction and Development are due to decide on 'make or break' billion dollar loans for the project. Turning it down should be a no-brainer. The EU Charter of Fundamental Rights binds the European Investment Bank not to finance projects that would encourage or support human rights violations. In March this year, the Extractive Industry Transparency Initiative (EITI) suspended Azerbaijan's membership as a result of a crackdown on civil society organisations. Both banks say that they support transparency and good governance and are official stakeholder partners of the EITI. But there are indications that the Banks may fund the pipeline anyway. After Azerbaijan's suspension from the EITI, it appeared to do a u-turn and weakened its support for EITI. This week, we learned that EBRD board member, Kalin Mitrev, received covert payments from the Azeri regime. The bank needs an internal investigation to make sure that no other board members have received payments. Right now, it must suspend any decision on loans to its flagship South Gas Corridor project and force Mitrev to make the details of his consultancy work public.
Powerful interests from corrupt dictatorships to fossil fuel corporations such as BP are at play here and communities in Greece and other transit countries are caught in the crossfire. Governments, the EU and public banks need to decide whose interests they represent in this struggle for Europe's energy future.
Save
Save
Save
Save
Save
Save