Seven twenty in the evening of Thursday 2nd December the news breaks[1]: Shell announces that they are withdrawing from their joint venture with the company Siccar Point that intends to exploit oil in the Cambo field West of Shetland. The announcement is as dramatic as it is unexpected.
That same evening it is long since dark in the sea area 100 miles west of Shetland. A Force Four blowing South South West, cloud obscuring the moon. This wild space had been charted out as a place for petroleum exploration in the 1970's and oil was first discovered in 1990 at the Foinaven Field, 35 miles south of Cambo. This cold sea lying midway between Shetland and Faroes had long been held in the human imagination as a place of birds and fish, ships and stories, a Whale Road. Following that discovery three decades ago it slowly turned, through processes of law and capital calculation, into a potential petroleum asset.
At some point in the future, perhaps we will see that Shell's decision on the 2nd December marks a similar turning point in our imagination of this place?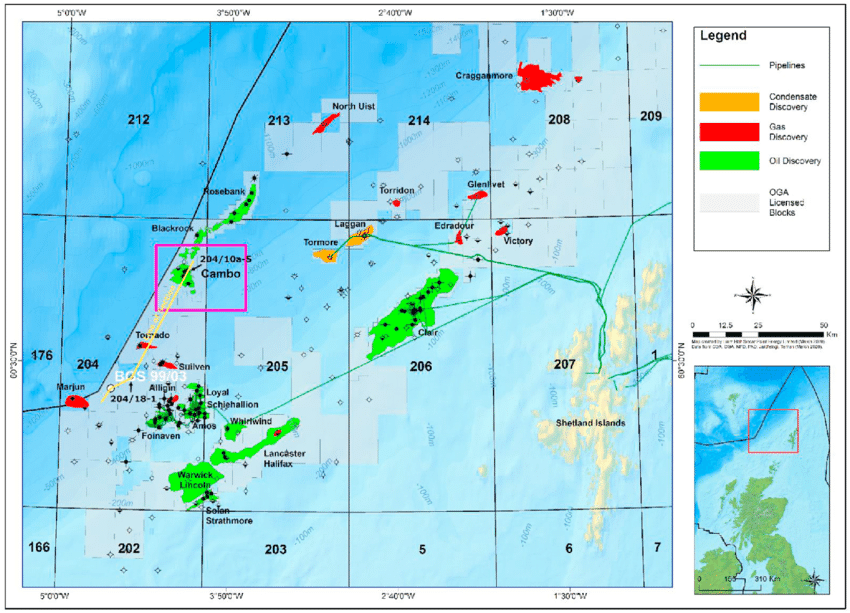 Shell's announcement does not mean that the moves to extract oil from the rocks beneath those seas has stopped. The leading company in Cambo, Siccar Point, has declared its intent to continue, with the CEO stating "We remain confident about the qualities of the project"[2]. But the loss of Shell as a partner is possibly a lethal blow. Siccar Point could find a new partner, and is doubtlessly striving to do so now as you read this. And Shell will be endeavouring to sell its 30% in the project to another company. However it is possible that Cambo could become 'soiled goods' that are hard to sell on[3]. And possible that any new company will enter into the project on worse terms. This might mean that this venture, over its 25 year lifespan, will generate less profit. And as companies such as Siccar Point and Shell are only, ultimately, interested in profit, then the motivation to exploit Cambo is weakened.
For Siccar Point the loss of Shell is much more significant than the loss of 30% of the investment, as Shell brings to the venture things that Siccar Point doesn't have – expertise to manage a project of this scale, and crucially social and political capital. Siccar Point is a newcomer to the UK North Sea, established only seven years ago. It may have the backing from private equity financiers Bluewater[4] in London and Blackstone in New York, and it may have among its staff executives who have long experience, such as CEO Jonathan Roger, who worked at Conoco for 12 years. But Siccar Point has nothing like the heft of Shell. This latter has a global reach, a market capitalisation that is vastly larger than Siccar whose finances may not be that robust – its pre-tax losses more than doubled in 2020.[5]
Over and above this, Shell has history and connections in Whitehall and Westminster. The company was in part born in London over a century ago, was in at the ground floor of the exploitation of the UK North Sea since 1964 and has been a dominant force in the 'oil province' ever since. Although the company has been steadily withdrawing from the UK over the last two decades[6], as we document in Crude Britannia, it still retains a hugely powerful position in the British polity. It can encourage the UK state to use its powers on the company's behalf. And although Shell's ability to do so has its limits, Siccar Point's ability to bring in anything like that level of support is undoubtedly far weaker.
The backing of the UK state for Cambo is fundamental to the project taking place or not. It is the state that issues the drilling license and the state that approves the development plans that mark each step along the way to the carbon being pumped from beneath the seabed, onto the world market and into the atmosphere. Without the state's approval then the project cannot go ahead. If the Oil & Gas Authority does not give its agreement to Cambo's development plans then the project cannot go ahead. And if the UK government were to declare an end to licensing for oil exploration, then no more new fields would be exploited.
However the paradox is that the state in many respects is weaker than a corporation such as Shell, and arguably Siccar Point. It is so taken for granted that it is almost forgotten that the UK has no nationalised oil company. Since the privatisation of Britoil under Thatcher's Conservative Government the state has no vehicle through which to raise the capital and start drilling wells. If private companies were not prepared to do this work, then the geology of the West of Shetland that has come to be known as the Cambo, one of the largest undeveloped oil fields in UK waters, would remain utterly untouched. And the corporations know this.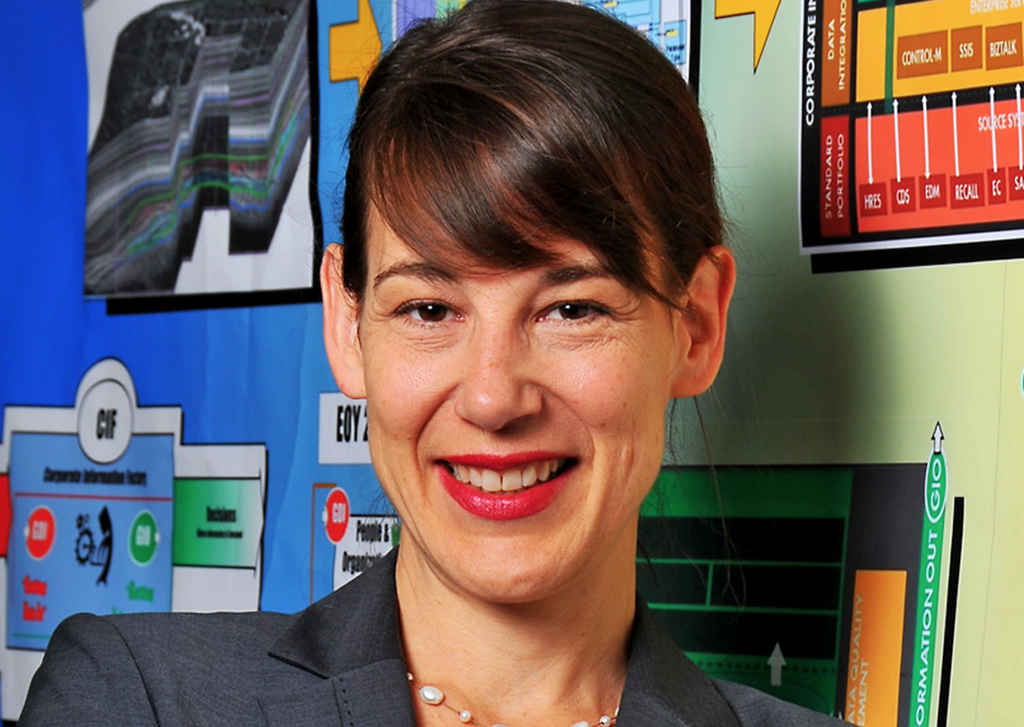 We can speculate[7] for a moment about how the decision by Shell to withdraw from Cambo was made. The 30% stake that Shell held in Cambo was valued at around $800 million[8], so a decision not to go ahead must have been in part taken by the Chief Financial Officer (CFO) Jessica Uhl. (Shell may make losses as it tries to sell on its stake in Cambo and it is likely that Siccar Point will be able to enact a penalty clause for Shell withdrawing from the contract at this stage. The CFO will probably have to agree to a write down of capital in this way.) Zoe Yujnovich, Shell Upstream Director globally, was also surely involved as she oversees the work of Simon Roddy[9], head of Shell's UK North Sea oil & gas operations. Ultimately the decision on Cambo was one with a high level of political significance and so would have been passed by the head of the company, Ben van Beurden. And the Shell UK County Chair David Bunch must have been informed.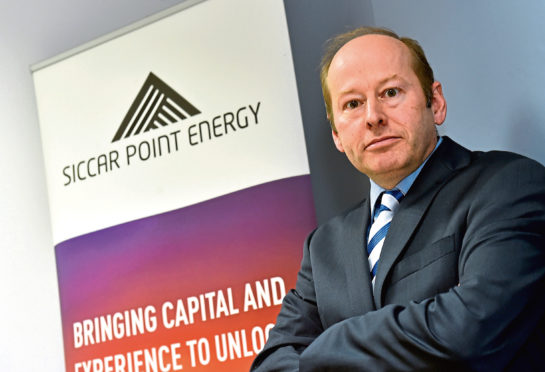 All of these executives, meeting on line or in Den Haag, would have made this decision prior to informing their partner, Siccar Point. No doubt the news was met with dismay by the Siccar CEO Jonathan Roger – who told the press he was 'disappointed'[10] – and the CFO Doug Fleming. Cambo is a tiny speck in the Shell empire – the oil field represents a fortnight's worth of Shell's total worldwide production and would be spread over a quarter of a century[11]. But it forms a highly significant asset in the oil & gas portfolio of Siccar. The failure of the project to go ahead may raise questions over Siccar Point's viability as a company, its pre-tax losses in 2021 may well be greater again than in 2020.
However Siccar, backed by private equity is not a plc, and thus has no publicly traded shares. We cannot see the impact on confidence in the company from Shell's decision. We can only guess at the views of Siccar's investors at Blue Water and Blackstone. As we chart in Crude Britannia, decisions around capital become evermore hidden from public view as the realm of private equity grows.
(The announcement a few days after Shell's, that Siccar was going to 'pause' the project, suggests that the two big investors in the company have concerns over the project's viability, or at least the viability of the financial plan behind the project as it stands.)
Once Siccar had absorbed the news, perhaps in the week leading up to 2nd December, the rest of the world was informed. Who then in the UK government was the first to hear? And who informed them? And when? Was there direct communication to Secretary of State for Business, Energy & Industrial Strategy, Kwasi Kwateng? Or was it passed to a civil servant in his department who then briefed the minister? And when was the Oil & Gas Authority informed? Who was told first, Chairman Tim Eggar or CEO Dr Andy Samuel? What of Holyrood? When was the First Minister, Nicola Sturgeon, informed?
Inevitably these things are hard to ascertain – and will only become clear after patient pursuit of them through Freedom of Information Requests – but just a short reflection can lead us to see that the decision was made within Shell, and then within Siccar Point, and only then was the UK government informed. These are all players in a high stakes game. High stakes because the future of the whole of the North Sea province maybe impacted and especially because the UK government and Scottish First Minister had expended significant political capital around COP26 defining their positions in relation to Cambo. Johnson asserted in August that 'we can't just tear up contracts'[12] whilst Nicola Sturgeon stated after COP26 that Cambo 'should not get the green light'. It is reasonable to assume that neither party considered that Shell would withdraw of its own accord announcing that 'After comprehensive screening of the proposed Cambo development, we have concluded the economic case for investment in this project is not strong enough at this time.'[13]
The UK state has a role in establishing the 'economic case'. Its power is to say 'Yes you can drill in the North Sea, you can sink capital and we will endeavour to ensure that you will be able to generate return, that your investment will be sound.' This is the capacity of the state, but the corporations have to believe that the UK has the power to deliver this assurance. Clearly Shell is unsure that the state can deliver, for perhaps civil society pressure, in the form of the #stopcambo campaign and all the groups supporting it, is such that it will shift the state's direction away from backing new oil & gas projects. The unexpected move in the position of Nicola Sturgeon over Cambo doubtless set concerns running within Shell. If the Scottish Government comes out increasingly against it, and the UK government is under pressure, then it becomes possible that the smooth progress of Cambo will turn into an extended battle. Such battles means delays, and these increase the cost of the venture. Shell alluded to this in the statement it released to the press, which talked of Cambo 'having the potential for delays.'[14]
However Shell's concerns about the UK's capacity to deliver that desired 'investment environment' interplays with dynamics internal to the corporation. As Gavin Bridge, Gisa Weszkalnys and Tiago Teixeira explain in a recent piece: 'Oil companies with multiple fields weigh up an investment case like Cambo against other possibilities for replacing reserves and reducing costs. One interpretation of Shell's announcement is that it weighed Cambo's potential returns against its reputational value, plus the cost of tying up capital in the long and contested process of developing a large oil project in the North Sea.'[15]
The news of Shell's decision was met by calls that this was a threat to jobs in the offshore sector and pronouncements that the government and industry bodies such as Oil & Gas UK want to see a just transition in the North Sea. But the term 'just transition' is rapidly becoming utilised by the state and corporations to prolong 'business as usual' and to continue opening up new fields in spite of this being in clear contradiction of Britain's declared commitment to keep within 1.5 degrees of global warming. Whilst Cambo would provide employment, the precarity of such jobs is highlighted by Shell's decision – made without consultation with government or unions – and the possible insecurity of Siccar as the developer of the project over the long term. A true just transition would come from a collaboration between state and unions to ensure a level of planned investment in skills and infrastructure as we move the North Sea into a wind economy, a transition which is a managed decline and not a deferred collapse.
Meanwhile pressure on the UK state from civil society to stick to the Paris Agreement looks set to increase. Shell's withdrawal will strengthen the resolve to push the government to halt Cambo, or at least make approval of development plans by the Oil & Gas Authority dependent on environmental safeguards that will further alter the costs of the project. On Wednesday 8th December #paidtopollute saw its day of reckoning as the three plaintiffs, Mikaela Loach, Jeremy Cox and Kairin van Sweeden, took the government to court over subsidies paid to oil & gas companies extracting hydrocarbons from the UK North Sea. Pressure is building and it is possible that Siccar Point, and its' investors Blue Water and Blackstone, will not be able to withstand civil society opposition to the exploitation of Cambo.
Perhaps as a result of those decisions made online or in Den Haag on the 2nd December, that sea space 100 miles west of Shetland will remain wild, and the rocks beneath it untouched, sleeping?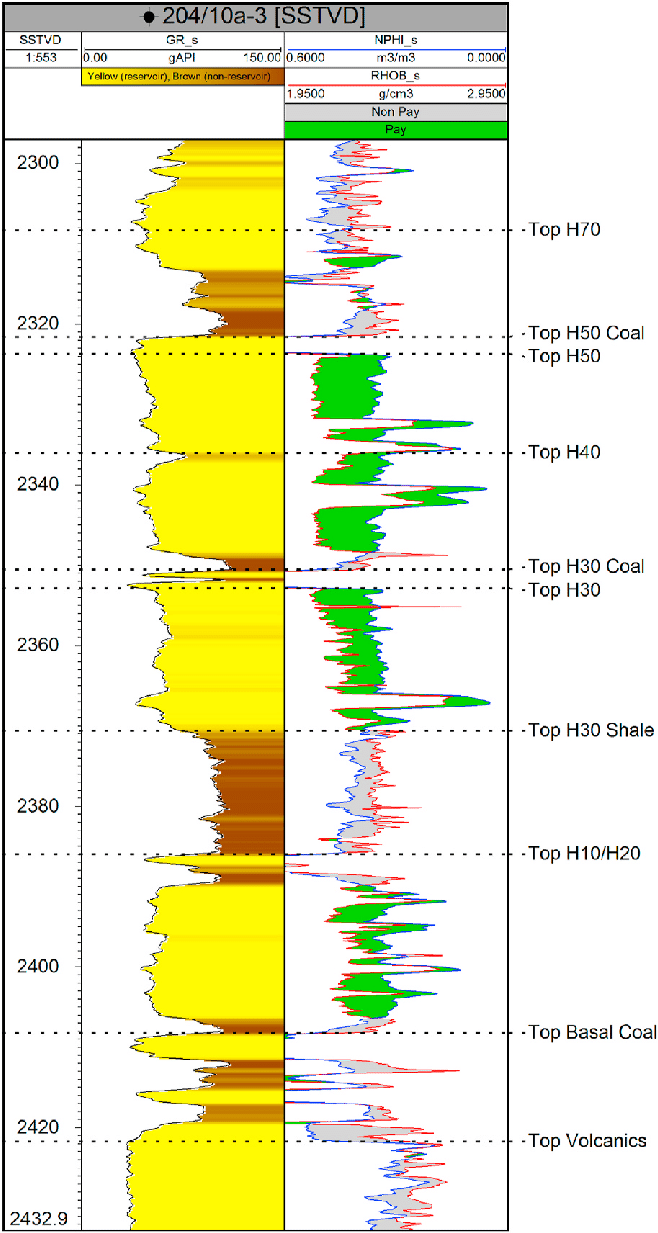 Thanks to Rosemary Harris, Gavin Bridge and Terry Macalister.
Inspired by the work of Gisa Weszkalnys and Tiago Teixeira and Alex Dodge, Jake Molloy, RMT and Tessa Khan, Uplift
*
[1] See Platts – 19.21 – https://www.spglobal.com/platts/en/market-insights/latest-news/energy-transition/120221-shell-cancels-flagship-500-mil-barrel-uk-cambo-project-after-backlash
[2] FT- https://www.ft.com/content/8dd5e6d2-602a-4fcc-8cc2-2db6845b500d
[3] Siccar Point was on the brink of trying to sell a section of the project to another company, Neo, before Shell made its announcement.
[4] https://www.bluewaterpe.com/ – it should be noted that although Siccar is a relatively small company, its backers, Blue Water and Blackstone are major finance institutions and have oil & gas assets around the world.
[5] https://www.energyvoice.com/oilandgas/north-sea/west-of-shetland/322594/siccar-point-losses-widen-as-key-cambo-and-rosebank-decisions-await/
[6] Shell divested over $3.5 billion of UK North Sea assets in 2017.
[7] We have to speculate, for it may well be that the details of this decision will remain commercially confidential for many years hence.
[8] 30% of total cost of the project $2.51 billion – see: Analysis: UK North Sea's oil and gas future darkens after Shell's Cambo exit | Reuters
[9] https://www.reuters.com/article/shell-moves-britain-idUSL2N2L20OP
[10] https://www.ft.com/content/8dd5e6d2-602a-4fcc-8cc2-2db6845b500d
[11] Shell: ditched Cambo project another bump on the road to net zero | Financial Times (ft.com) 3.12.21
[12] https://www.heraldscotland.com/politics/19495173.cop26-cambo-oil-gas-field-contracts-cannot-torn-up-insists-boris-johnson/
[13] https://www.ft.com/content/8dd5e6d2-602a-4fcc-8cc2-2db6845b500d
[14] https://www.ft.com/content/8dd5e6d2-602a-4fcc-8cc2-2db6845b500d
[15] https://theconversation.com/why-shell-pulled-out-of-the-cambo-oilfield-173183