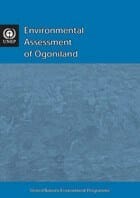 This month marked the 4th anniversary of a historic UNEP report calling for extensive action for the clean-up in the Niger Delta. I caught up with reactions from our partners in Nigeria and jumped on Arise TV to share our responses to the meetings that took place and to ramp up pressure on Shell to follow through with remediation.
Although strides have been made towards implementing the report, civil society groups are mobilising across Nigeria demanding that meaningful action takes place in the 20th year after the execution of Ken Saro-Wiwa and 8 other Ogoni men for protesting against Shell.
Incoming President Buhari  made bold claims of fast tracking the clean-up in Ogoniland within his first 100 days in office.  Civil society groups are cautious about the progress being made and are calling for accountability from Shell and the Nigerian government with handling the restoration efforts .  
"There are rough edges that still require smoothening for a smooth take off of the clean up project," reflects Nnimmo Bassey, Director of Health of Mother Earth Foundation. "A significant aspect is the non-inclusion of at least one representative of civil society in the structures set up by the President. The role and deep stakes of civil society in the struggle for the clean up of Ogoniland and the Niger Delta cannot be overlooked. Their inclusion is essential for oversight reasons."
The UNEP report called for financial support for clean up in Ogoniland to amount to one billion dollars over 30 years however, only ten million dollars have been committed at this stage.
"This is only one percent of what is required, it does not reflect the real loss to people's livelihoods or a lasting commitment to environmental justice," said Ken Henshaw from Social Action. "We are calling for this process to be transparent; how will that money promised so far be utilised? We demand to be informed about how the clean up is going to happen over the next 30 years. We must be central to this process as we are the communities who pushed for the UNEP report to happen in the first place and we will be here feeling the impacts for years to come."
We are working round the clock with partners in Nigeria to honour this 20th anniversary of the execution of the Ogoni 9. Stay tuned for more updates.

Learn more about our solidarity campaign https://platformlondon.org/oil-the-arts/asw/
Suzanne