New Arts Publication – 'Not if but when: Culture Beyond Oil'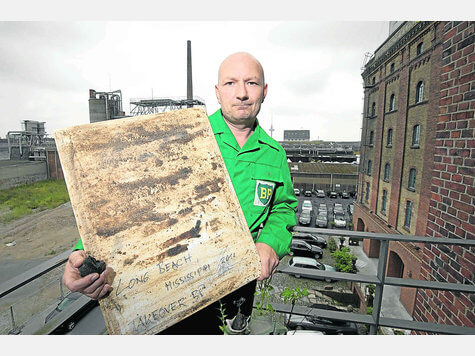 TUESDAY 29th November – Free Word Centre 60 Farringdon Road, London, EC1R 3GA
IMPORTANT – Previously this event had been advertised on Monday 28th November. Due to circumstances outside of our control, this date has been changed to Tuesday 29th November.
10.30am – 6.30pm Oil daub performance by Ruppe Koselleck
6.30pm – 8.30pm Culture Beyond Oil Launch Event (refreshments provided)
Platform, Liberate Tate and Art Not Oil warmly invite you to a get together to end oil sponsorship of the arts. Featuring the acclaimed performance poet Zena Edwards, the evening will be the first opportunity to purchase the freshly stamped limited edition copies of 'Not if but when: Culture Beyond Oil'.
This event will bring together many of the growing number of artists, activists, cultural workers and gallery-goers who have built the ideas, drive and passion that are embedded in the publication itself. The launch will be an opportunity to celebrate our collective visions and strategies for ending oil sponsorship of the arts.
The launch will also see the completion of German artist Ruppe Koselleck's day long performance in which he will uniquely mark each of the 1000 limited edition and hand-numbered copies of 'Not if but when: Culture Beyond Oil' with tar balls collected from Gulf of Mexico beaches, as an off-shoot of his ongoing Takeover BP project. People are warmly invited to come and witness the process during the day, have a chat with people present from Liberate Tate, Platform and Art Not Oil, or browse some of the literature relating to BP and Shell's global activities.
The Free Word Centre is next to the Betsy Trotwood pub. The nearest tube station is Farringdon (Circle, District and Metropolitan Lines) a 5 minute walk away.
Buses that stop near Free Word are 63 on Farringdon Road, 19 and 38 on Rosebery Avenue and 55 and 243 on Clerkenwell Road.
See on a map. 
See sample pages and order your copy of this limited edition publication.
Liberate Tate is an art collective exploring the role of creative intervention in social change dedicated to taking creative disobedience against Tate until it drops its oil company funding. Contact: [email protected] @LiberateTate.
Platform is an arts and research organisation bringing together environmentalists, artists, human rights campaigners, educationalists and community activists to create innovative projects driven by the need for social and environmental justice. Contact:[email protected] @PlatformLondon.
Art Not Oil encourages artists – and would-be artists – to create work that explores the damage that companies like BP and Shell are doing to the planet, and the role art can play in counteracting that damage. Contact [email protected].