UPDATE: Emma was deported from Baku on an early flight on 10 June and is back in the UK. Thanks to all who've supported us! She is safe but the oil-funded regime's prisoners remain. Join protest in solidarity on Friday 12 June.
---
Emma Hughes from Platform has been detained in the airport in Azerbaijan on her way to the 2015 Baku Games. Emma was supporting political prisoners in Baku and investigating BP's support for repression, and has now been detained herself. She has been told she is on a "red list" and is not allowed to enter the country. We call for her urgent release and the release of all political prisoners in Azerbaijan.
Thank you for your support.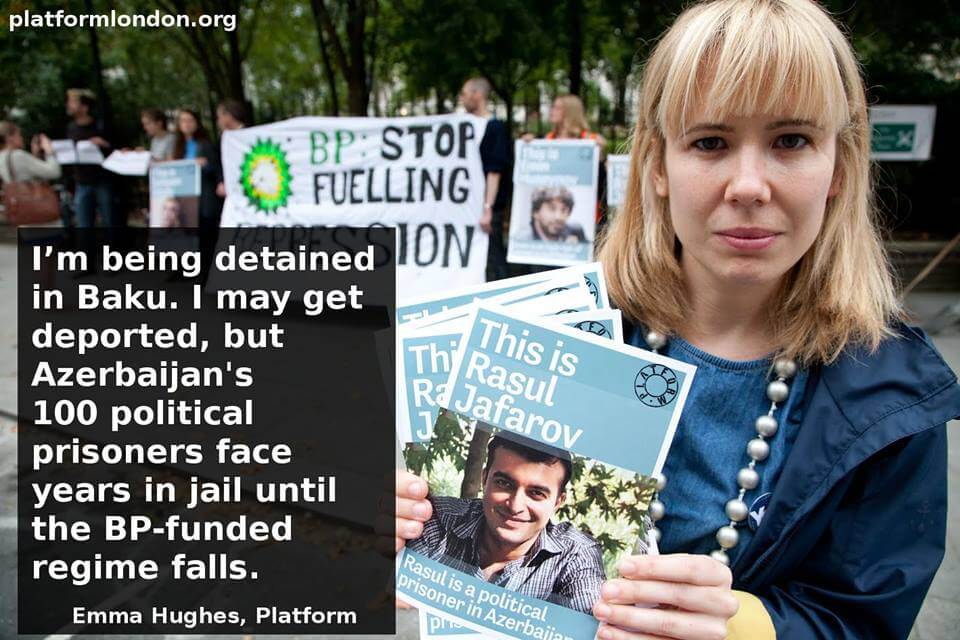 [signaturelist id='4′]