PLATFORM and PIRC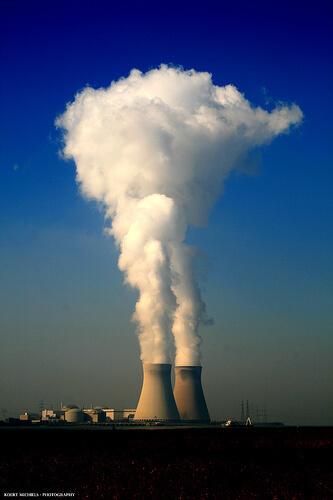 are running a day-long workshop on the 4th of November in Machynlleth, Wales on the problems with using 'energy security' as a frame in campaigning. The rise of 'energy security' within policy discussions has led many civil society organisations to alter the way they talk about climate change and energy. Yet is it a useful way to frame the debate, or does it harbour problems for progressive social change? Is a focus on energy security a means to promoting environmental protection and social justice, or does it in fact justify a very different set of values and policies?
Date: Friday 4th November, 2011
Venue: The award-winning Welsh Institute for Sustainable Education at the Centre for Alternative Technology, Machynlleth, Wales, SY20 9AZ.
Time: 11am-5pm (with a tour of CAT 10-11am).
Cost: The event is free to attend, with lunch and refreshments provided, and includes a tour of CAT's visitor centre and exhibits.
This workshop will debate these questions with the full involvement of attendees. It will include:
Presentations on the implications of energy security for policies
A workshop on values & frames run by PIRC, authors of the Common Cause Handbook
Participatory workshops and structured discussions leading onto…
Outputs which will aim to inform participants' day-to-day work and generate new ways of framing energy and climate change issues.
In order to stimulate debate, we'll circulate a paper on energy security a month before the workshop, which we will invite attendees to read and comment on. The paper will be revised in light of workshop discussions and subsequently published.
Places are limited to 40 people, so prior confirmation is necessary.
This event forms part of the ESRC's Festival of Social Science, and is supported by ESRC funding. For more on the festival, see www.esrcfestival.ac.uk
Travel
Unfortunately we can't cover travel expenses, but if you book in advance you may find a cheaper ticket. Suggested train times are below:
Thurs 3rd Nov – London Euston 16.43 – Machynlleth 20.47 (£60 anytime)
Thurs 3rd Nov – London Euston 18.43 – Machynlleth 23.00 (£60 anytime)
Fri 4th Nov – London Euston 06.43 – Machynlleth 10.46 (£25 advance).
For those getting the morning train on Friday, there will be a group taxi booked to take people from the station up to CAT – please let us know in your RSVP if you're coming at this time.
If you're staying Thursday night we recommend calling Mach Taxis in advance to arrange a lift on 01654 702048.
If you're driving to the conference, CAT is located north of Machynlleth just off the A487 towards Dolgellau. It is clearly signposted from the main road. Car parking is available on site.
Accommodation
We realise that coming up to Machynlleth is quite a schlepp, so if you wanted to travel up on Thursday evening, or stay over Friday night, there are plenty of good places to stay in the area:
Weekend activities
If you want to stay Friday night and turn your trip into a weekend visit, there's going to be plenty on:
Local anti-food waste group, This Is Rubbish, are holding a free all-day event at CAT on Saturday 5th. There will be discussions, panel speakers and a three-course feast made from food that would have otherwise been wasted. You can find out more about This Is Rubbish here: https://www.thisisrubbish.org.uk
It's Bonfire Night on the Saturday and we're anticipating some parties that evening!
Alternatively, take advantage of the fact that Machynlleth is on the edge of Snowdonia National Park, and go for a hike up nearby Cadair Idris – or take a trip down to Aberdovey beach or Ynys-hir RSPB nature reserve (https://www.rspb.org.uk/reserves/guide/y/ynys-hir/)
Please RSVP by emailing [email protected] by the 4th October latest.
We hope to see you on the 4th November!