Our ally Mahienour El-Massry is facing 2 years in jail in Egypt for speaking out against human rights abuses. This Sunday 31 May, a court will rule on her case. She faces a two year sentence on trumped up charges, for a small lawyers protest at Raml police station after cops assaulted another lawyer.
The military-run regime in Egypt wants her in jail, because they know she inspires people to challenge injustice.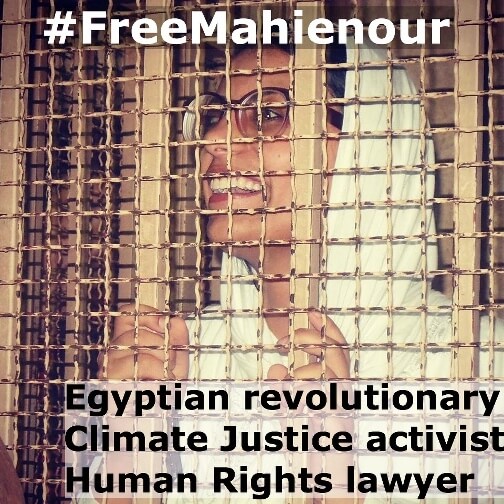 Mahienour is a path-breaker. She's a crucial voice in demanding climate justice in Egypt. She worked with small farmers and fisherfolk in the Nile Delta who are being devastated by rising temperatures and sea levels. Mahienour played a key role in articulating how class struggle and climate change fit together in Egypt. She spent years bringing supporting factory workers and frontline communities to fight for their rights.
Mika: You travelled throughout the Nile Delta, meeting farmers whose fields were turning to salt. How did you engaged with climate change?