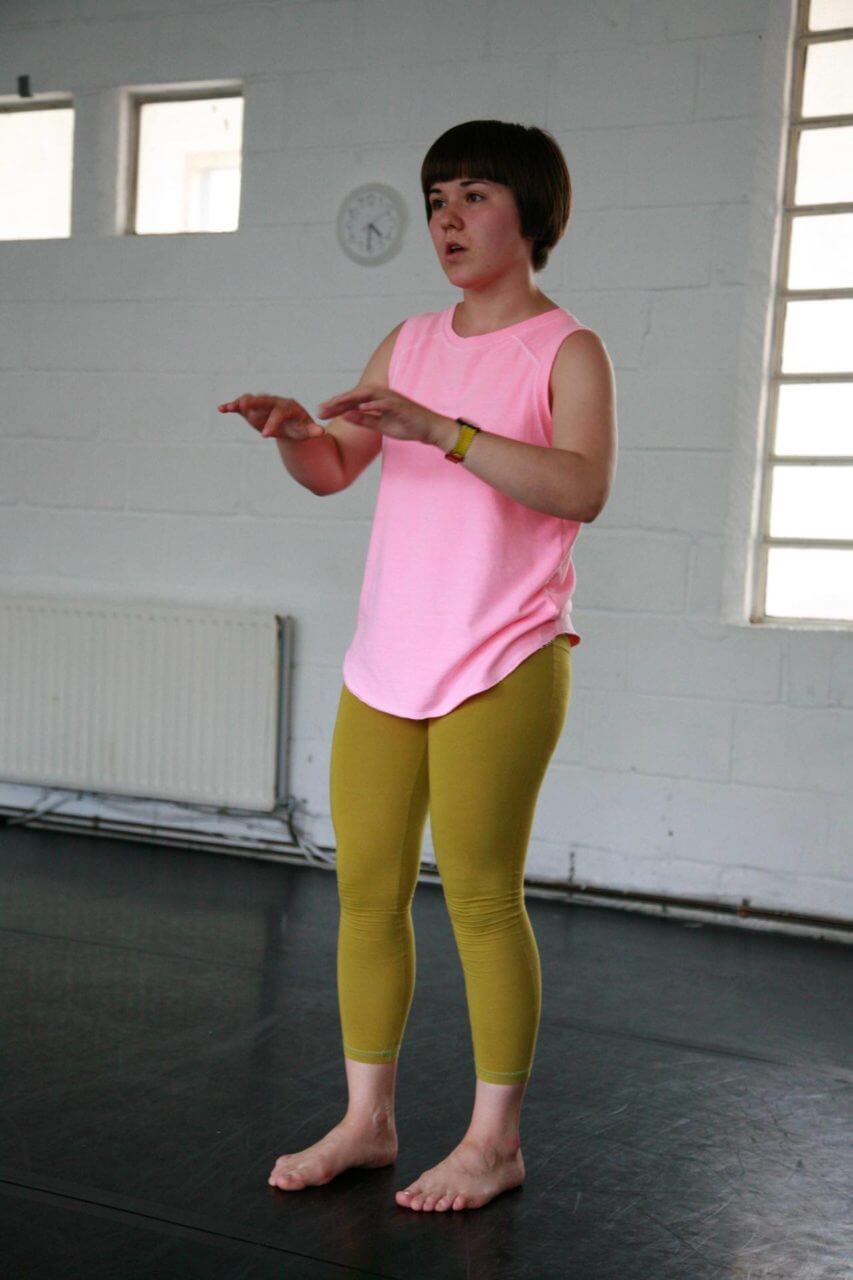 DIY 9: 2012 was hugely successful. 240 artists took part in 14 different projects – one of which Platform worked on with Nicole Garneau. Platform is grateful to Live Art Development agency for convening the entire project, which led on to several fruitful creative connections and collaborations for us. By artists, for artists, you can get a flavour for all of the projects by visiting the tumblr and reading the report.
Nicole Garneau's project Art-Oil-Numbers-Bodies-Love found creative routes into responding to the impact of oil. Participants' responses to the weekend workshop were really positive. Comments included:
"[This workshop] has given me new mediums of articulation to explore and renewed hope for ideas that I haven't quite managed to articulate. And a new set of tools to look retrospectively at work I have produced that I hadn't been able to critically appraise. I feel like my creative portfolio just got a whole lot bigger."
"Nicole's original warm and enthusiastic nurturing space held us all to open ourselves to new and complex ways of working with remarkable ease. It was all very unproblematic and felt surprisingly joyful which I suspect was no accident but a very good strategy to insert into a political art practice that can feel isolating and despairing at times. My approach to the issue of oil sponsorship feels closer; more intimate and less scientific and separate as a result, resulting in more creative outcomes than I was expecting."
This video of short pieces of work was made as a way of communicating with artists in the Gulf of Mexico who were also making work in response to the BP oil spill disaster.

Goodbye letters to beloved places: performance videos for Art-Oil-Numbers-Bodies-Love Workshop from Nicole Garneau on Vimeo.
LADA's report on the year's projects tells how the project has grown:
"DIY supports artists to conceive and run inventive and unusual professional development projects for other artists. As an artist-led initiative, DIY is now recognized as a model of best practice which benefits the artistic and professional development of the participating artists and contributes to the skills and experiences of the artists who lead the projects. The 2012 Report both reflects the ways in which the development of a Live Art practice is as much about the exploration of ideas and experiences as training in skills and techniques, and also the adventurous and outlandish approaches artists are taking to ideas of  professional development.
In 2012, DIY projects took many forms, from coastal explorations in Cornwall to pub lockins in Morecambe, psychological experiments in Birmingham and Body Art investigations in Manchester. Between them the projects covered diverse subjects of investigation including Art and oil sponsorship, autobiography, therapy, bouldering, spirituality, immigration, anarchy and much more. For the sixth time, DIY took place across the UK, with the support of eleven national DIY partners – the largest ever number of partners. Fourteen projects were held between August and October 2012 – the largest number of DIY projects yet."
Platform is looking forward to DIY 10 this year – we'll keep you posted.