Platform needs a new home.
Platform is facing a problem familiar to many in London. We're being priced out. The rent on our humble basement office is more than doubling.
We're going to use this as opportunity to find a better home for Platform.
We're quite fond of our office. For us it represents twenty years (of our thirty year history) of arts, education and activism, pushing political boundaries and developing ideas for a better future.
But it's time to say goodbye. And we need your help to find our future home.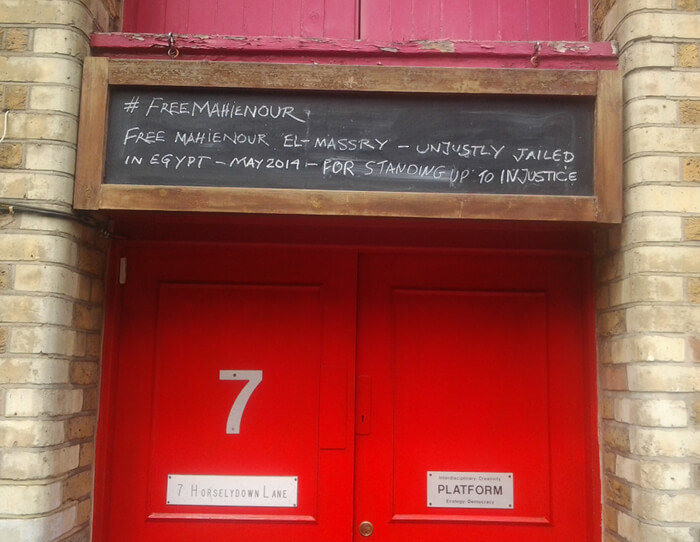 What we're looking for:
A place to work. Platform employs ten staff who need desk and meeting space
A place where all the Shake! network of young artist-activists can meet and write and create
A place to meet with our supporters, friends, collaborators and sustainers
A place to display Platform's art and archive. We have some amazing original art all over our walls and thirty years of history to share with people
A place in London
Somewhere we can be of good use to local community. We're very aware that arts organisations can be used as a tool of gentrification – we want to be wary of this!
Bike parking and hot water would also make us happy…
Can you help us to find somewhere suitable?
We'd love to hear from you if you know somewhere we can:
Rent for a reasonable price, or

Buy in the longer term, or

Use as a donated 'gift in kind'.
We're love to consider collaborations with organisations that share our values and ethics.
Please contact [email protected] or [email protected] if you have ideas or suggestions.  Many thanks!