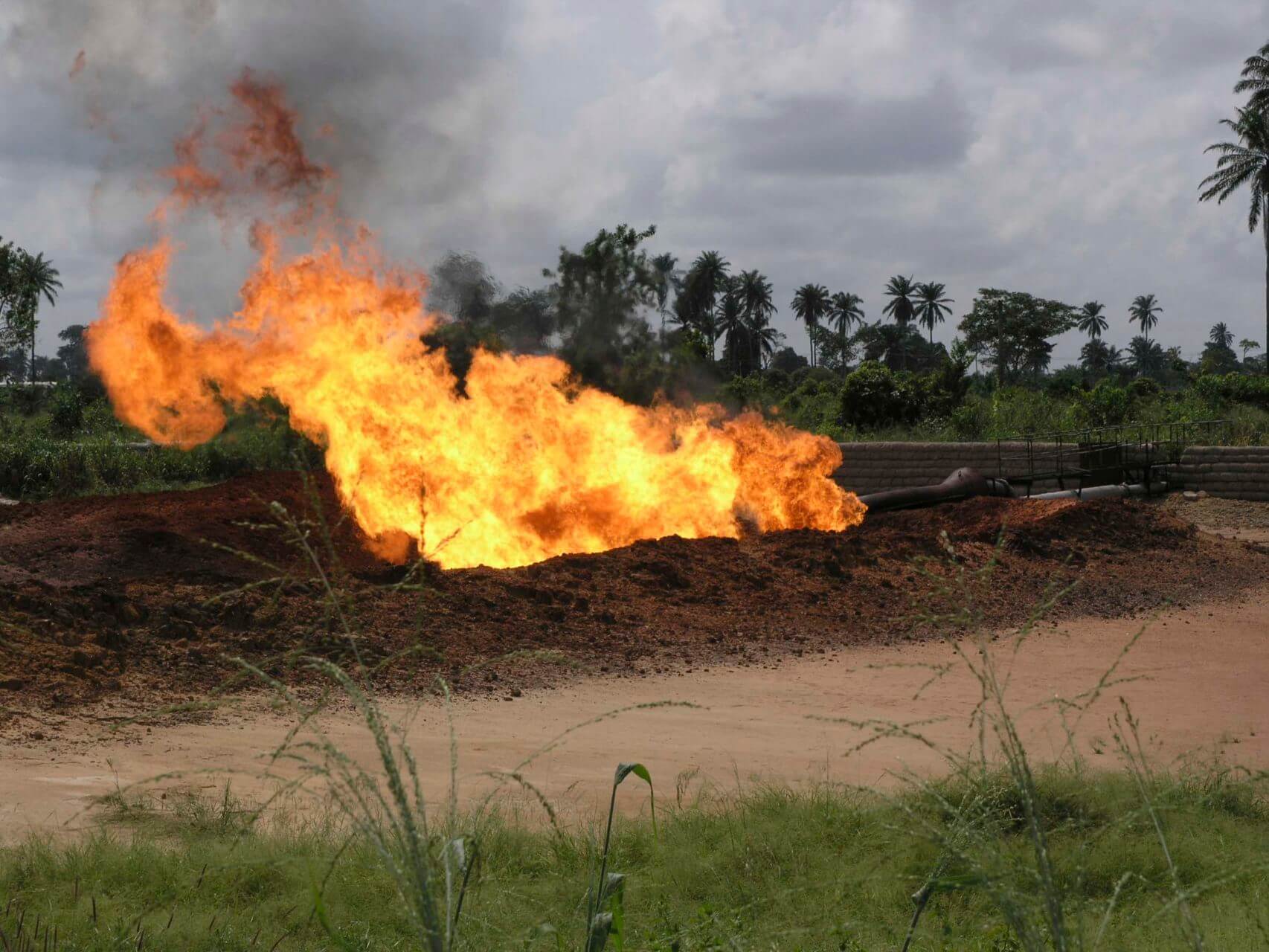 The UN's humanitarian news network, IRIN has reported on the ongoing health crisis caused by gas flaring in the Niger Delta. The burning off of gas that comes mixed with crude oil is harmful, illegal in Nigeria and has been found to violate human rights. Approximately $2.5 billion of gas is wasted each year, whilst less than half of Nigerians have access to electricity.
Multinational oil companies such as Shell, Chevron, Eni, Total, Addax-Sinopec and Exxon Mobil, and the state owned NNPC continue to flare gas 24 hours a day, seven days a week, causing environmental damage as well as health and human rights impacts for local residents. Shell has flared gas for over five decades and according to official statistics, is still among the worst offenders, along with Exxon-Mobil, Chevron and Eni. 

Platform gave its analysis of flaring trends to IRIN. The IRIN report also quotes Nnimmo Bassey from Environmental Rights Action / Friends of the Earth Nigeria and Shell official Tony Attah, who blames the problem on militancy and claims that gas flaring will "take a few more years to end".
NIGERIA: Gas flares still a burning issue in the Niger Delta

DAKAR/PORT HARCOURT, 8 March 2012 (IRIN) –

Despite longstanding laws against gas flaring – the burning of natural gas during oil extraction – in Nigeria, and shifting deadlines to end the practice, the activity continues, with serious health consequences for people living nearby.

In the Niger Delta, where most of the flaring takes places, residents living near gas flares complain of respiratory problems, skin rashes and eye irritations, as well as damage to agriculture due to acid rain.

They are also forced to live with constant noise, heat and light that can lead to sleep deprivation which can degenerate into systemic insomnia. Since flaring involves carbon dioxide and sulphur outputs, in the longer term the heart and lungs can be affected leading to bronchitis, silicosis, sulphur poisoning of the blood, and cardiac complications, said a Port Harcourt doctor, Nabbs Imegwu.

"Extreme long-term exposure can predispose one to, or cause, skin cancer," he added.