Artwash: Big Oil and The Arts by Mel Evans, out 20 April with Pluto Press
To arrange interviews, contact
Anna Galkina / [email protected] / @platformlondon
For review copies or to arrange the publication of an abstract, contact
Alison Alexanian / [email protected]
New book analyses BP and Shell's strategy to gain 'social licence to operate' by sponsoring art
Tate's income mix and fundraising strategy revealed
Out 20 April 2015, fifth anniversary of BP's Gulf of Mexico spill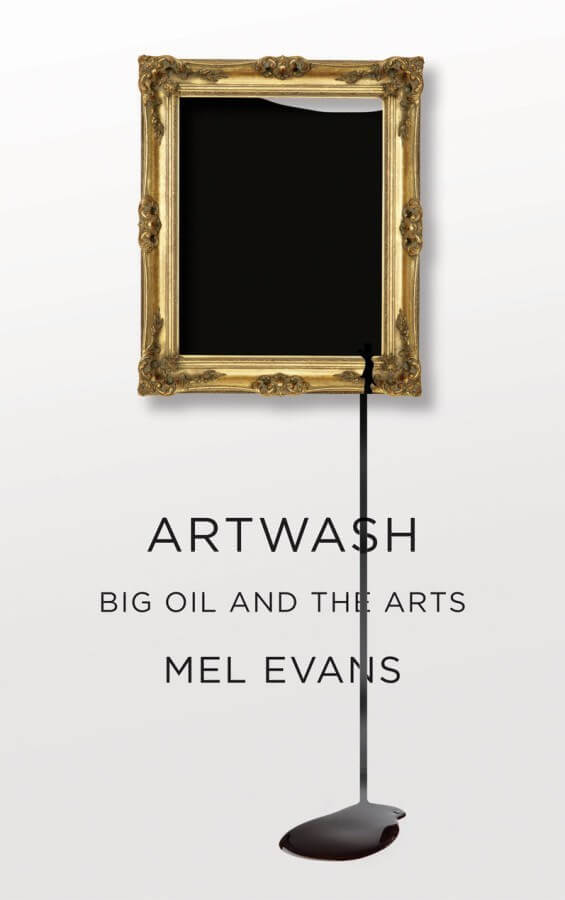 Among increasing calls for institutions to cut ties to fossil fuel companies, Mel Evans's new book analyses oil companies' cultural PR strategies and their impact on museums. Artwash launches on 20 April, the fifth anniversary of BP's Deepwater Horizon disaster.
"This fascinating book delves deeply into the pressing debates about one of the more insidious tools that the fossil fuel industry deploys to build and maintain its power, undermining the critical role of art in our democracies in the process. It also documents how some of the most innovative and effective resistance to this process is being waged by artists and cultural workers themselves."
(Naomi Klein, author of This Changes Everything and The Shock Doctrine)
Artwash analyses oil corporations' strategic reliance on 'social licence to operate' in centres of sales, of political and economic power. Evans pinpoints the key drivers of the rise of 'social licence' PR in the 2000s: from Shell's 'Society's changing expectations programme' team, to CSR strategist Leeora Black, to Wendy Stephenson, whose Sponsorship Consulting assists BP and who wrote in 2005:
"Ten years ago a company would sponsor something, invite some people, have a nice party and walk away. Now they milk the sponsorship for what it's worth because it's a marketing activity just like advertising, or PR, or direct mail."
On the museums side, the book reveals the workings of Tate's fundraising strategy, tracking the rise of government Grant-In-Aid throughout the time Tate has been sponsored by BP, alongside increasing sales figures and exposing reduced – not increased – reliance on BP sponsorship. As an artist, Evans analyses the impact of oil branding on museum curation and visitor experience.
"Artwash is a rapidly paced, immensely readable breakdown of the oil business and the laundering of its image through patronage of the arts. Artwash rigorously examines the institutions, the executives, the PR, the artists and the curators and questions the mechanisms and motivation behind big oil."
(Conrad Atkinson, artist and Emeritus Professor, University of California)
About the author: Mel Evans is an artist and campaigner associated with Liberate Tate and Platform. As well as making unsanctioned performance works at Tate and writing on oil sponsorship of the arts, she creates theatre pieces in the City of London that examine culture, finance and Big Oil.
Watch a short film of Mel presenting Artwash: