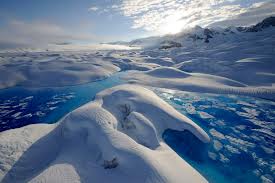 A guest post by Dogwoof Films.
Climate change is getting closer. Natural disasters are no longer apparently restricted to distant third world countries that we in west can sympathise with in the abstract. The recent experiences of Hurricane Sandy on the east coast of the United States and the devastating flooding around the UK act as stark reminders that climate change is no longer something we can pretend to have no contact with. With the evidence of global warming quite literally howling outside so many of our front doors, it seems incredible that so many people hold onto their hardened scepticism surrounding green issues and global warming.
One such sceptic decided to travel far beyond his comfort zone and carry out his own investigations, leaving behind suburban life and its half-hearted efforts to use fewer plastic bags. Famed photographer James Balog had little understanding of environmental concerns when he embarked on his Extreme Ice Survey. Balog travelled across the forbidding and inhospitable arctic with a team of young explorers. The photographers worked with innovative cameras equipped for the extreme conditions and designed to record time-lapse imagery, in order to capture a multi-year record of how the world's glaciers were radically changing. The images that Balog captured are as breathtaking as they are terrifying.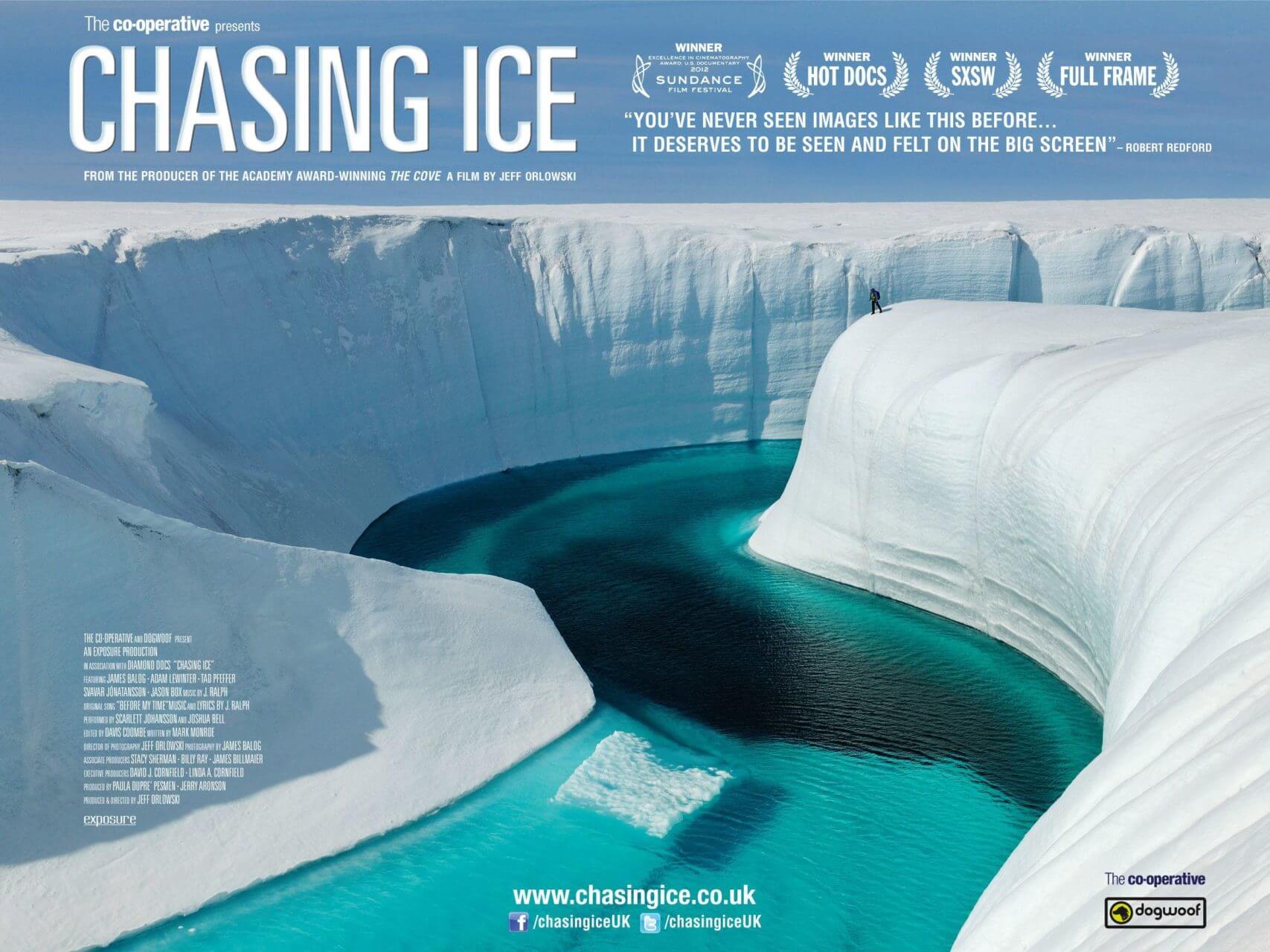 The visual evidence collected by Balog corresponds to the cold hard facts that scientists have been trying to alert us to for years. Experts predict that the average surface temperature of the Earth will 2.9c to 11.5c Fahrenheit by the end of the century. With these higher temperatures come further problems: if warming continues at its current rate, one-fourth of the Earth's species will be extinct by 2050. Melting ice means higher sea levels, which could rise from 4 to 36 inches in the next 100 years. In terms of global economics, climate change has already cost us $1.2 trillion last year alone.  Balog's work proved where the scientists had be right all along, as well as where they hadn't; he found that the ice was melting much faster than previous predictions had indicated.
Within all this doom and gloom, the beauty of the Ice Survey photographs still shines through, with luminous white and blues that silence audiences with their scale and spectacle. These images are far more awe-inspiring than any number of the special effects generated for Hollywood's latest apocalypse blockbuster. Our undeniable enjoyment of the images is undercut only by the devastating knowledge that the devastating damage we are watching is only too real. This is a film that deserves to be felt on the big screen wherever possible, in order to truly get a sense of what our planet is losing and appreciate one man's efforts to document the beautiful expanses of ice before it is too late. The film illustrates how cameras can be used as a powerful and effective weapon against climate change, providing audience with first-hand evidence that makes it impossible for them to overlook green issues any longer.
The film is being released in partnership with the Co-operative, as part of the company's efforts to   campaign for a clean energy revolution. Hopefully, the film will help to bolster public awareness surrounding green issues and inspire people to consciously cut down their carbon footprint, to reduce their individual contribution to the destruction of our planet. In the words of the film's director, Jeff Orlowski, "We can and must use our combined skills and every opportunity available to address climate change. I challenge our viewers: don't ask us what you can do. Instead, figure out how you can make a difference."
Chasing Ice is released in UK and Irish cinemas on December 14th. For more information and screening, please visit the website. You can find us on Facebook on https://www.facebook.com/ChasingIceUK or follow us on twitter, @ChasingIceUK