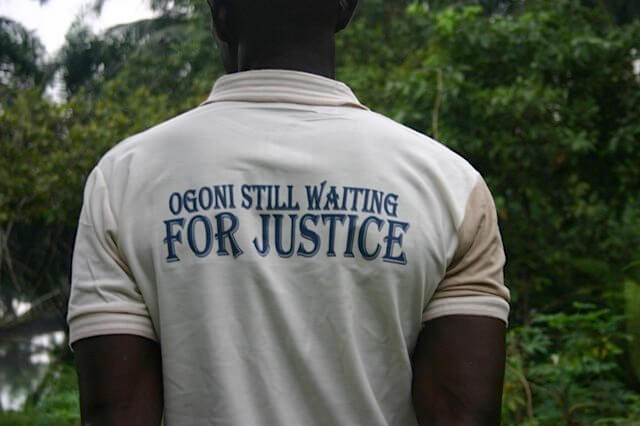 Last week, a letter coordinated by Platform and signed by 18 organisations was published in the Nigerian media. The letter focussed on a new piece of legislation designed to improve the response to oil spills. In 2012, Senator Dr. Bukola Saraki, the Chair of the Senate committee for the environment tabled a bill aimed at strengthening the regulatory and institutional power of NOSDRA (National Oil Detection and Response Agency) – one of the agencies responsible for cleaning up oil spills in Nigeria. It's thought that the bill will become law in the coming months, despite vocal objections from oil companies such as Shell.
The bill will mean stiffer penalties for oil companies when spills occur and better monitoring of oil spills. Agencies with the responsibility for detecting oil spillages lack the capacity for oil spill detection and often rely on reports from oil companies. At present, oil companies only pay compensation to communities if the cause of the spill is equipment failure, providing an incentive for oil companies to overplay theft as a cause of spills. A recent report by Amnesty showed that, whilst Shell repeatedly claims to its investors, customers and the media that sabotage and theft are responsible for the vast majority of spills, the facts do not support this argument. This week, Shell was criticised for failing to pay compensation for the Bonga  offshore oil spill by arguing that  there is "no evidence to support the allegation that any community is impacted by the Bonga oil spill." Shell has also been accused of blocking agencies' access to the spill site.
Senator Saraki has said about the bill:
The cost of spilling oil in Nigeria may be a stain on the company's reputation but not on its profit margins.

The  recent oil spill along the Gulf of Mexico cost British Petroleum (BP) a total of $40bn, but in Nigeria for oil spill of the same magnitude or more, the affected individuals and families will get bags of rice, beans, and blankets and bread.

In fact if we don't pass this amendment bill, the scenario where the federal government would use taxpayers money to clean up and remediate the environment will follow.

A major highlight of this bill is the very robust penalty regime, which aims at encouraging environmental responsibility and care. The overall principle is that the polluter must pay.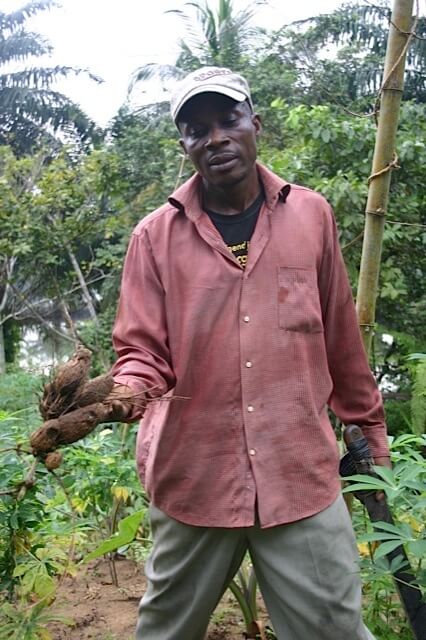 In August 2011, the UN released a damning report confirming the extent of oil pollution in one region of the Niger Delta where Shell  exploited oil for decades – Ogoniland. The report said that the clean-up would take at least 30 years and $1 billion of start up finance. But, since then, no money has been pledged by Shell and the clean-up has not happened.
The letter:
Dear Sir

I am writing to stress the importance I place on the passing of the NOSRDA Amendment Bill 2012, and the need to ensure remediation and protection of the environment in the Niger Delta. The bill is due to be discussed in a Senate hearing on 12 February. The reform of the NOSDRA Act 2006 will provide clearer regulations and a strong response mechanism to deal with oil spills which will save millions of lives and improve the livelihoods of all the communities living in the Niger Delta.

An estimated 546 million gallons of oil has been spilled into the Niger Delta over the last five decades, or nearly 11 million gallons a year, representing about 50 times the estimated volume spilled in the historic Exxon Valdez Oil Spill in Alaska in 1989. In 2011, the UN Environment Programme reported that the Ogoniland region in the Niger Delta alone could take 30 years to recover from oil spills.

I wish to see an end to the spilling and destruction of the environment and the unacceptable devastation on the lives of local communities in the areas of oil exploration. This can be achieved by strengthening the institutional and regulatory power of NOSDRA, and enshrining the 'polluter pays' principle in law, which the NOSDRA Amendment Bill 2012 will do.

I urge law-makers to forge ahead with the NOSDRA Amendment Bill 2012 for the betterment of the environment and the lives of citizens in Nigeria.

Sincerely

 Thelma Diwari – CBNHRSD

Zabbey Nenibarini, Head – Centre for Environment Human Rights and Development (CEHRD)

Nick Hildyard – Cornerhouse

Patrick Chiekwe – Foundation for the Conservation of the Earth (FOCONE)

Nelson Nnanna Nwafor, Executive Director – Foundation For Environmental Rights, Advocacy & Development (FENRAD)

Paul de Clerck – Friends of the Earth Europe

Debbie Effiong, Director – Gender and Development Action (GADA)

Nnimmo Bassey, Director  – Home of Mother Earth Foundation

Ms Emem J. Okon, Executive Director-  Kebetkache Women's Development and Resource Centre

Jerry C. Nwigwe, Senior Programmes Manager – Leadership Initiative for Transformation and Empowerment- LITE Africa

Mr. Legborsi Saro Pyagbara, President – the Movement for the Survival of the Ogoni People (MOSOP)

Celestine AkpoBari, National Coodinator – Ogoni Solidarity Forum

Umo Isua-Ikoh, Director – Peace Point Action (PPA)

Sarah Shoraka – Platform

Elena Gerebizza-  Re: Common

Richard Dowden – Director of Royal African Society

Dr Isaac Asume Osuoka, Executive Director – Social Action

Nick Dearden, Director – World Development Movement