BLOG from Platform's youth project Shake!, first posted 28.6.13.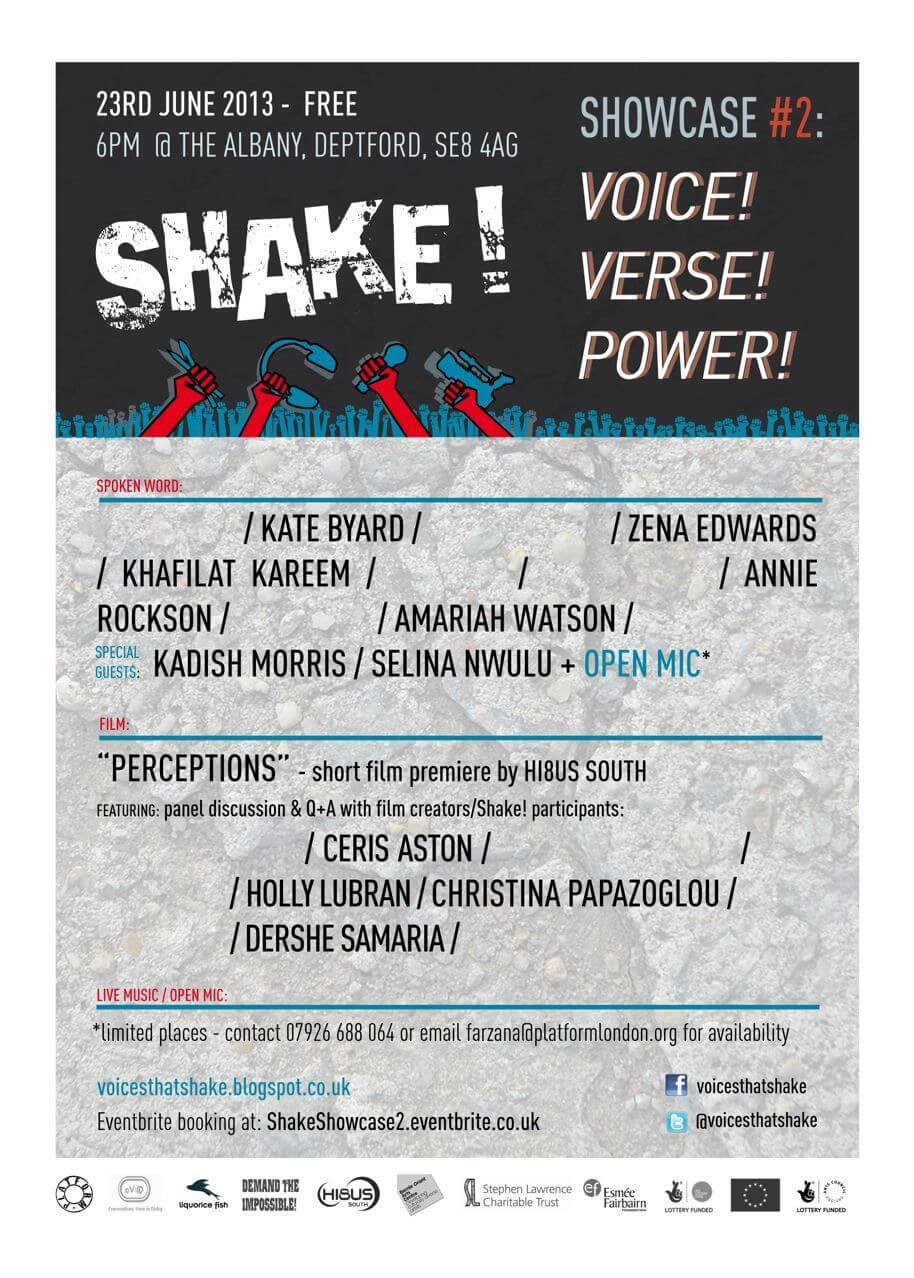 Gender issues get a lot of discussion here at Shake! so it was with interest that we saw this article today on the representation of women on the line-up at festivals.
We thought it only fair that we checked ourselves and with a hasty count-up and re-design of our Verse/Voice/Power poster from last Sunday's event we were pleased to find that we seem to have got the balance about right.
52% of our advertised line-up defined as female (a whole 18% better than Glastonbury) and if you factor in some unavoidable abscences on the night together with the closing performance from Shake! co-ordinator Farzana this is boosted to 64% – yes, by these statistics we're almost twice better than Britain's iconic festival.
Nudge to Billy Bragg for a Shake! slot for next year's Left Field maybe? 🙂
See all the latest on Shake! here.