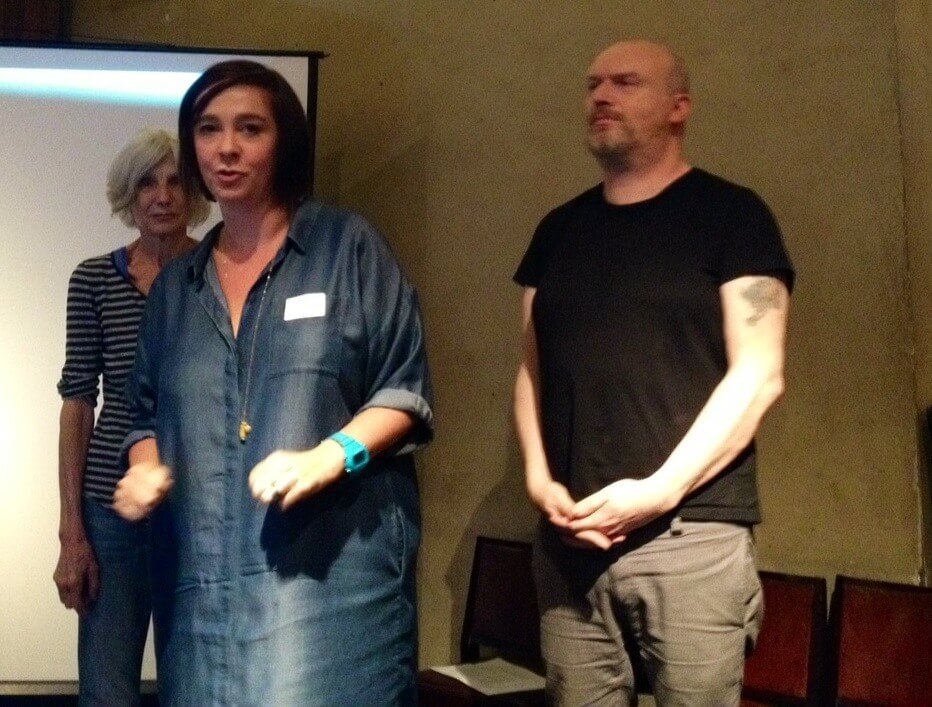 Last night saw a wide variety of folks from the world of theatre come together to discuss the growing controversy of oil sponsorship of the arts.
Many in theatre now recognise that climate change and environmental damage are pressing issues that need to be addressed, both in the very content of the work, and the daily life of the organisation. Arcola Theatre has led the way in embedding sustainability at the heart of its operations. Assisted by organisations like Julie's Bicycle, many theatres and companies have developed sustainability policies, and now, National Portfolio Organisations of Arts Council England have to establish and monitor sustainability as part of the funding agreement.
But the question of ethical funding and its relevance to sustainability and climate change is often overlooked. If a theatre company accepts money from a private sector funder who invests in or directly profits from environmental pollution, the strength of their commitment to sustainability may be called into question. Theatres accepting money from such funders may also find it more difficult to present work that is critical of these industries. Several high-profile arts organisations are currently facing ongoing criticism for their sponsorship relationships with oil companies. Such controversies are only likely to increase as the threat of climate change becomes more urgent.
With the roll-out of ACE's Catalyst philanthropy programme last year, and the global trend towards the free market and neo-liberal values, the pressure for arts organisations to enter into new funding relationships with private sector donors is likely to increase. Within this broader context, and in order to maintain meaningful commitments to sustainability in this changing landscape, it is becoming necessary for arts organisations to re-examine and clarify their thinking on ethical funding. Theatre plays a key role in this. As Bradon Smith puts it: "It is precisely the all-encompassing nature of the implications of climate and environmental change that makes it such a challenge politically, socially and culturally; but also why it is a compelling subject for drama. Because the question of climate change is really the question: "Given what we know, how do we want to live, now and in the future?". Corporate sponsorship of the arts plays a key role.
Last night, alongside BP or not BP and playwrights Mark Ravenhill and Caryl Churchill, we co-hosted a discussion event on oil sponsorship and theatre at the Royal Court Theatre. Considering this was a tentative first attempt at bringing people together like this, we were overwhelmed by the response, with about 70 people from a wealth of different institutions coming together, and including playwrights, artistic directors, actors and people in Development, Marketing and Fundraising. Following a short presentation from BP or Not BP on what oil companies get from these sponsorship arrangements and why we should oppose them, Platform gave a short talk on the work we've been doing in helping other arts organisations develop ethical fundraising policies or guidelines. And then the event broke down into four groups to discuss different questions.
What are the barriers to developing ethic funding policies and guidelines across the sector?
How does sponsorship impact the choices made by arts organisations?
How should theatre be engaging with an issue like climate change?
How should sponsorship concerns engage with campaigns against arts cuts?
The event was run using the Chatham House Rule – that is, you can report on what was said, just not who said – so as to try and make it feel like a safe space for people to discuss the potentially sensitive issue more freely. Here are a few snippets of interesting points that got raised.
Oil sponsorship of the theatre isn't that prevalent…. yet! The Royal Shakespeare Company is the only UK institution that has current ties with BP, while the National Theatre has had plays in the past sponsored by Shell and still lists Shell as a corporate partner, and at one point the Almeida Theatre was getting money off BP. But that doesn't mean that oil companies won't attempt to woo new suitors in future. In many ways it's easier for institutions to develop policies that would exclude oil money now when they don't have existing ties.
Sponsorship controversy in the theatre is nothing new. An anecdote was mentioned of Jonathan Pryce appearing in Macbeth, and discovering that the programme had a Barclays logo next to his face at a time when the campaign against the bank over its involvement in Apartheid South Africa was at its zenith. He threatened to walk out of the production unless all the logos were removed from the promotional materials.
There needs to more dialogue between different departments – these decisions shouldn't be hived off and made by a few people. Fundraising teams shouldn't be making decisions that are contrary to the values of the broader organisation. Conversely, actors, playwrights and others need to understand better the difficulties and complexity faced by people in development.
People in Fundraising and Development aren't "the bad guys" here. They are acting on the mandate of the upper echelons and governors. These are the hearts and minds that need to be changed.
One example of where progress was being made about an ethical fundraising policy being accepted by governors was as a result of applied and constant pressure from within. Staff members articulating that this was an important and real concern to them. But this development was taking place in a situation was there was relative financial security.
In the thread of discussion about what are the alternatives to unethical sponsorship, given austerity, suggestions were made about rethinking our revenue streams (towards participatory approaches, learning from historical methods such as subscriptions), divesting from money in general and putting money into people, doing less, and working with companies in partnerships towards more ethical & ecological ways of generating revenue.
There needs to be visibility of at least one big institution taking a stand and saying no to oil money and then others can follow.
The big arts organisations tend to hoover up the big sponsors, if they said no to oil, and then start hovering up the 'second tier' sponsors, how would that impact the sponsorship deals of smaller arts organisations?
Clarity of values is attractive and appealing – we shouldn't be ashamed of that! In some situations there are "whispering individuals" promoting values but not the organization itself.
Someone is forming a mutual help system for theatres to cope with austerity – and he is keen to make that reflect the needs of organisations in avoiding unethical sponsorship.
We need to make the presence of oil company logos inspire a visceral feeling of disgust for what they are doing to people and planet.
Pressure from ACE is not helpful – needing to increase commercial and corporate forms of revenue year on year. The 'one size fits all' model being imposed with regards to sponsorship isn't appropriate – not realistic for an awful lot of smaller arts orgs.
It's hard to 'go it alone' – there needs to be a sector-wide rejection of oil money so that oil companies don't just go the next institution that WILL take oil money.
There needs to be some very frank conversations about consequences and alternatives. Some people warned about the need to appreciate the consequences of "doing less' if there was to be more of an ethical stance – some people suggested we shouldn't be fearful of the prospect of "doing less." Do we want theatre to be linked into growth model of "more is better" regardless of consequences.
Arts organisations need to stop acting like the "underdog" in relation to corporate partners – shouldn't just roll over and do whatever is demanded of them. Corporations need these partnerships too.
Funding sources are not included in the 'carbon footprint' of theatres – should be adjusted to include this factor. ACE's new sustainability reporting requirements for arts organisations should take this into account too.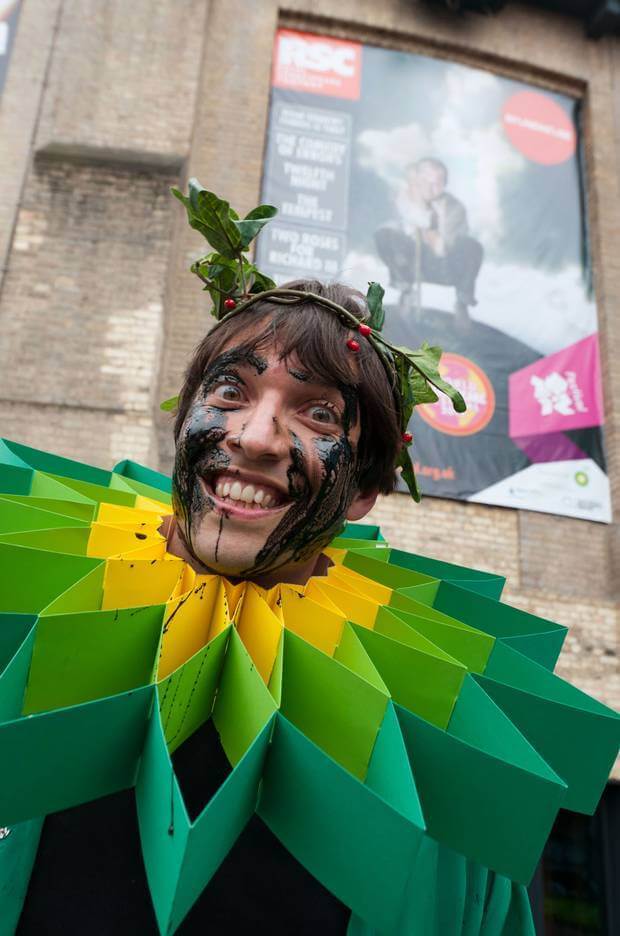 Finally, some interesting suggestions that came out of the discussions for possible ways forward:
Include a tick box for customers to pay an extra £2 as a donation that allows institutions not to take money from unethical companies
Writing into the contracts of writers, cast, crew etc. their approval on the sponsorship arrangements of the production
Artists should spend some time, in groups or one on one, understanding the working situation of development teams
Advocacy/lobbying within the arts sector of the "BP 4" institutions around the renewal of that funding partnership
Set up a space/forum for furthering the discussion (perhaps called "The Green Room") and formulating a unified message
Make a strong boycott – a clear public statement – in order that the institution attracts support/replacement funding/gains a strong position as a consequence
Take a stand/shine a spotlight on a specific BP/Shell injustice in order to make their brand unpalatable/unacceptable
Work with Ethical Consumer to create a league table around acceptable/controversial sponsors
There'll be follow up meetings to take some of these ideas forward, so do get in touch if you're from the theatre world and are interested in taking part in these discussions.
An ENORMOUS thank you to the wonderfully supportive staff at Royal Court Theatre for being so generous with their time, and also big thank you to the folks from Art Not Oil who did such a fabulous facilitation job, and of course Mark Ravenhill and Caryl Churchill for helping pull it all together.
Finally, in case people are interested – here are some of the existing ethical fundraising policies that were referred to during the event. Platform's and the one from the Live Art Development Agency.