London Leap
Through research, London Leap works in meaningful collaboration with residents in London to help resource, uplift and coordinate their solutions for a meaningful transition to a greener capital with justice and repair at its heart. 
We're inspired by the work of Climate Justice Alliance and their Just Transition Principles. A Just Transition is a model and set of principles that look at the economic and social systems we need to achieve for an equitable society. 
Importantly, it also looks at how we get there. The process itself has to repair the harm that has been caused by living under an exploitative economic system from austerity in London to enabling oil companies to carry out neo-colonialism.
Just Transition strategies were first forged by labour unions and environmental justice groups, rooted in low-income communities of colour, who saw the need to phase out the industries that were harming workers, community health and the planet; and at the same time provide just pathways for workers to transition to other jobs. It was rooted in workers defining a transition away from polluting industries in alliance with frontline communities.
What our works like
The London Leap project has worked with community campaigners and activists from across London to cultivate a values system that is based on their work and the Just Transition principles. These values
operated as a framework for the development of policies that London authorities could adopt to move us towards a just transition in the capital. 
London Leap Just Transition Values
London Leap Participatory Policies for a Fairer and Greener London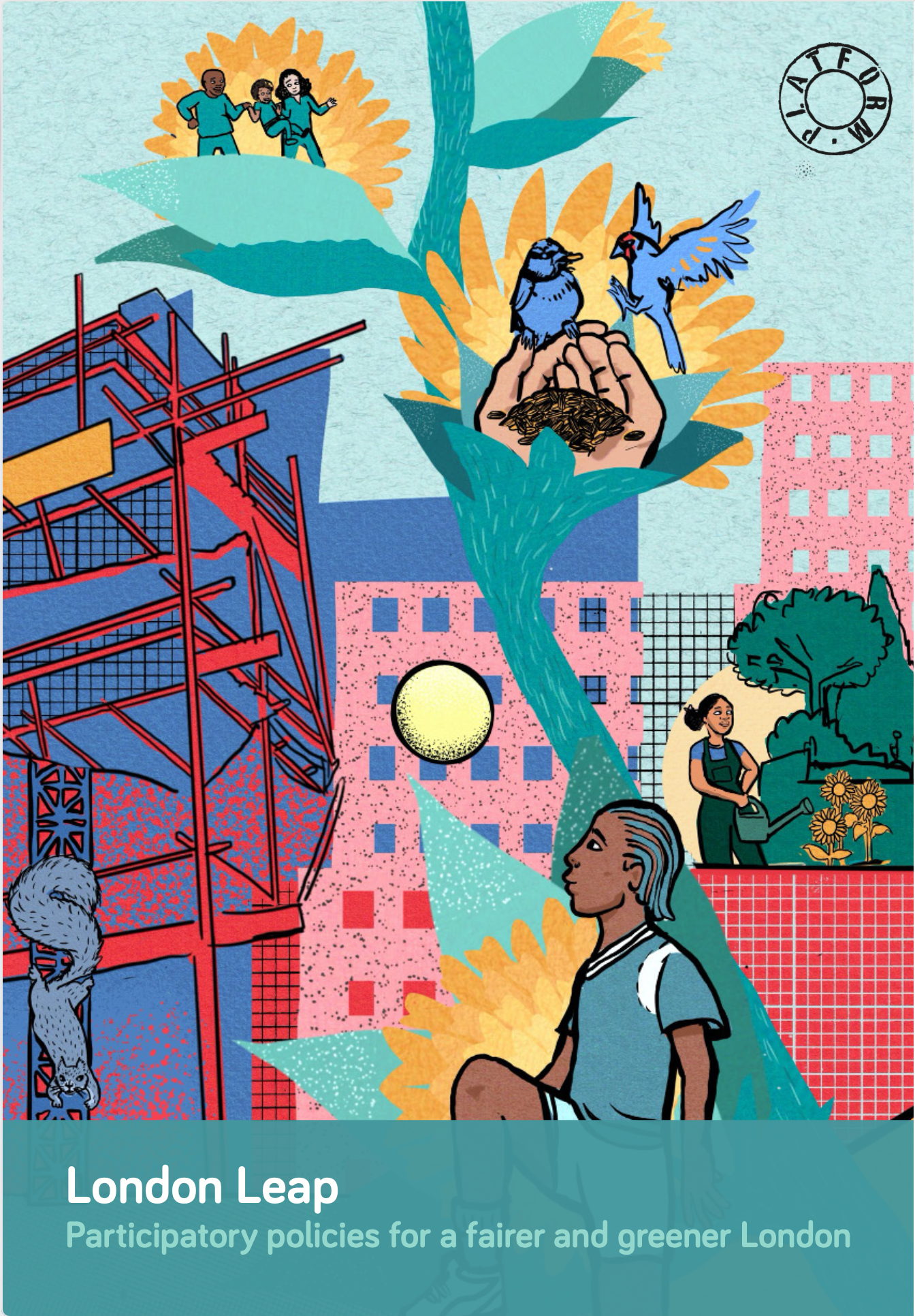 In late 2020, we helped set up the Just Food and Climate Transition (Just FACT) programme in Tower Hamlets. London Leap holds the research arm of the five year programme that aims to vision, develop and trial food systems that lowers environmental impact and addresses inequality and injustice.
Why we do it
Our economy is built on the historic and ongoing exploitation, extraction, and oppression of countries and people. From working-cl
ass communities in London to frontline communities in Patagonia, to the Ogoni people in the Niger Delta. This extractive practice has deepened global inequalities and has caused and accelerated climate breakdown.
After decades of campaigning from Global South communities on the frontline of climate breakdown and UK climate justice campaigners; we have reached a tipping point in public consciousness on climate change in the west. As those in power draw up plans for a response we must engage them to ensure climate justice can be achieved with just transition principles at the heart of it.
London has a historic responsibility to respond to climate breakdown. The corporations housed in the city of London are some of the world's biggest polluters. They use our city's reputation to commit human rights abuses and plunge Global 
South communities into multiple crises. This story of injustice is replicated in London where blighted communities are left ill-equipped to deal with ravaging impacts of inequality whether through unsafe air quality, fuel poverty, or inhumane housing.
London needs a climate transition that is ambitious, rapid, equitable, and transformational. Uprooting the deep inequality in the city is intimately linked to achieving climate justice. This could mean decent housing, sustainable and accessible transport, community ownership over public infrastructures, well funded local services and much more yet to be defined by the groups we work with.
Project team
Kennedy Walker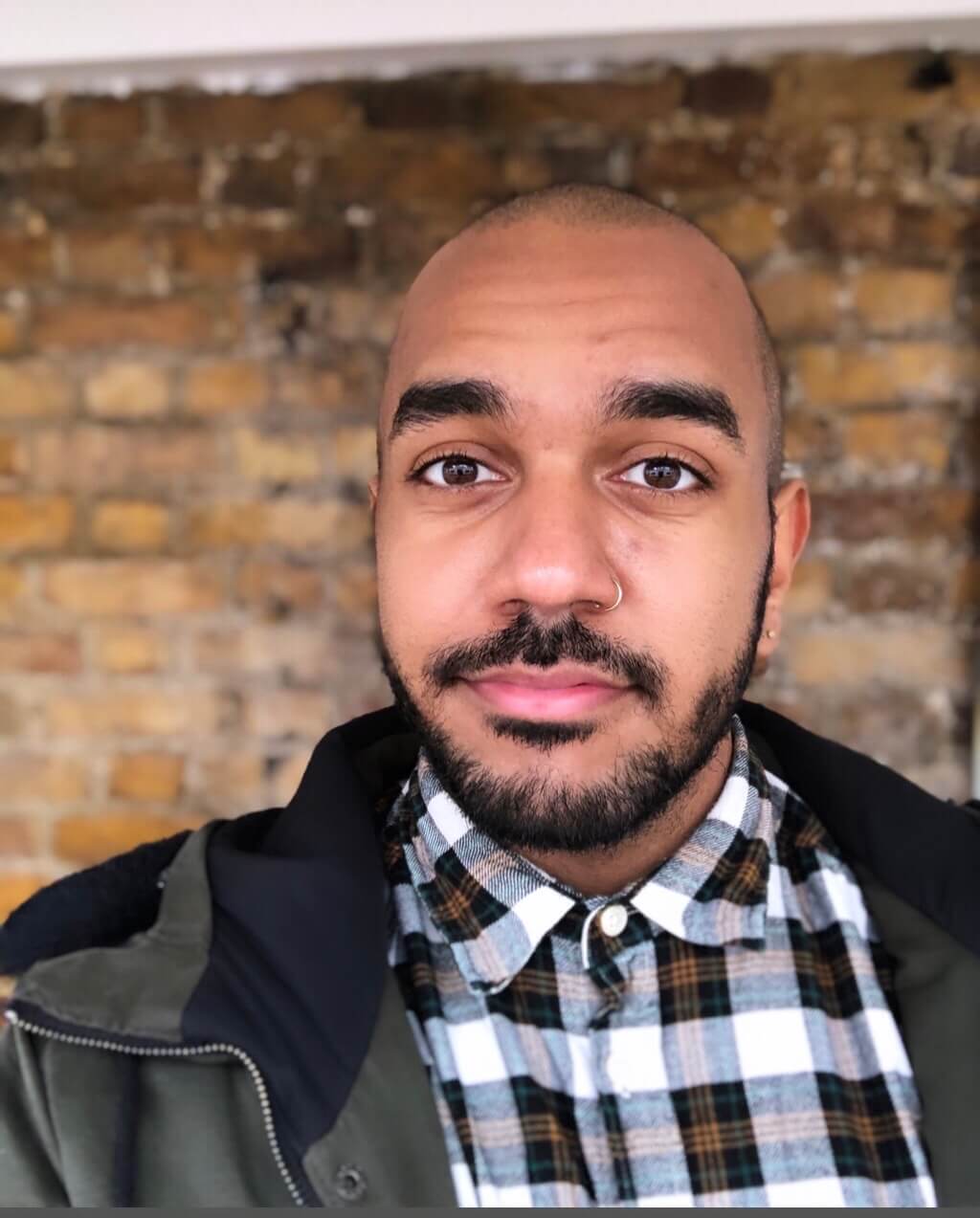 Kennedy is a campaigner, researcher, and facilitator who first came into change-making through grassroots organising in London. He has worked on a breadth of issues including trade justice, community land ownership, migration, and environmental justice. In 2017, he co-founded activist and organiser network, Kinfolk Network.
Currently, he is Campaigner and Researcher at Platform. Kennedy has a passion for exploring the different ways collective and community power can be unlocked through community wealth building and ownership models. Working with a consortium of partners in Tower Hamlets, this is the focus of his current research.
Laurie works on the London Leap project with Kennedy as an environmental Campaigner and Researcher. They are passionate about building alternative food systems both in the Global North and in places that have suffered long term colonial exploitation, such as their home islands Guadeloupe and Martinique. They 
have a background in data research, campaigning and advocacy on issues ranging from race and class inequality, fossil fuel divestment and queer liberation.
They have also worked as an organiser and facilitator for various grassroots political projects focusing on anti-capitalist, queer and decolonial justice. Beyond Platform, Laurie is a committed 
musician and sound-maker
, working to make space for us to heal our relationship to Earth, to ourselves and each other, as we carve out better worlds into our doing.