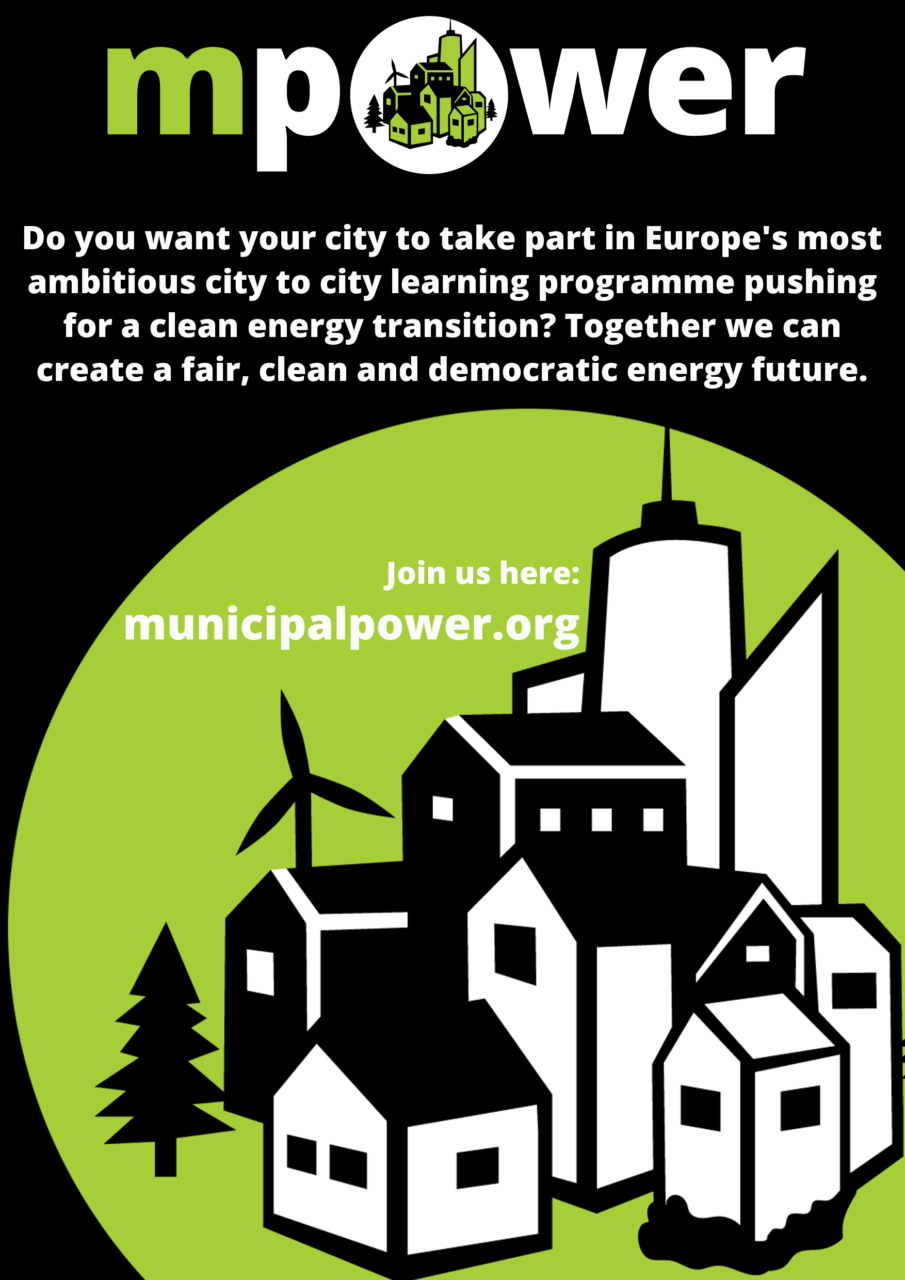 The pressure for democratic representatives to take meaningful and deep climate action has never been stronger. Young people all over Europe are taking to the streets, the media is finally taking climate change seriously, and NGOs and grassroots groups are increasingly collaborating to increase their successes.
In response to public pressure, municipalities, local regions and cities all across Europe are pioneering innovative solutions to the climate crisis. However, many of these innovative solutions are being developed in isolation – at Platform we have often pondered how we can help cities learn from each other and replicate best practice.
mPower, our new 4 year EU funded programme, will be addressing this crucial issue of upscaling and collaboration. A peer to peer learning programme, mPower will enable in-depth, wide-scale and systematic city to city learning among at least 100 local public authorities, in order to replicate innovative best practices in municipal energy, and develope ambitious energy transition plans.
mPower will tackle all sorts of pertinent issues facing cities right now – how to attract finance, how to deploy smart grids or districting heating systems, how to conduct large scale retrofits and so on. But mPower is not just about technical action – at the heart of mPower's approach and political vision is the facilitation of greater and more meaningful democratic control and ownership, working with decision makers in city authorities to embed, at a deeper level, energy transition projects that have energy democratic and justice principles.
Find out more here: www.municipalpower.org
Read our blog on mPOWER here