The US development finance corporation OPIC has just loaned $450 million to a large fracking project in Argentinian Patagonia – despite objections from eight US senators, Indigenous rights concerns, and the climate crisis. The two loans will fund Vista Oil & Gas and Aleph Midstream (respectively sister company and subsidiary to London-listed Riverstone Energy) to frack 110 oil wells and build processing plants for the oil.
Our new research shows: OPIC's loans are only part of efforts by US public agencies and branches of government to push ahead fracking in Argentina.
OPIC's Board made the loan decision at its last-ever meeting: the agency will soon merge into the US International Development Finance Corporation, incorporating USAID and other agencies. On the eve of the decision eight US senators published a letter objecting to the loans:
Thanks to @SenJeffMerkley & co-signers for calling on @opicgov to reject two fracking projects in Argentina.

The US gov't should not spend $450M tax dollars on projects that will worsen the climate crisis, pollute water and jeopardize the rights of indigenous peoples. pic.twitter.com/8cELkdNEg2

— Friends of the Earth (Action) (@foe_us) September 10, 2019
What has OPIC just funded?
Fails to explain how Vista plans to control oil or drilling mud spills, despite these already being a common occurrence in Vaca Muerta operations;
Fails to disclose what contractor company will be managing and treating solid waste, and evaluate the risks and impacts of waste treatment. Waste site Treater Neuquén S.A., just three miles outside the town of Añelo, is the subject of a lawsuit led by the Mapuche Confederation of Neuquen. According to Greenpeace analysis cited in the lawsuit, the waste treatment plant has been dumping industrial waste containing hydrocarbons, heavy metals, and radioactive elements directly on the ground in violation of provincial and national environmental laws.
Professes incomplete information on some of the most serious local environmental risks: "it is not possible to assess" compliance of the levels of hexavalent chromium, cadmium and arsenic in processed treated water with guidelines; it is "difficult to prove" whether or not Vista's activities lead to earthqukes; and "details on specific air emission sources are not yet available".
As FARN points out, Vista negates the need to consult indigenous communities, on the basis that no indigenous populations have been identified within or near the Projects' sites. However, the Convention ILO 169, signed and ratified by Argentina, indicates that all indigenous communities not only in the directly affected area by the project but also the ones that could be indirectly affected by it (in this case, for example, by transportation, silica mining, or waste treatment) should be consulted.
Although Vista claims to have held a public consultation on the project, the Neuquén Environmental Under-secretary advertised this consultation as only referring to an oil pipeline, not the drilling of 110 wells and construction of pipelines.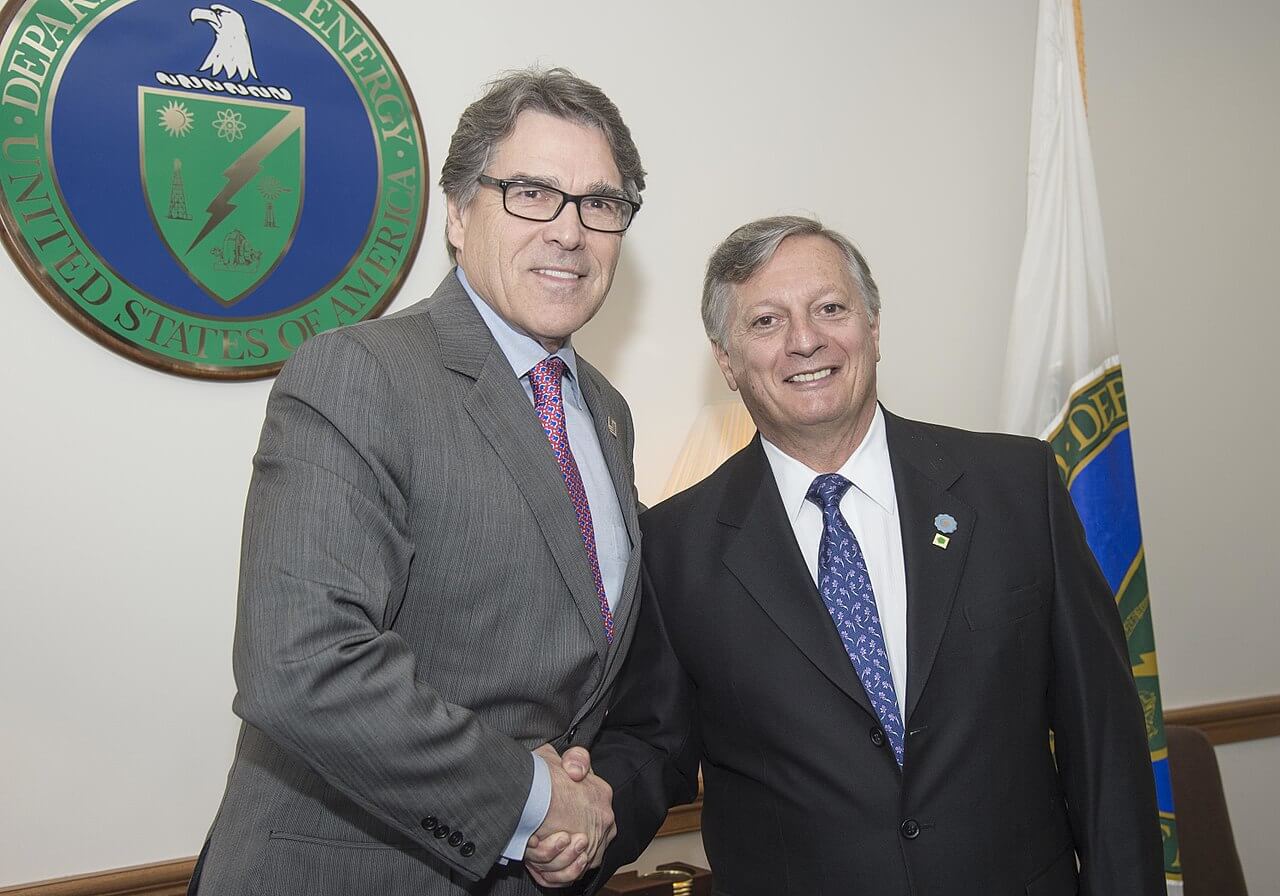 What else are US public agencies doing in Argentina's oil and gas sector?
OPIC's newly approved loans are only one of a variety of ways US public agencies and government branches are pushing for fracking in Patagonia.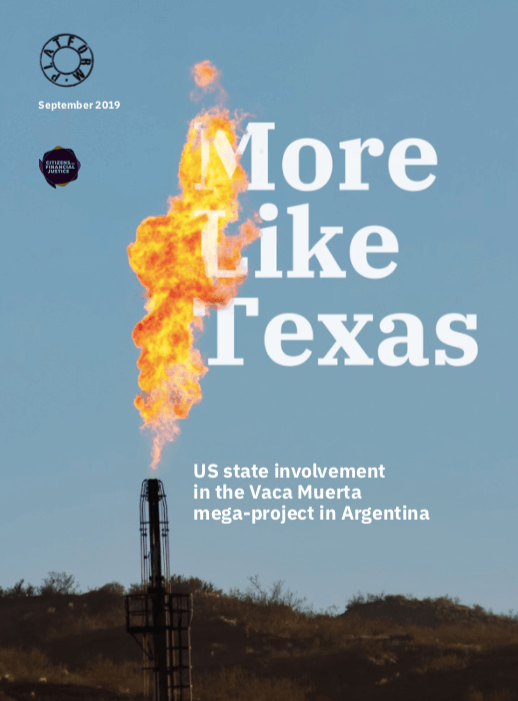 Exchanges between US and Argentinian energy officials – at least ten official visits over two years, six of them at ministerial level – have focused on maximising US oil company and investor presence in Patagonia.
The US State Department has taken a strategic interest in promoting shale gas drilling in Argentina, with a multi-year capacity-building programme where US-based academics and officials make recommendations on fiscal regimes, negotiating with communities, and environmental safety to their Argentinian counterparts. There is no public information on the legislative and fiscal proposals the State Department is promoting to Neuquen Province, and whether the province is adopting these.
And OPIC is still considering another $350 million loan to a pipeline to bring fracked gas from Patagonia closer to export terminals.
Read more in our new briefing, More Like Texas: US state involvement in the Vaca Muerta mega-project in Argentina.