Explore the energy transition, what it is, and how it can help build resilient and just futures for generations to come. You can explore how this change can happen at a local level through tutorials, videos and podcasts on the mPower Learn website.
The energy transition is a key part of how we can address the climate crisis: we need to ensure global emissions are reduced and homes and economies are resilient for years to come. The mPower Learn online course will give you an insight into the importance of the energy transition, and the ways in which you can be an active participant in addressing the climate crisis.
Online tutorials
Check out all nine sessions, covering everything from the basics of reducing energy use to tackling energy poverty, talking about energy ownership and alternative financing.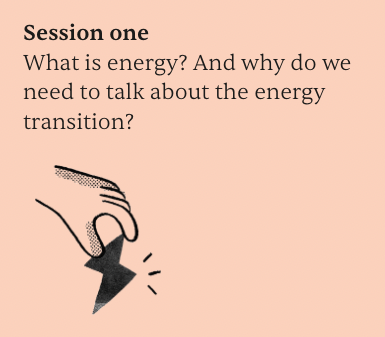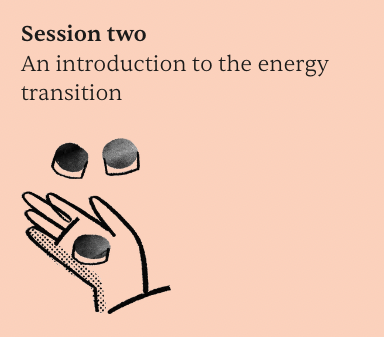 Reading lists
To learn more about the connection between indigenous people's rights, energy justice and renewables, check out this fantastic list of resources.
This list was compiled by Joan Carling, Director of Indigenous Peoples Rights International.
1. Community Toolkit on Free, Prior and Informed Consent and Renewable Energy
2. Indigenous Peoples and Renewable Energy Projects in Kenya
3. The impact of renewable energy projects on Indigenous communities in Kenya
4. Renewable Energy & Human Rights Benchmark Key Findings from the Wind & Solar Sectors
5. Renewable energy and indigenous peoples: background paper to the right energy partnership with Indigenous peoples
6. Doing it right! Sustainable energy and Indigenous peoples
Check out further reading lists on energy democracy, citizen engagement, district heating systems and alternative financing over at mPower Learn.
Tune in to our City Stories podcast
The energy and climate challenge is so big that it requires everybody to be involved. New ways of communicating are needed. What are the best means to shape new narratives and, in the end, to make people want to engage in changing the energy system? In this episode we talked with Laura Williams and Britt Jurgensen from CarbonCoop: one is a trained theatre practitioner, the other a political activist. Can we empower people more easily by merging art and activism?
Check out the rest of the City Stories podcasts here.
Municipalist strategies for a just energy transition
This webinar brings you prime insights of the concluding mPower project. Watch for peer learning, in-depth research and best practice mapping among over one hundred European municipalities.