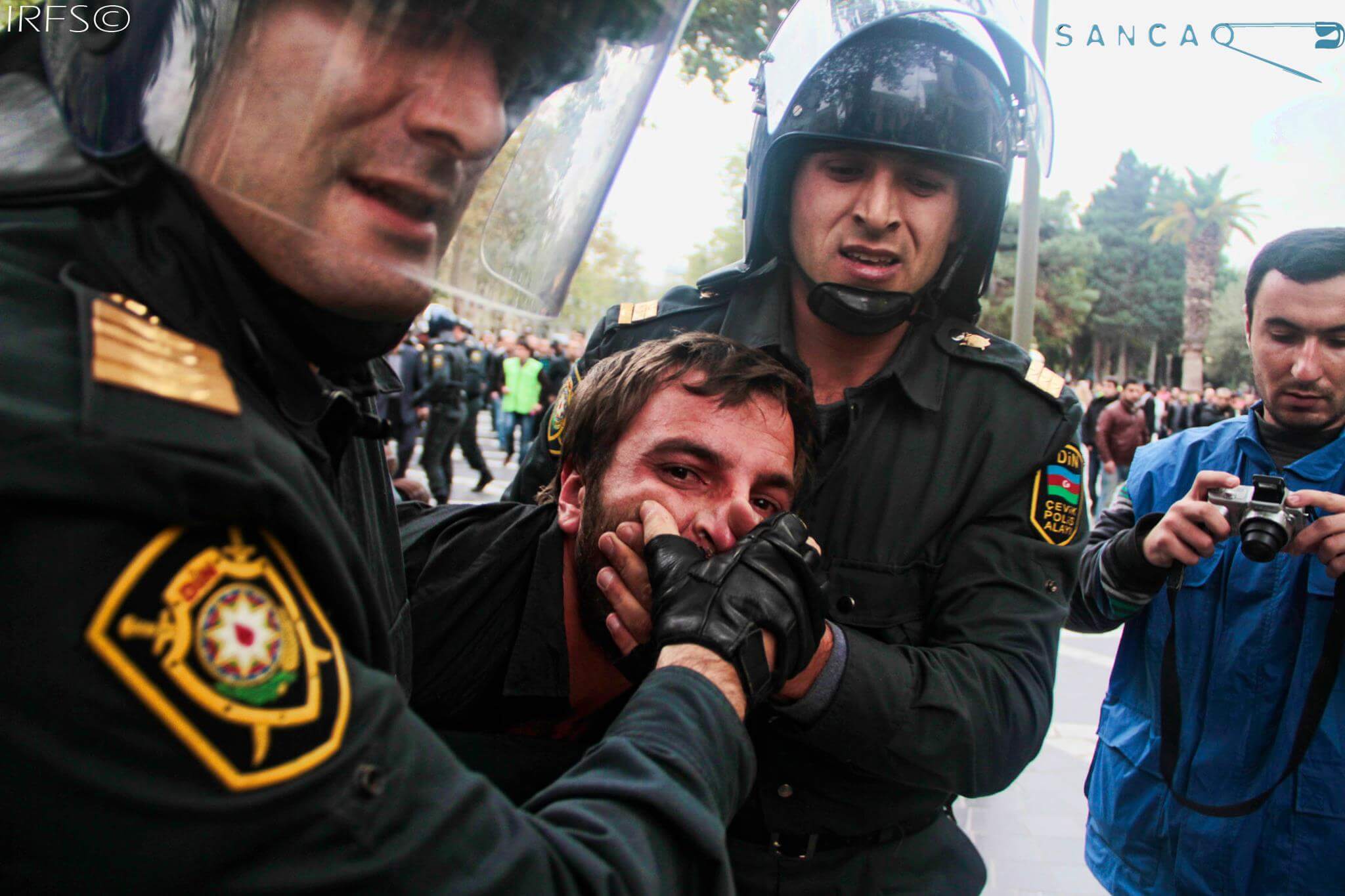 The frontlines of fossil fuel extraction take many forms. In the Niger Delta Shell's oil spills have destroyed people's homeland, in Canada Tar Sands extraction threatens indigenous communities and in Azerbaijan people are imprisoned, beaten and sometimes killed for speaking out against the BP funded oil regime.
On the 12 June the European Games begin in Azerbaijan. BP and the Aliyev regime will be using the event to celebrate 21 years of fossil fuel extraction in the country, That's 21 years of repression, fear and silence.
In the run up to the Games the crackdown in Azerbaijan has been systematic and brutal with activists, journalists, lawyers, bloggers, academics and filmmakers being jailed.
BP and the Aliyev regime are using the Games to gold wash the terrible human rights abuses that happen daily in Azerbaijan.
Their struggle is not just against the Aliyev's but also the oil company that helped create that regime and benefits from it – BP.
On the 12 June there will be no protests in Azerbaijan. People will not be able to organise them.
Instead we'll be joining cities across Europe to take action against repression in Azerbaijan.
We're calling on the UK climate movement to join us in solidarity with Azerbaijan's political prisoners.
If you are in London join us on the morning of 12 June. We'll be at BP's HQ, at 8.30am and the Azerbaijani Embassy at 10am.
We'll travel together between the two
BP's address: 1 Saint James's Square, London SW1Y 4PD
Azerbaijan Embassy address: 4 Kensington Court, London W8 5DL
As the Games open we'll be taking action against BP and the Aliyev Regime. Please join us.
If you are outside London join the Facebook group and share info on social media. Follow #RealBaku2015
Azerbaijan's struggle is a part of our struggle against fossil fuels – lets stand with those on the frontline.