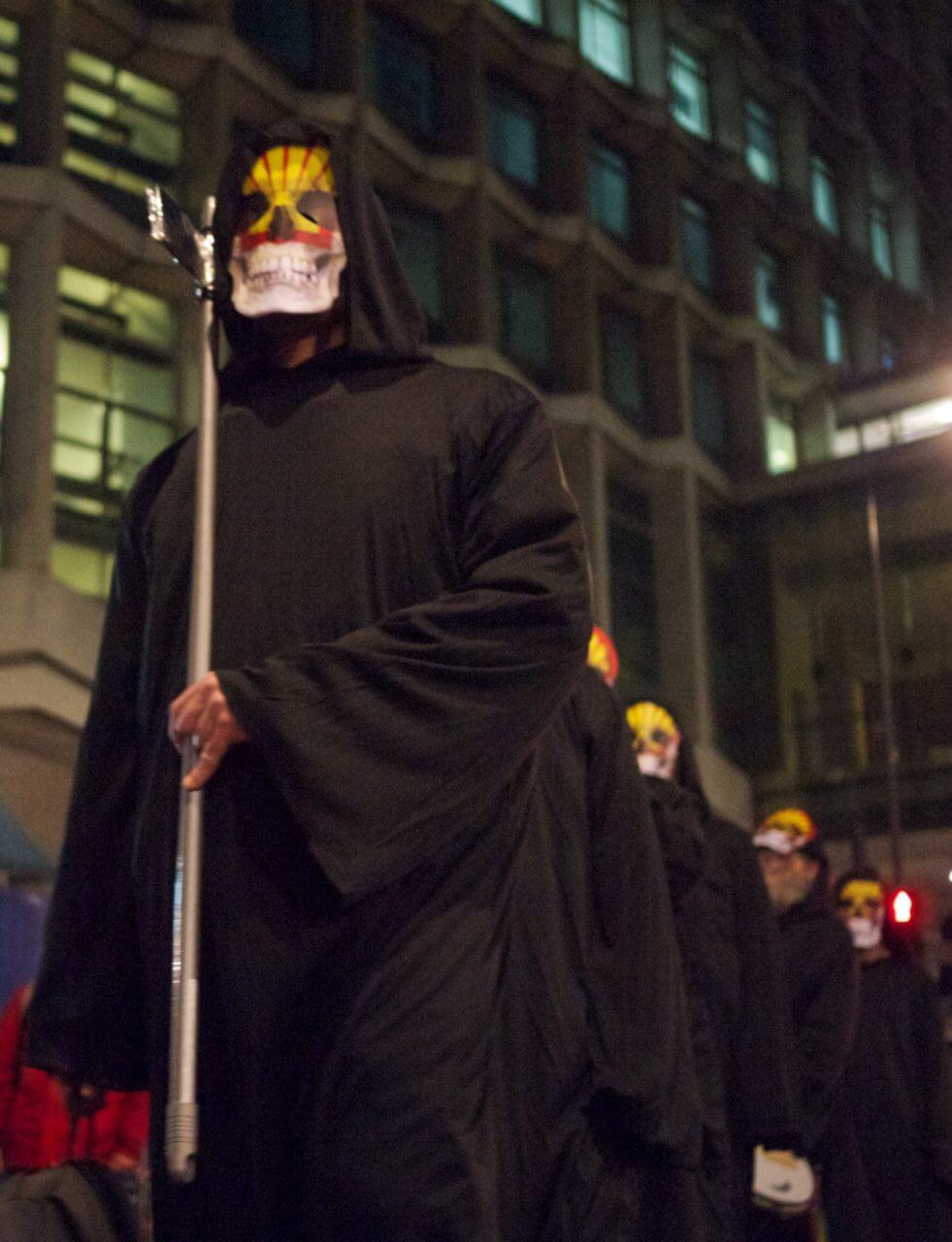 Last night Shell came face to face with its grim record on human rights in Nigeria at a corporate event for London's bright young entrepreneurs. Protesters in haunting costumes from London Rising Tide stormed the Shell Live Wire event, unfurling a large banner and distributing leaflets to event attendees.
Watch the video by you and i films here:
The protest coincides with the 16th anniversary of the execution of writer and activist Ken Saro-Wiwa and eight other Ogoni activists for their campaign against the environmental and social devastation caused by Shell and the Nigerian military regime. In response to peaceful protests by the minority Ogoni people in Nigeria, Shell collaborated with the military in a series of brutal crackdowns in the 1990s that claimed the lives of thousands. In October 2011, Platform released a new report on Shell's role in recent human rights abuses perpetrated by the Nigerian military. The report also reveals how Shell has fuelled conflict through payments to armed gangs in the Delta region.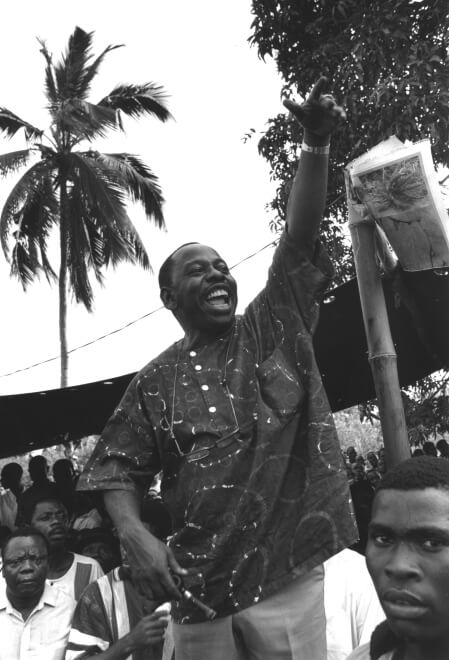 Events like the Shell Live Wire are used by the company to dissociate itself from human rights abuses and environmental devastation that results from its activities in Nigeria and elsewhere. The protest in London seeks to challenge Shell's "social licence to operate", thereby weakening its ability to commit abuses with impunity. The protest was organised by London Rising Tide and according to Indymedia encountered limited resistance from security:
Centrepoint security at first overstepped the mark, pushing people and trying to snatch the banner, but they retreated indoors and closed off the entrance when they realised they were being filmed, allowing the protest to continue right outside.

Hundreds of leaflets were handed out to interested passers-by, and police, who arrived after around 40 minutes, waited for instruction up the command chain before deciding to leave the protest alone.