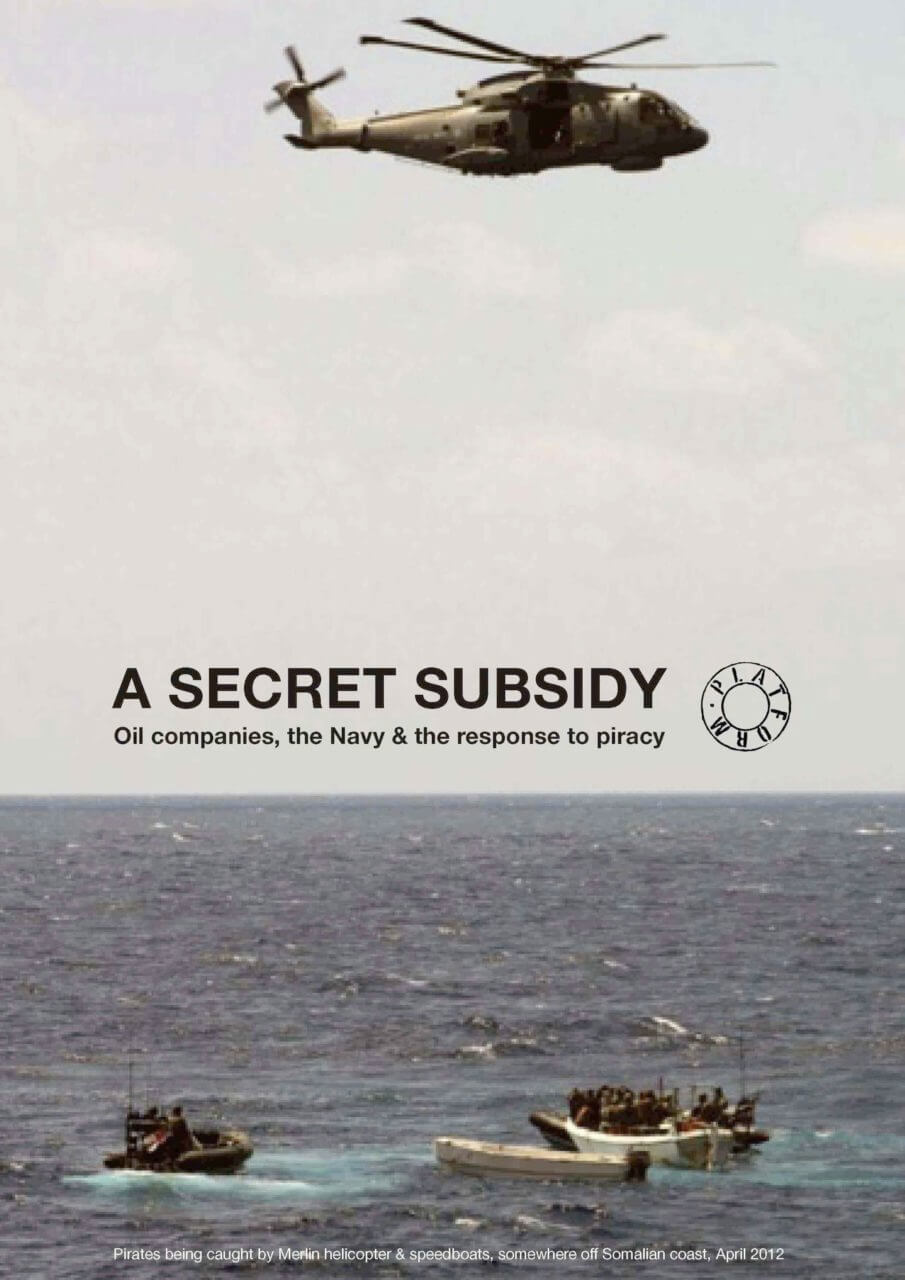 British oil companies are promoting a 'fight against piracy' to get a vast hidden military subsidy. In the process they have got an unprecedented amount of influence over UK military policies. Oil companies have talked up the risk from piracy to justify the use of Navy frigates, drones and helicopters to protect corporate oil assets in the seas. They are demanding increased spending on military hardware at a time of major public cutbacks.
The key findings of A Secret Subsidy – Oil companies, the Navy and the Response to Piracy are:
The shipping industry presents itself as under attack but even at its height, less then 1% of tankers travelling through the Gulf of Aden were hijacked – the number is now much lower.
Oil and gas companies are demanding a military subsidy to protect their profits at a time of public spending cutbacks.
The EU's anti–piracy operation has had Merchant Navy Liaison Officers from BP and Shell seconded to it. This means oil companies are helping determine exactly where European naval resources are deployed.
The Chamber of Shipping and Shell are lobbying the government for vessel protection detachments of military personnel to commercial ships. This would mean British naval officers acting as private security guards, while commercial vessels would be transformed into warships. Shell has actively lobbied for increased spending on warship construction at a time of existing cutbacks to military budgets.
In effect, private multinationals have used their powerful position to secure a hidden subsidy from the public purse, in a context of heavy austerity measures.
Download the report (pdf)