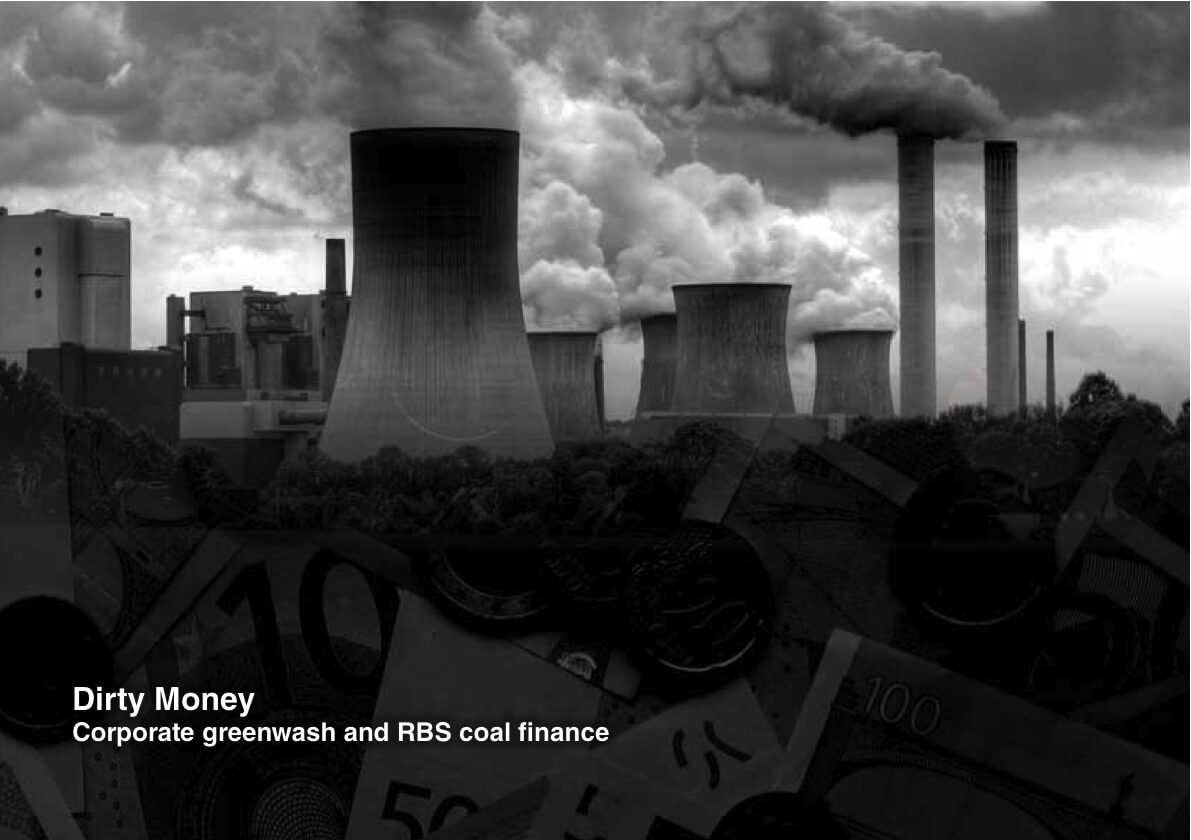 All over the world, diverse groups from community activists to schoolchildren, small businesses to faith-based networks, are starting to take action on climate change. Big business is following suit, but often with tactics that bring their integrity into question. Climate change is being used as to create a new kind of brand identity, without any of the fundamental changes needed to tackle the root causes of the problem itself – the use of fossil fuels.
Dirty Money – Corporate greenwash and RBS coal finance takes the case of the Royal Bank of Scotland, an international bank with interests across the fossil fuel sector that is promoting itself as a genuine actor in climate change efforts. RBS is the UK high street bank that has been most heavily involved in financing the hydrocarbon industry. In 2011 it  was sponsoring Climate Week , a nation-wide event involving hundreds of organisations around the country taking action on climate change, with those actions being undermined by RBS' record of fossil fuel finance.
In the years from 2008 to 2010 inclusive, RBS was involved in providing finance worth almost €8 billion to companies listed in the world's 20 biggest operators of coal mines and generators of coal-based electricity.
Later in the year, it was announced the RBS/Climate Week partnership was not going to be renewed in 2012. Read an article in the Guardian about it here.
Download the report (pdf) or read online below.
Watch a short video of the report:

View an online presentation of the report: