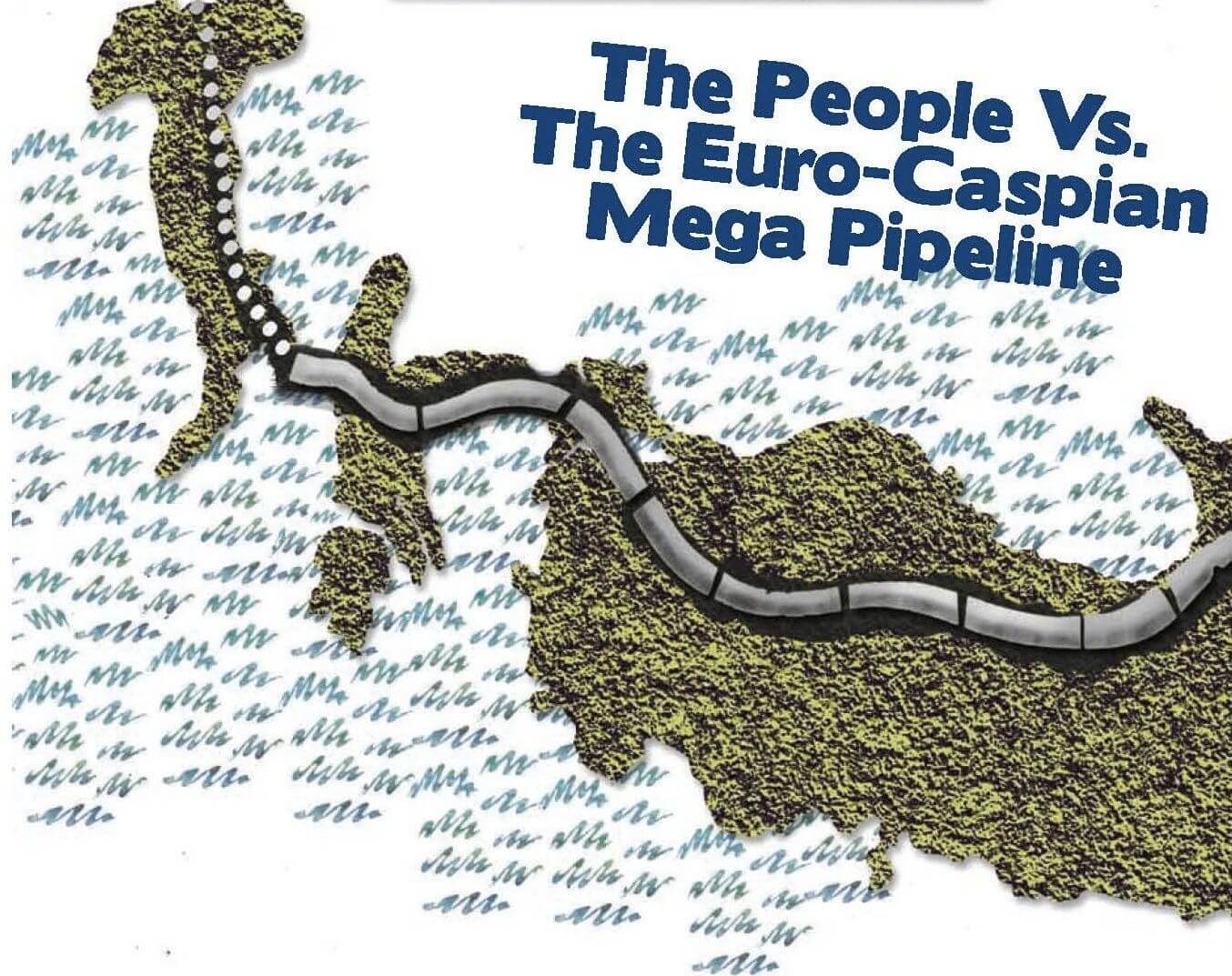 In this illustrated leaflet we follow the route of the Euro-Caspian Mega Pipeline – meeting people who are talking out against the pipeline and the impact it will have on their lives.
The leaflet joins the dots between climate change, human rights abuses and fuel poverty. It talks about the impacts of the pipeline in countries of consumption, transit and extraction
It outlines how the Euro-Caspian Mega Pipeline will lock us into an inequitable energy system and stop us making the transition to the clean, community controlled energy we need.
The leaflet explains how UK's dash for gas means it is befriending the autocrat Ilham Aliyev instead of supporting the Azeri people. The UK government is heavily lobbied by groups closely associated with the Aliyev regime – like The European Azerbaijan Society (TEAS).
The leaflet can be downloaded here  or viewed online below.