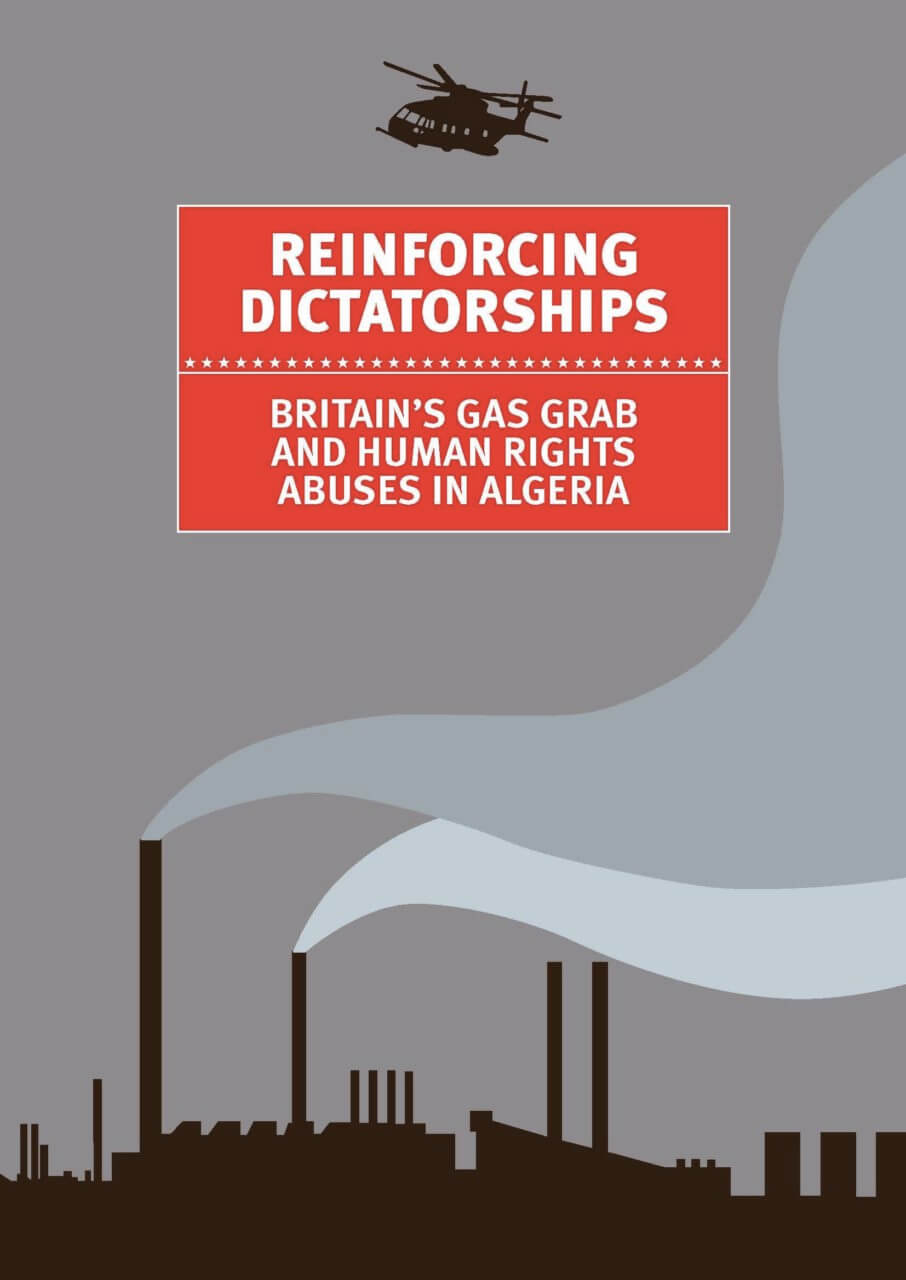 Download the report or browse online below.
BP signed its first joint venture in Algeria in 1995, only three years after the military coup that cancelled the first multi-party legislative elections in Algeria since independence from French colonial rule. The contract was signed while a brutal civil war was raging, with systematic violence from both the state and Islamist fundamentalists.
This signature has framed both the British government's and BP's engagement with Algeria over the past 20 years. It continues to shape the current context of torture and impunity, repression and corruption. Their eagerness to break into Algeria in the 1990s, despite the violent crackdown being enacted by the state, indicates the priorities of the British establishment. The UK favoured its own economic interests and acquiesced to the Algerian regime's 'Dirty War' of the 1990s. The same approach has continued ever since.
UK foreign policy aims to lock North African natural gas into the European and British grids and is heavily influenced by arms and fossil fuel interests. As a result, the Conservative government has courted the Algerian regime and supported arms sales between British companies and Algeria as well as encouraging an expanded role for BP. This comes despite the regime's dismal human rights record and intense repression of democratic movements in recent years.
Today, Algeria is ruled by an ageing regime and a frail president, clinging on to power and lashing out at those demanding democracy and challenging corruption. Yet BP and the British government continue to ignore social movements and civil society, instead working with the intelligence agencies, training Special Forces and strengthening military cooperation.
Despite its strategic importance and growing relations with Britain, Algeria is barely mentioned in the British media, due to a colonial perspective where the country is seen as the special reserve of France. However, last year, Algeria received international media attention due to the tragic In Amenas hostage crisis that targeted a BP-run gas plant. The attack in south-eastern Algeria in January 2013 resulted in the death of 39 foreign hostages (including six Britons and one UK resident) and the killing of 32 terrorists.
This report argues that British and EU External Energy Policies are reinforcing and strengthening a repressive and corrupt regime by prioritising corporate fossil fuel interests and a locking-in of Algerian gas over human rights and democracy.