Many UK universities support the fossil fuel industry both directly and indirectly through their research, their endowments and investments and their partnerships with companies like BP and Shell. We are campaigning to expose and sever these links – and we are asking for your help!
People & Planet and Platform are trying to collect as much information as possible about the links between oil and gas companies and our institutions. We're hoping to crowdsource a range of case studies detailing these partnerships, from those who know the institutions best – their students and staff! The findings will be compiled and published this autumn as part of the launch of the Fossil Free campaign.
To take part, fill out as many of the questions below as you have time and information for! DEADLINE: end of July.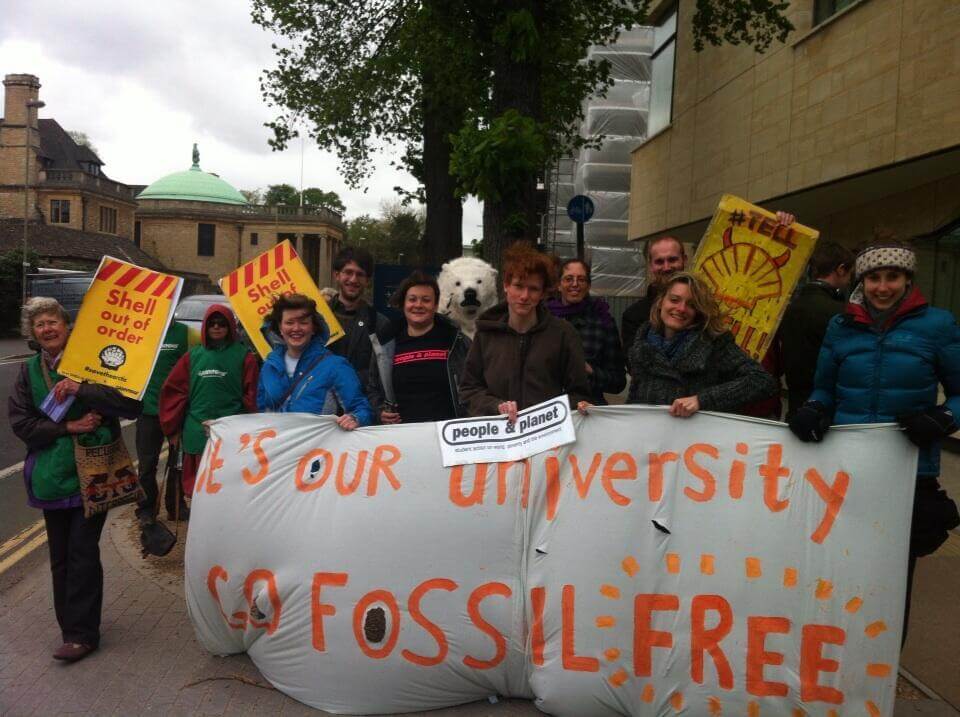 For background see: Degrees of Capture: Universities, the Oil Industry and Climate Change
Which companies do I research?
There are a large number of companies involved in fossil fuel extraction and transport. The most relevant large oil and gas companies, and some of the most common sponsors, to research are:
BP Shell Total Statoil Exxon BG Eni
Images
If you have any relevant images (e.g. a building with Shell's logo on campus, or of a protest against BP at a careers fair), we would love to include them! Please email [email protected]
FOIA requests
You can request information from universities as public authorities under the Freedom of Information Act 2000, for example: what companies a university has a certain kind of contract with, or what companies the university endowment is invested in.
Although universities are required to respond to requests for information within 21 working days, you can expect it to take several months to get the piece of information you're looking for. We will probably not be able to publish this information in our first report in September but we would love to publish updates as more information comes out!
For background on how to use the FOIA, see:
Top Tips
Search your university website for 'Freedom of Information' to find out how your university handles requests and publishes information. Most universities have a

[email protected]

contact person.
To avoid requests being turned down as too large to handle, make the request as specific as you can (e.g. instead of requesting information on sponsorship of events by 'fossil fuel companies', provide them with a list of companies you want to focus on).
If you have any questions about how to handle your FOIA process (e.g. if your request got rejected or no information of worth has come back and you're compiling a request for internal review) you can contact

[email protected]

or

[email protected]

for advice.