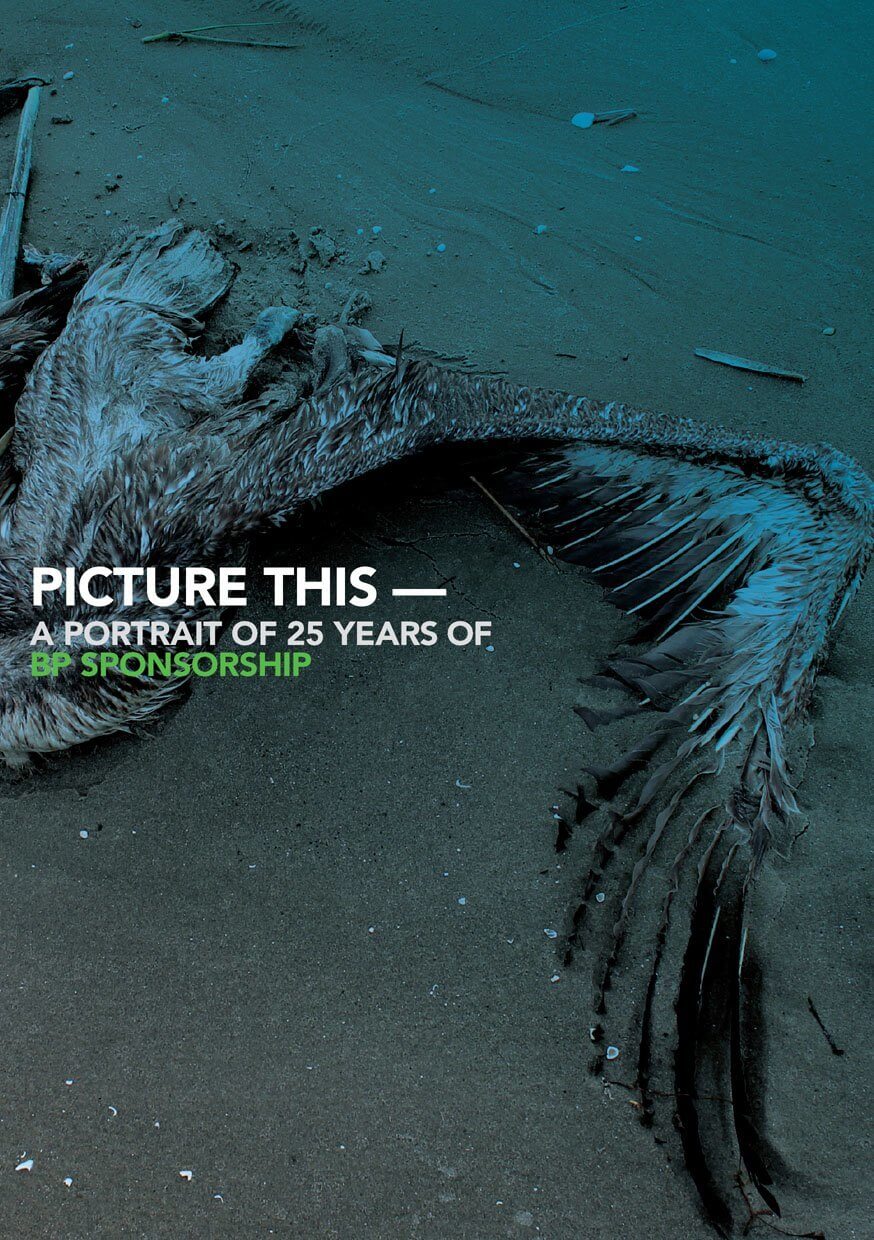 Download the report, or browse online below.
How bad does a company have to be before an arts organisation refuses to be associated with it or take its money? How much outcry does a sponsor's primary business have to provoke before a line is drawn? What kind of critique should send alarm signals up and down the corridors of the corporate sponsorship department of any BP-sponsored arts organisation?
As the National Portrait Gallery celebrates 25 years of BP sponsorship, we look back at the oil company's chequered history, the current ongoing impacts suffered by communities in the Gulf of Mexico, and look forward to how the cultural sector might respond to the challenge of moving beyond oil money, like it did in the past with tobacco sponsorship.
The report consists of:
an outline of 25 of BP's major environmental catastrophes, human rights violations, and backroom deals, one for each year since BP's first NPG sponsorship in 1989, to now.
an account of the impacts of just one of BP's appalling incidents, the year of the Deepwater Horizon catastrophe in 2010, and lays out exactly how the legacies are still being born today, day in, day out. The testimony and evidence gathered by Cherri Foytlin and Karen Savage, contributors to Bridge the Gulf is a shocking and on-going indictment of the company's activities.
an acute analysis on the role of art in society in relation to ethics and sponsorship. It is a thoughtful and powerful call for ethics by artist Raoul Martinez, himself three-times shortlisted for the Portrait Award, and a known critic of BP's involvement with the award. As artists, audiences, policy-makers, critics, where do we want the arts to go in relation to ethics and sponsorship for the sake of future generations?