Our new report reveals just how much money Jordanian electricity users will be contributing to Israeli budgets – if the proposed gas import deal goes ahead.
In September 2014, the Jordanian National Electric Power Company (NEPCO) signed an agreement with Noble Energy to import large quantities of gas from Israeli-controlled East Mediterranean waters. The proposed $15 billion deal would see NEPCO purchase 300 million cubic feet of gas per day over 15 years from the Leviathan field.
Published together with the Jordanian Coordination Committee Against Importing Gas from Israel, the report examines the economic reality of the deal.

Platform's new report models revenue flows and calculates the contribution that Jordanian electricity users will make to Israeli budgets.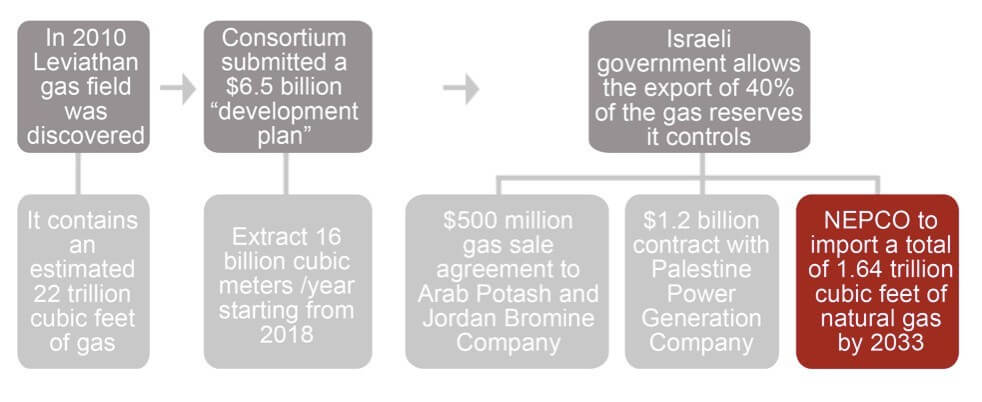 Out of the $15 billion total, Jordan will pay 56% to the Israeli state in royalties, windfall tax levy and corporation taxes. Over 15 years, $1.7 billion will cover drilling and operating costs, $4.9 billion will go to the companies that own Leviathan and $8.4 billion to the Israeli government. This last figure corresponds to an annual payment of $559 million. Of the amount that will go to the companies that own Leviathan, US-based Noble Energy will take $1.93 billion, and the three Israeli companies $2.93 billion.