This report reveals why UK must stop drilling new oil and gas fields in the North Sea in order to meet Paris climate commitments – and how the transition away from fossil fuels can create decent jobs and revive UK industry. 
Published by Platform, Oil Change International, and Friends of the Earth Scotland. Supported by Common Weal, Greener Jobs Alliance, and Global Witness.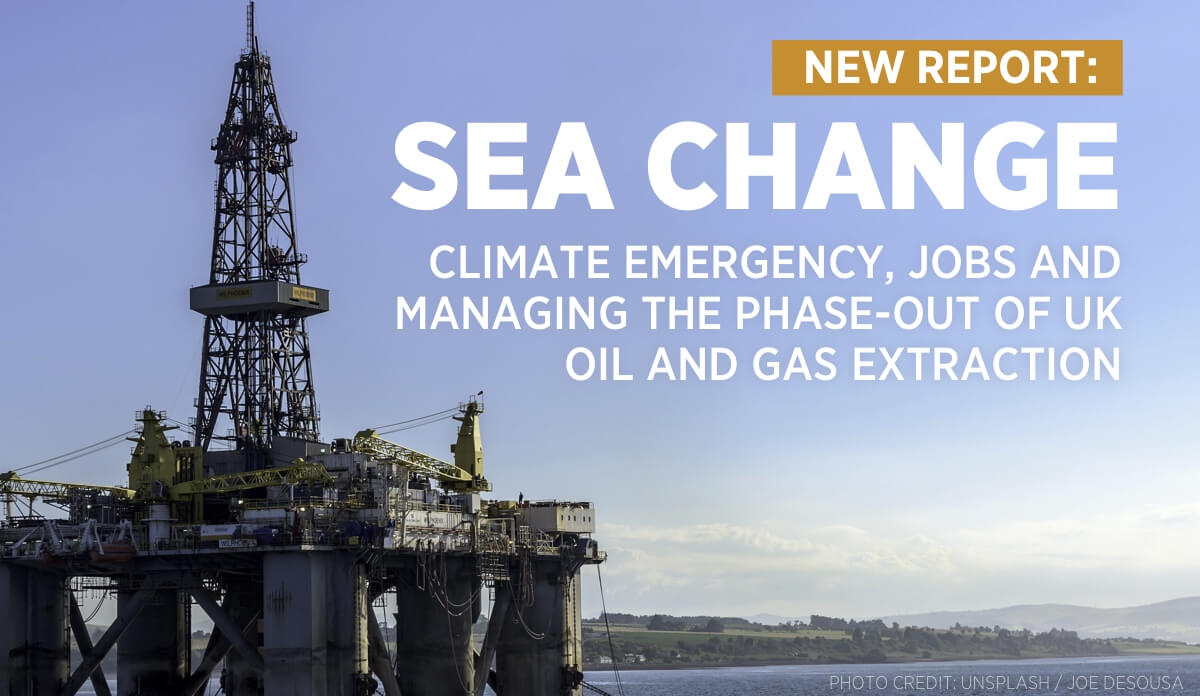 The UK's 5.5 billion barrels of oil and gas in already operating oil and gas fields will exceed the Paris climate goals – whereas industry and government aim to extract 20 billion barrels.
Recent subsidies to oil and gas extraction will add twice as much carbon to the atmosphere as the phase-out of coal power saves.
Given the right policies, job creation in clean industries will overtake the number of oil and gas workers affected more than threefold.
The authors call on the UK and Scottish governments to work with affected communities and trade unions on a Just Transition plan to create new decent jobs in clean industries, alongside a managed phase-out of oil and gas extraction.
Take action – sign our open letter.