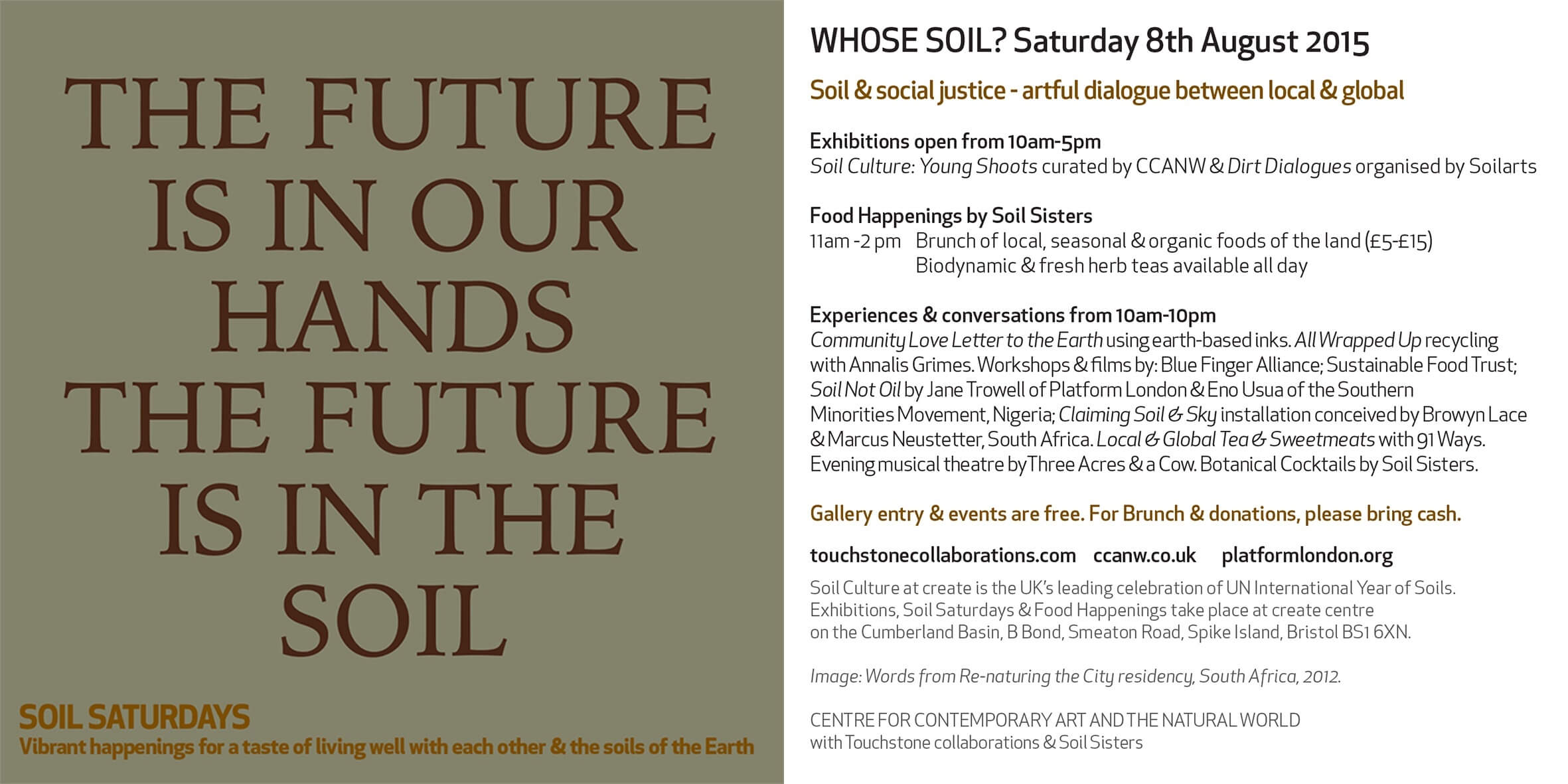 2015 is the 20th anniversary of the executions of Nigerian writer Ken Saro-Wiwa and 8 other Ogoni men. They were murdered by the Nigerian military government for protesting against Shell's devastation of their Niger Delta land, once the breadbasket of Africa. Action Saro-Wiwa is contributing to two events coming up in August to push for justice in the delta. This is part of our ongoing campaign to force Shell to act on over 60 years of unchecked pollution.
Saturday 8th August, 2-4pm
Soil Not Oil – soil, justice and hope in the oil-troubled Niger Delta
Create Centre, Bristol; free event, part of 'Whose Soil?', a Soil Saturday, 11 – til late.
A conversation between Eno Usua, a member of the Co-ordinating group of the Southern Minorities Movement and Jane Trowell of Platform on the legacies of oil extraction in the soils, waters, and air of the Niger Delta, and the ongoing demands for justice and rehabilitation.
We'll also talk about the role of the artist in protest, honouring the life, creativity and death of Ken Saro-Wiwa.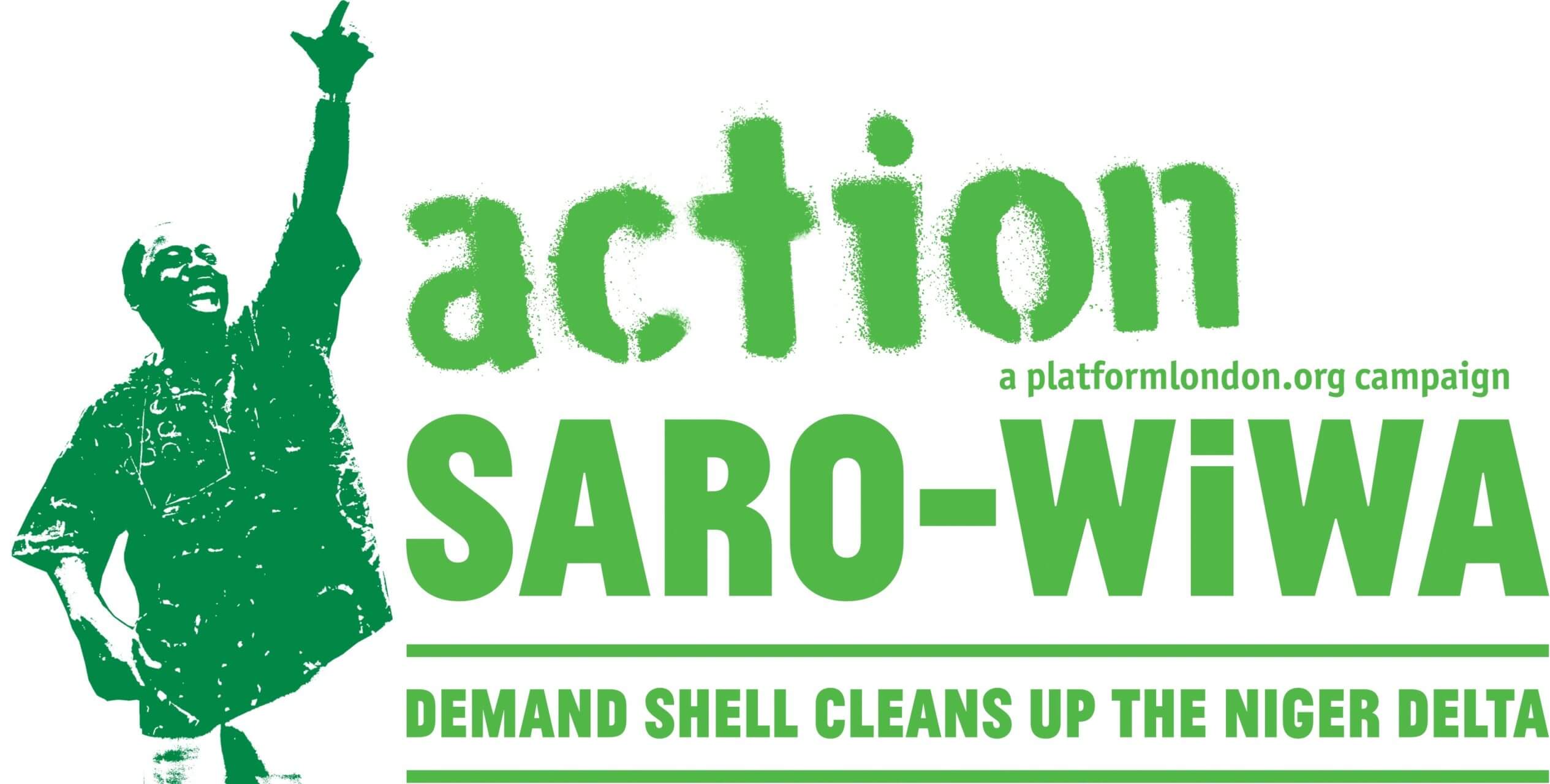 SAVE THIS DATE! More details to come.
Thursday 27th August, 3pm
Panel discussion with Wallace Heim, David Haley, Jane Trowell and participating artists on the meaning of resilience and restoration.
Manchester, Whitworth Art Gallery. Part of the 'Gaia: Resonant Visions' arts programme for the Society for Ecological Restoration's annual conference. Event in association with CIWEM.