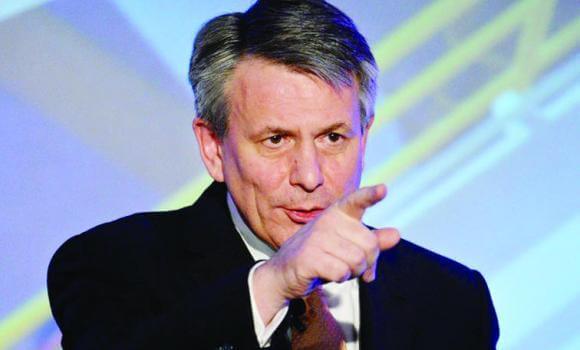 As the London Stock Exchange opened at 09.00 on Tuesday, 16th December, BP's shareprice was down to 365 pence. It was the bottom of a long slide from 448 pence on the 21st November and investors in the company looked concerned that BP was failing badly. Shares in BP have lost 25% of their value since the start of 2014, compared to Shell's falling only 12% over the same period.
Early in this recent slide, on 2nd December, rumours started circulating about possibility of Shell making a takeover bid for BP. The argument ran that BP is in a uniquely weak position with the financial impact of the Deepwater Horizon disaster still unresolved, coupled with the substantial threat to its assets in Russia, in particular because of its dependency on Rosneft. We have prevously laid out in detail the risk that is posed to BP shareholders by the company's Russian projects in our briefing, Russian Roulette, co-published with ShareAction and Greenpeace at the end of November.
Three days later, on 5th December, John Ficenec of The Telegraph wrote:
"BP looks like a sitting duck. The oil major has been drifting ever since the Gulf of Mexico disaster trashed its share price and its reputation. Its share price, at 425p, is still 35pc below the 650p level just before the deep sea oil rig blowout. BP's reputation in the US is still in tatters despite the company once again being allowed to bid on US exploration licenses from March this year."
He explained that Shell's interest in such a deal was influenced by its failures in the US Arctic – which we've highlighted in several reports:
"Shell management would also be keen on the deal as they are running out of other ideas. The Arctic exploration programme literally hit the rocks after the Kulluk rig ran aground in 2012 and couldn't be repaired. Shell decided to slash its spending on exploration in 2014 and it looks set to fall going into 2015 as well."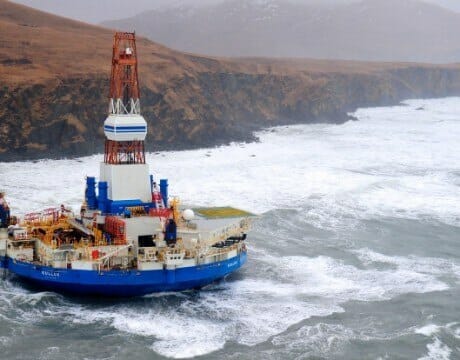 Following the first mention of the takeover possibility on Reuters, there have been pieces in The Independent, The Telegraph, Forbes, CNBC and royaldutchshellplc.com. Of course Shell and BP have denied the rumours. Most of the commentators have been playing down the likelihood of this taking place: citing the fact that the competition rules in the EU and the US would make such a merger especially difficult. Other writers have tried to trackdown the source of the rumour: some to Fadel Gheit at Oppenheimer Holdings Inc (a senior oil analyst with a long presence in the business media) and others to traders spreading the rumour in order to talk up the value of BP and Shell's share prices.
As Jim Armitage of The Independent wrote:
"Investors in oil companies have taken a pounding on the low oil price. This will be some hedge funds talking up the shares to make a quick buck," said one analyst, who asked not to be named. "This will be a bunch of traders in a chatroom somewhere," said another, referring to the private City internet chatrooms where traders discuss their investment ideas.
It is often the case that when the price of oil drops rapidly there's talk of mega-mergers and acquisitions. As Tim Worstall of Forbes wrote: "These sorts of mergers (or takeovers) aren't unusual in a commodity business like oil at a time of weak prices. Indeed, BP itself was created in its present form by a very well timed takeover of Amoco at a time of low crude prices…now might be the time to go drilling on the stock exchange rather than in the ground."
The possibility of Shell and BP merging has been discussed at several points in the two decades that Platform has been engaged in the oil world. During 1991/92 Shell was looking at taking over BP. In 1996 BP's board meeting in Berlin discussed another approach from Shell. In 2004/05 there was detailed planning, this time with BP having the upper hand due to Shell's 'Reserves Scandal' in March 2004. Then in October 2010, following the loss of 40% of BP's sharevalue during the Deepwater Horizon disaster, Shell considered making a pitch.
The discussions in 2004 were described by John Browne, then CEO of BP, in his memoir 'Beyond Business':
"3 June 2004: I attended a private off-the-record discussion between a small group of international business people and politicians at a hotel on the shores of Lake Como in Italy. Keen observers might have spotted two figures strolling beside the lake in the sun one morning after coffee. Shell CEO Jeroen van der Veer and I had taken the opportnity not just to enjoy the splendid scenery but to talk about the future.
Initially we were both cagey. However, as we opened up and the conversation progressed, we both recognised there might be some merit in exploring the possibility of merging. We both agreed that we should "deeply consider" the possibility of a merger. I returned to London and got a BP team to start looking at how a merger might take place.
There was widespread talk about further consolidation in the industry. The media speculated on "the mother of all mergers". But people discounted this prospect because they thought the US competition authorities would never allow such a deal. What they did not know is that we had a plan to deal with this. The plan was to dispose of the whole of BP's downstream and marketing operation in one go"
The merger plan was finally halted on 21st September 2005, after 15 ½ months of consideration. Perhaps part of the failure of the plan was that in the middle of that period, on 23rd March 2005, Texas City Refinery near Houston exploded, killing 15 workers and injuring hundreds. It was a key element in BP's downstream business.
What's striking about this text above is that it gives a rare insight into a process that is almost undoubtedly taking place much of the time inside BP and Shell. It's a reasonable assumption that there is a team within Shell considering a merger with BP right now – though of course that does not mean that a merger will ever take place, or indeed that those discussions will ever see the light of day.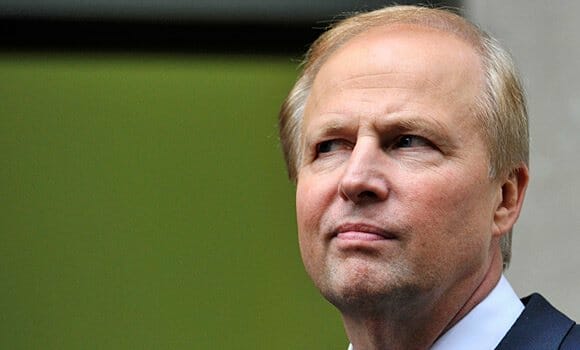 What are the possible impacts of such a move across the Carbon Web, and who are the characters involved in such a decision and its fall out? Here are some we've reflected on:
Bob Dudley, CEO of BP – like Jeroen van der Veer in the extract above – would need to be open to discussions with the CEO of Shell, Ben van Beurden. Normally directors of companies approached for mergers are extremely resistant, but Dudley has had a difficult four years since suddenly taking over from Tony Hayward in the wake of Deepwater Horizon. Furthermore, Dudley would personally be paid a huge bonus for carrying out a successful merger, as would other members of the BP Executive Team, such as Dr Brian Gilvary, Chief Financial Officer, and Rupert Bondy, the company's head lawyer.
However, Dudley needs to keep trying to make the company look attractive to its investors and hence on 10th December he announced that it would cut hundreds of jobs in BP in 2015. Dudley said: "We have already been working very hard over these past 18 months or so to right-size our organisation as a result of completing more than $43bn of divestments. We are clearly a more focused business now and, without diverting our attention from safety and reliability, our goal is to make BP even stronger and more competitive." The cuts "will be in the systems that support our operations and where BP has a significant corporate presence, so the US, the UK, Azerbaijan, Germany."
Deutsche Bank, Energy EMEA, M & A team. Any deal between Shell and BP would have to be guided by advisors from several of the investment banks. It is hard to say at present which teams in which banks would get the project, but all the members of the chosen teams would earn massive fees. It may be that these banks are currently helping feed the takeover rumour in the hope of drumming up business.
Simon Henry, Chief Financial Officer at Shell, would be at the heart of any merger deal. He will be looking to buy BP shares at the lowest possible price and will have been bouyed by the fact that they have plunged to their lowest level in 2 ½ years – at £3.65. In order to buyout its rival Shell would have to offer to pay a good percentage more than the actual value of the share at the time of purchase – analysts are recomending that Shell could buy BP are £5.00 per share. In order to generate this capital, Shell might need to reduce expenditure in other areas – for example in Arctic drilling. And Henry would need to balance the amount of money it can save from combining the two companies, with the potential future costs from Gulf of Mexico damages and lost earnings from Rosneft. He would have to sell the benefits of the merger to the asset managers in the banks, pension funds and insurance companies that hold the largest blocks of shares in BP – there are around 12 significant such institutional shareholders globally with most of the asset managers based in London or New York. Henry would sell the plan in The City and on Wall Street together with JJ Traynor, Shell Executive VP Investor Relations – who used to be the head of the Global Oil & Gas team at Deutsche Bank. (It's a small world!)
Marvin Odum, President of Shell Oil Company and Upstream America, is currently in the midst of the debate as to whether Shell should drill in the Chukcki Sea off the Arctic coast of Alaska in summer 2015. There's clearly divisions within the senior team at Shell as to the wisdom of pursuing Arctic oil exploration – given the expenditure to date of $6bn without the discovery of any viable crude, and the fact that other companies including Chevron, Total and Cairn have got cold feet over the profitability of Arctic oil. Those in Shell pushing for continued drilling argue that the company needs it in order to maintain its Reserves Replacement Ratio. If Shell were to drill on Wall Street and secure BP's reserves, this argument would collapse.
Gordon Birrell, BP Regional President Azerbaijan-Georgia-Turkey, based in Baku will be far away from the group in BP around Bob Dudley that will be discussing the possibility of the takeover, but that does not mean he's unaffected. The job cuts announced on 10th December are partly aimed at BP in Azerbaijan, and Birrell will need to oversee this process in 2015. Meanwhile relations with the Azeri government may become tricky, for BP is Azerbaijan's largest foreign investor and has a huge presence in the Azeri economy – the demise of BP could have massive political implications for Azerbaijan and the Aliyev regime.
Hesham Mekawi, Chairman of BP Egypt, announced on Monday 8th December that "BP is committed to unlock Egypt's oil and gas potential and gradually double its gas supply during this decade. This will be achieved by injecting more than $12 billion in the next five years". A closer look at this statement reveals that precisely the same initiative has been declared several times in the past few years, with little to show for it. However such grand statements sound good in the media and would certainly have been useful to Dudley and the BP press team as it tries to talk up the company – especially as the veracity of statements from oil provinces such as Egypt rarely get scrutinised by the business editors in London and New York.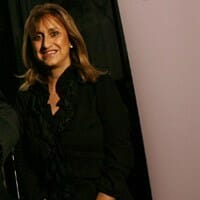 Des Violaris, Director of UK Arts & Culture at BP is currently focused on the negotiations that will take place in 2015 and 2016 on the renegotiating of the 'quartet' sponsorship deal with Tate, Royal Opera House, National Portrait Gallery and British Museum. If BP is taken over by Shell, then its brand – if not its assets – may disapear. Thus Violaris would cease to run a department and the likes of Rebecca Williams, Director of Development at Tate, will need to consider the sponsorship offer from another corporation – perhaps Shell? Or perhaps a suitor that is not from the oil sector?
Ultimately the decision to go ahead with a Shell take over of BP would be made by the full boards of both companies – 22 men and 6 women living in Netherlands, USA and UK. The key team would be the board of Shell, and they would need to consider the question posed by John Ficenec of The Telegraph:
Can Shell afford to buy BP? It looks like Shell is certainly close enough to make the deal doable. BP had 18.24bn shares in issue trading at 433.8p giving the company a market value of £79.1bn or ($125bn). The magic number for a deal would probably be around 500p, a 16pc premium to today's price, valuing BP at £91.2bn ($146bn).
The $146 bn price tag is larger that the GDP of 137 the world's nations – according to a list generated by the UN. If Shell brought out BP, then the average UK pension fund would have 30% of its portfolio in Shell shares – which highlights their dangerous reliance on oil giants. If we have been able here to flesh out some of the mechanisms, and internal impacts, of the process of a takeover – what we've not discussed are the implications of such a move for society and ecology at large.
Today the oil price dipped a further 5.6%.