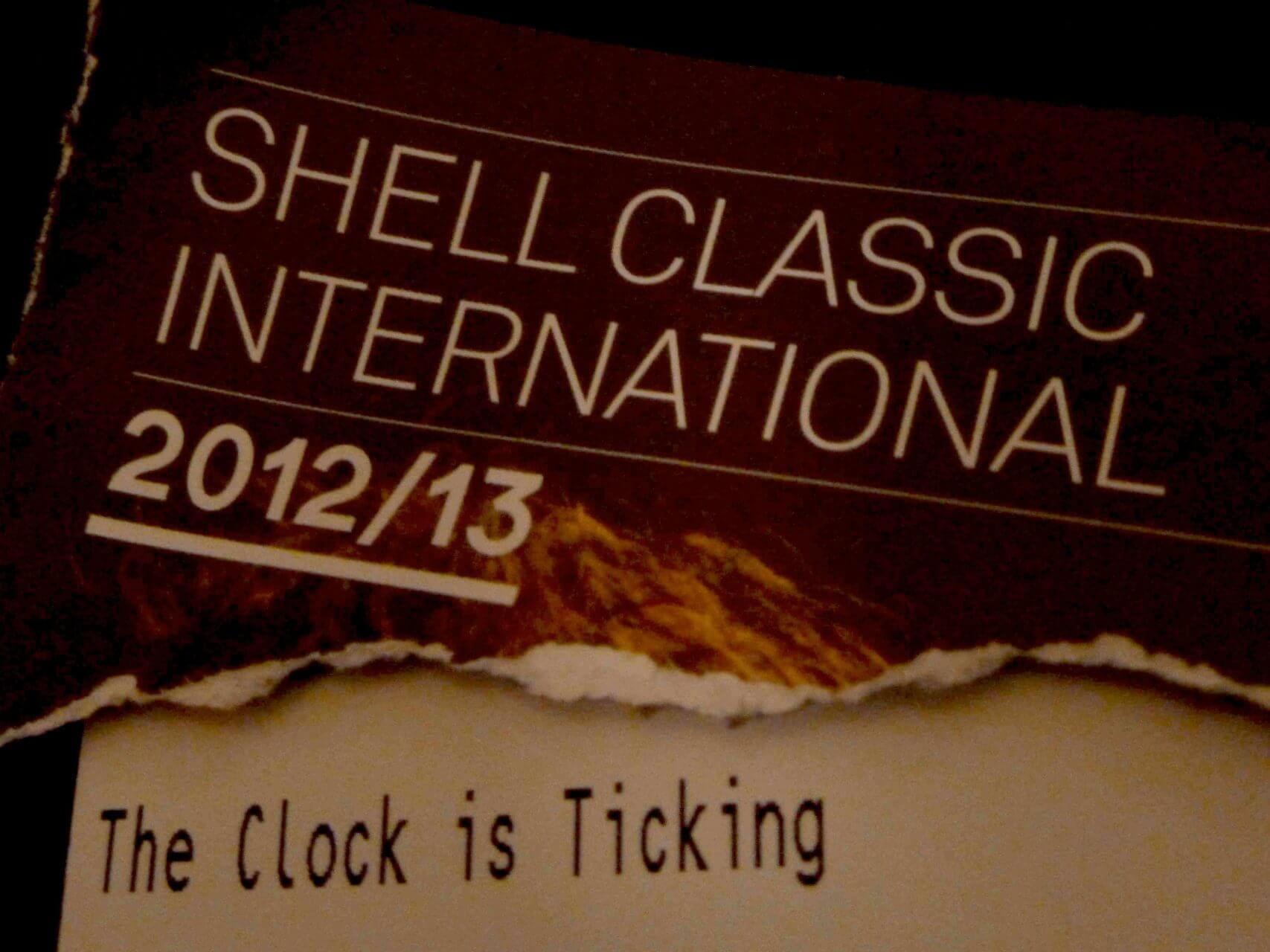 A guest post from musician Chris Garrard.
Tonight, the new season of the Shell Classic International concert series will open at the Southbank. The first piece of this first concert is Benajmin Britten's 'plea for peace', the Sinfonia da Requiem. The unpleasant irony is that Shell, the sponsor of these concerts, have now spent in excess of $65 million supporting Nigeria's military task force and also make regular one-off payments to other armed groups. From the Niger Delta to Canada's Tar Sands, Shell's acts of social and environmental injustice are well documented and need to be challenged. But does it matter if they sponsor an arts sector in need of funding?
On Monday, Jeremy Leggett described how at the Financial Times Global Energy Leaders' Summit, bosses from the oil industry had said that we are entering a new fossil fuel era, as long as they can overcome issues of 'social licence'. The Shell Classic International series has previously featured some of the biggest names in the classical music world, including the conductor Daniel Barenboim and the Simón Bolívar Orchestra, both of which are recognised as champions of social justice in Israel-Palestine and Venezuela respectively. By sponsoring the Southbank and giving their name, Shell is literally buying a 'social licence'. But Shell don't just need a 'social licence' to keep extracting oil – they need it to hide injustices.
In 2011, the Southbank gained only 5% of its approximately £42.5 million income from sponsorship and 54% came from the Arts Council, who are in turn, funded by the taxpayer. Shell is only one of several Southbank sponsors though. So, for a comparatively small price, Shell present themselves as a promoter of excellence in the arts. Meanwhile, the peoples of the Niger Delta and the Athabasca region of Canada pay too high a price for Shell's other, much more sizeable investments. Shell have even spent more on their failed attempts to drill in the Arctic – almost $5 billion to be exact.
Jude Kelly, the Southbank's Artistic Director, is responsible for a rich and diverse programme of events, often supporting innovative work and exploring complex issues through festivals such as Alchemy and Women of the World. We are privileged to have such a vibrant hub for so many art forms and genres in the UK. It is Jude Kelly though who welcomes us to a 'series of electrifying concerts' on the opening page of the Shell Classic International programme. But in 2008, she travelled to the Arctic, to Disko Bay in Greenland, to witness the impacts of climate change. Today, some 500km to the north, Shell hold a licence to explore for oil as the ice recedes. We should support Jude Kelly and encourage her to share her experiences of the Arctic with others at the Southbank, so that they collectively recognise the need to reject Shell and their sponsorship.
Our arts institutions should provide the space for confronting injustice, not concealing it – Shell's activities must not slip through the net. Today, an open letter to Alan Bishop, CEO of the Southbank, has been put together, urging him to bring to an end the Southbank Centre's relationship with Shell. It is an opportunity for composers, musicians, artists, dancers and others, to express their appreciation for the Southbank and their distaste for Shell. The names of established composers and artists already appear alongside those just emerging, and the list of supporters is growing. It's time to take away Shell's musical mask.
You can add your name to the open letter here: https://chn.ge/S4aVW2