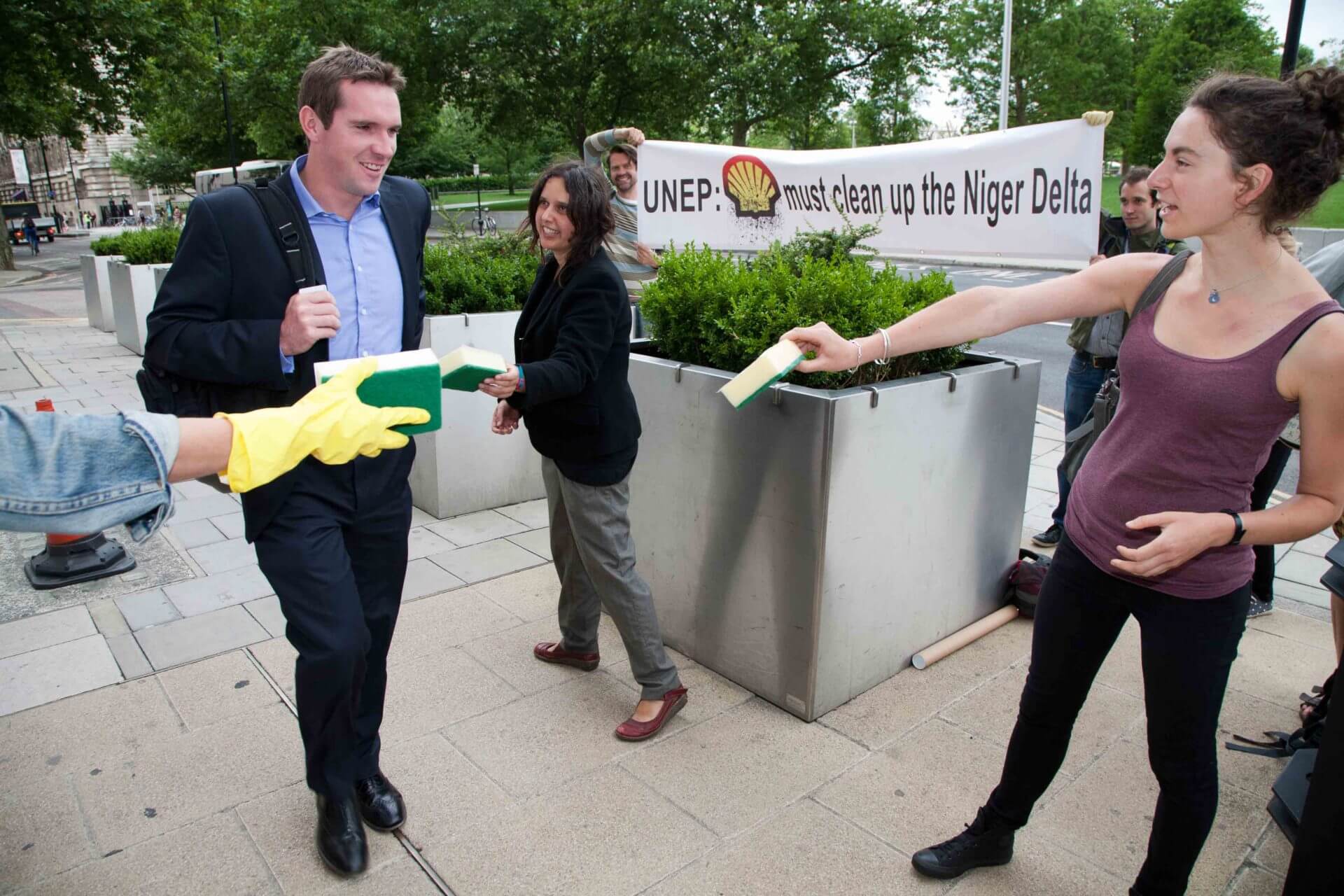 ** For Immediate Release **
Monday 5th August 2013
Activists handed out sponges to Shell employees on their way into work at the Shell centre in London this morning with "Shell – Clean up the Niger Delta" written on them. The protest took place on the second anniversary of the UNEP report that stated that Shell was responsible for decades of pollution in the Niger Delta and should pay an initial $1 billion to start cleaning up in the region.
The protest in London coincided with a protest in the Niger Delta on Friday 2nd of August, in which Ogoni people demanded a state of emergency over the extent of pollution in Ogoniland the impact it is having on communities, and for Shell to start paying for the clean up in accordance with the UNEP report.
Shell's new CEO Ben van Beurden has come under renewed pressure to start the clean up today with further protests in the Nigerian capital and the launch of an international, online campaign coordinated by Friends of the Earth International targeting Shell.
Sarah Shoraka, the oil and human rights campaigner at Platform said:
The UNEP report confirmed that Shell is responsible for decades of devastating pollution in the Niger Delta, but two years down the line there is still no sign of them putting the money on the table to clear up the appalling mess that they have made. While Shell makes billions in profits from exploiting oil from the Niger Delta, the Ogoni people are suffering the consequences of decades of poisoned air, earth and water.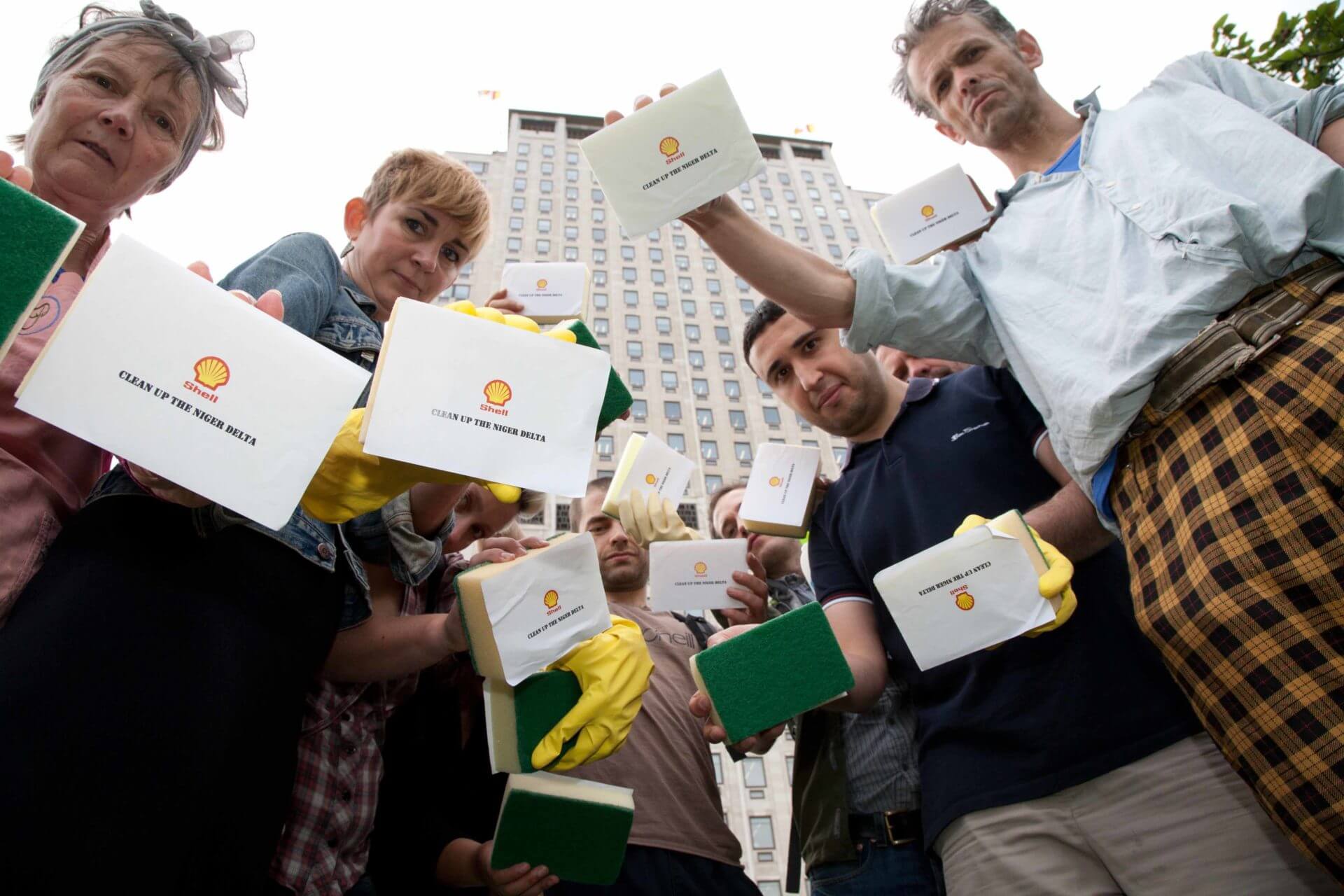 For more information/comment [email protected],
Print quality photos are available on request. Photos copyright 2013 Martin Le Santo-Smith
*** ENDS ***
Notes
The UNEP report: https://www.unep.org/disastersandconflicts/CountryOperations/Nigeria/EnvironmentalAssessmentofOgonilandreport/tabid/54419/Default.aspx
Protests in the Niger Delta last week: https://www.peoplescentre.org/index.php/84-home/101-ogoni-environment-the-demand-for-a-state-of-emergency
Platform's work on Nigeria, oil and human rights https://platformlondon.org/oil-the-arts/fuelling-conflict/
International, online campaign coordinated by Friends of the Earth International https://www.foei.org/en/what-we-do/land-grabbing/latest-news/shell-clean-up-your-mess-in-ogoniland