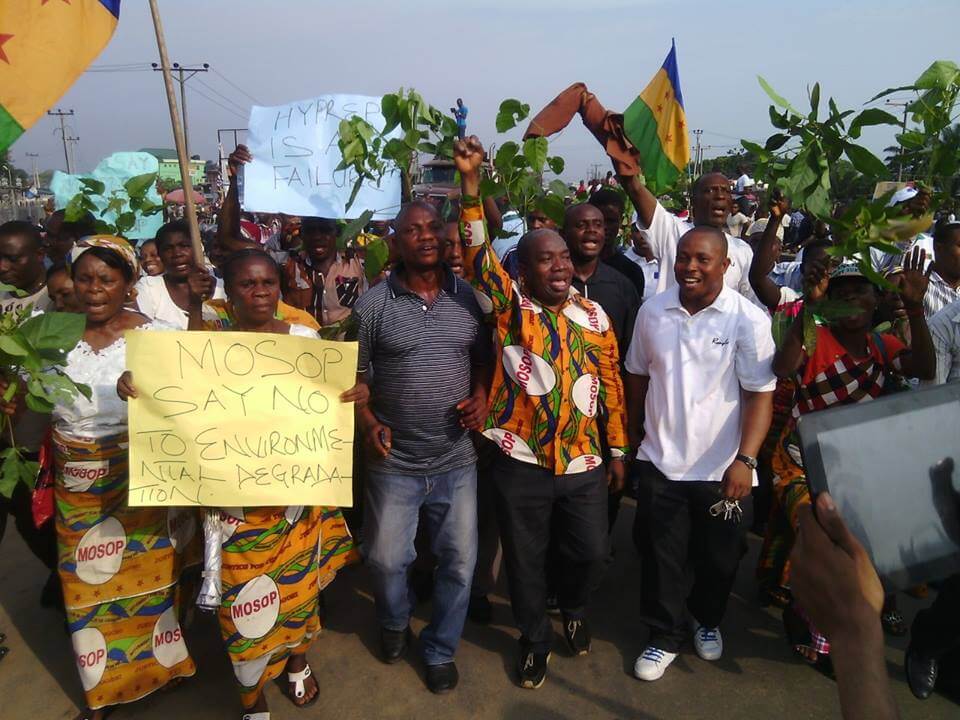 [emailpetition id="2″ width="100%"]
The Niger Delta is one of the most polluted places on earth, laid to waste by an oil industry that does not respect people or the environment. It wasn't always that way. Before Shell first discovered oil in Nigeria in 1956, it was a globally important wetland habitat with rich biodiversity, providing livelihoods for people for centuries.
A UNEP report has found that the pollution of water bodies in Ogoniland — one area of the Niger Delta — by Shell is widespread. Some drinking water has carcinogens such as benzene up to 900 times above World Health Organization standards. This helps explains why life expectancy in the Niger Delta is only 45 years.
Shell has been polluting the Niger Delta for over 50 years, but we now have an opportunity to steer it in a different direction. Shell got a new CEO, Ben van Beurden, in January. This represents an important opportunity for Shell to take a new path and clean up its legacy of pollution.
Most people in the Niger Delta cannot even remember a time before their homeland was devastated. Experts have said that $1 billion should be spent on an initial 5 year clean-up operation in Ogoniland but, so far, Shell has not paid out a penny. That's why we're doing this petiton to show Ben van Beurden how many people want the company to take action.
It's a good time for Shell to act. Just twelve working days after taking up his post as new CEO of Shell, Ben van Beurden issued a surprise profit warning: "Our 2013 performance was not what I expect from Shell". Security problems in Nigeria were cited as partly to blame. If van Beurden really wants to turn things around, then Shell needs to re-think its strategy on Nigeria.
Shell has contributed to the violence in the Delta and has set itself at odds from the communities where it extracts oil. It's time for a return to clean water, peace and justice.
Dissent against Shell's presence in the Niger Delta has a long history. In 1995, the Ogoni 9 — including the inspirational activist and writer, Ken Saro-Wiwa — were executed by the military government in Nigeria for campaigning against Shell's destruction of their homeland.
Shell was forced to stop oil extraction in Ogoni in 1993, when Ken Saro-Wiwa mobilised 300,000 people to demand environmental and social justice. Shell's response was to assist the Nigerian military in razing 27 villages, killing over 2000 people. Now, as we approach the 20th anniversary of the executions, the Ogoni people are rising up again, planning a series of peaceful direct actions targeting the oil industry. In December, there were mass protests culminating in the blockade of an oil refinery in Port Harcourt.
Will you join us to support the Ogoni people by standing in solidarity with them? The first step is to sign this petition telling Ben van Beurden to take responsibility for Shell's legacy of devastation in the Niger Delta. We will be in touch soon to share the next steps in this campaign and how you can help win justice in the Niger Delta
[signaturelist id="2″]