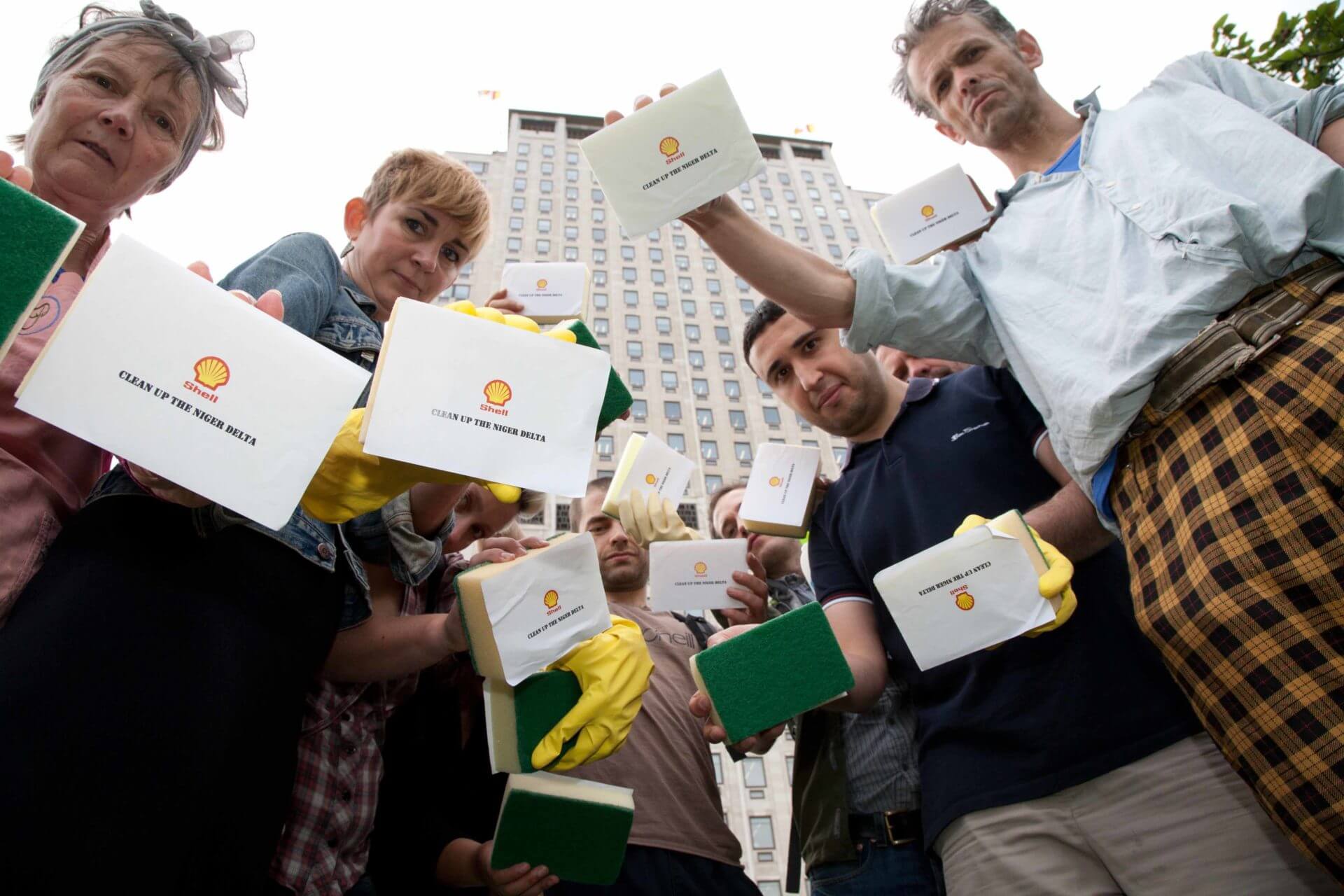 It's 8.30am and we are outside the Shell Centre doorstepping staff on their way into work. Another day, another Shell protest. The difference today is we are handing out sponges with a message on the back: "clean up the Niger Delta." Some of the staff smile nervously as they approach us and some of them even take the sponges. We try to imagine the conversations happening inside Shell Towers.
Exactly 2 years ago, the UN released a damning report confirming the extent of oil pollution in one region of the Niger Delta where Shell  exploited oil for decades – Ogoniland. The report said that the clean up would take at least 30 years and $1 billion of start up finance. But, since then, no money has been pledged and the only sign of the clean up is some signs telling locals that the area is contaminated; like they don't know that already.
Today's protest was to remind Shell of their responsibility to clean up the region and to stand in solidarity with those resisting Shell in the Niger Delta. Last Friday, protests took place in Ogoniland and today more protests are planned in the Nigerian capital. Friends of the Earth International have also launched an international, online campaign today targeting Shell.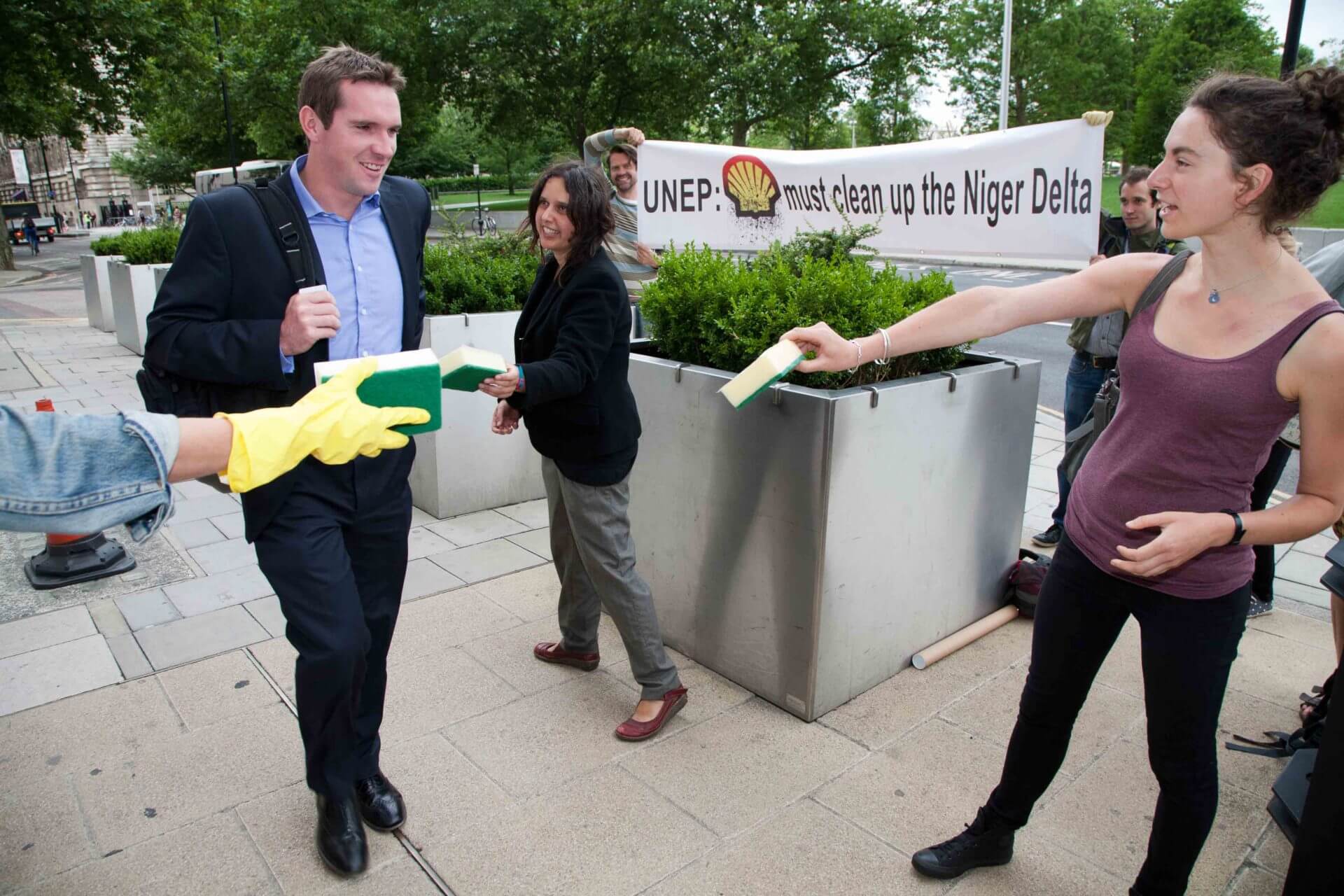 One of Shell's employees told us that the pollution is mainly down to oil theft. This is a message that we hear again and again from Shell but it is a red herring as the company is required to clean up all spills regardless of the cause. Shell manages all the data recoding the cause of spills even though they have a vested interest as they are not liable for compensation in cases of theft. It seems like fresh doubt has been cast over Shell's efforts to blame locals for the mess. A few weeks ago, Shell's contractors were arrested on suspicion of oil theft. Last week, a special adviser to the President on Niger Delta Affairs, Mr. Kingsley Kuku, said the incidents crude oil theft should be blamed on the multi-national oil companies, saying, only operatives within the sector have the technical know-how to do this on such a scale.
Time and excuses are running out for Shell. 2015 marks the 20th anniversary of Ken Saro-Wiwa's death. Shell's efforts to draw a line under the tragedy will fail unless significant efforts are made to right their wrongs in Ken's home region of Ogoniland. Ben van Beurden Shell's new CEO has the opportunity to take a different approach. The world will be watching.