Last week, I wrote about Shell's dubious 'historic' achievement in commencing the first drill hole off the coast of Alaska in the past two decades. Later the same day, Shell announced that it had to stop drilling due to ice approaching the drillship. Now, they've had to cancel this year's drilling altogether.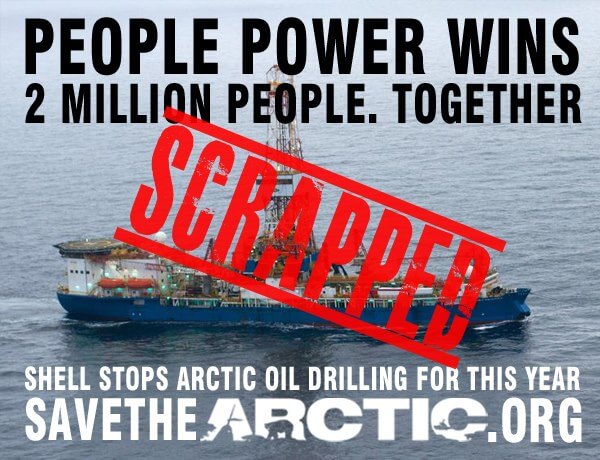 A company update for investors further details that
during a final test, the containment dome aboard the Arctic Challenger barge was damaged.
That is, there has been a problem with the crucial piece of safety equipment that would be needed to stop a leak should a well blow-out occur, and that the US Deparment of Interior required Shell to develop and test before drilling. It is unclear whether the test being referred to is the same one as the two-hour operation that Shell had brought the DoI officials to. Either way, the mishap confirms how extremely unprepared Shell are to drill in Arctic conditions. And although the main drilling programme will not go ahead this year, the investor update states that "top hole drilling" will continue in the Beaufort Sea. Let's keep our eyes peeled for what Shell does next.