Today a delegation of Argentinian officials and businesses is in London to talk about fracking investments. Argentina Solidarity Campaign, Reclaim the Power, and Fossil Free London are coming together to protest the expansion of fracking in Argentina and the role of the UK Government and British companies in this venture.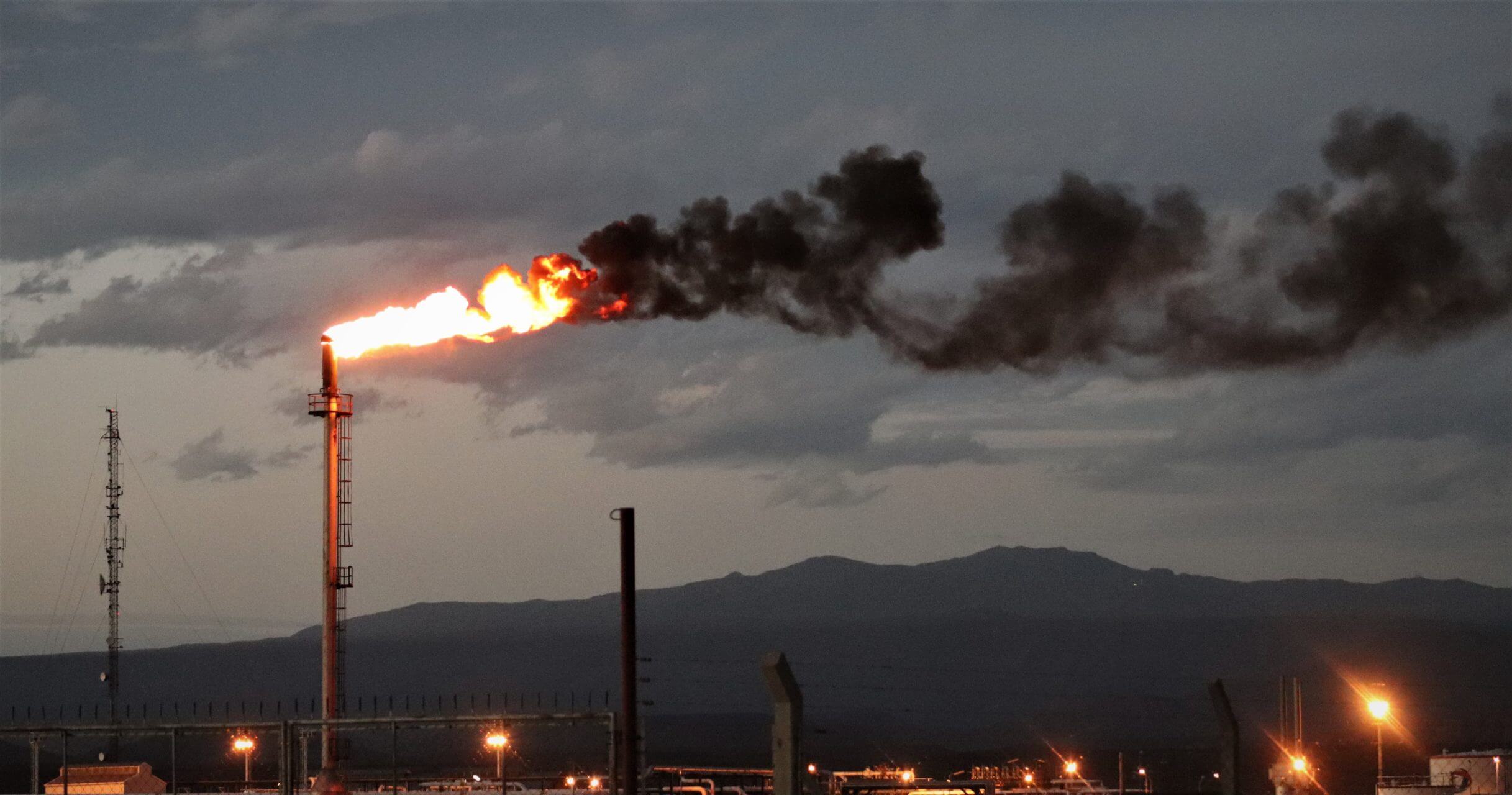 From Lancashire to Sussex communities in the UK are already fighting the menace of fracking. Experiences from across the world have demonstrated that fracking causes earthquakes and pollution, in addition to consuming high volumes of water. While some companies push for fracking in the UK, Big Oil companies like BP and Shell prefer not to frack near home – "to avoid the wrong kind of attention", in the words of BP's CEO Bob Dudley. Instead, they are trying to exploit one of the world's biggest shale gas reserves, Vaca Muerta, in Argentinian Patagonia.
Fracking in Patagonia is a blatant expression of the extractivist model that is dominant across Latin America. As the frontier of extraction expands to new areas in search for more fossil fuels and minerals, and new, hazardous techniques are implemented, the extractive industries generate more environmental damage, health problems for local inhabitants, and the demise of other regional economies. On many occasions extractive projects overlap with ancestral indigenous land, leading to violent repression of protest. The provincial government of Neuquen has promised to deploy 400 militarised police to protect fracking operations. Profits are collected by foreign investors, and what is left behind is irreversible damage.
In response, indigenous and farming communities in north Patagonia like the municipality of Vista Alegre and the Mapuche community Campo Maripe are organising to stop fracking in their land. Their resistance to fracking highlights the threat to local ecosystems and livelihoods, and upholds indigenous land rights and the defense of human and non-human life.
The UK government has announced a taxpayer-backed credit line of £1bn for business in Argentina and invited BP and Shell among others to bid. This is what the business leaders and officials from Argentina and the UK are discussing in London today.
We are gathered in solidarity with Patagonian communities who are fighting fracking on their land.
We are gathered to say NO to UK companies fracking in Patagonia and NO to UK government financing this exploitation.
We say together, in Argentina and in the UK: No to fracking!  No al fracking!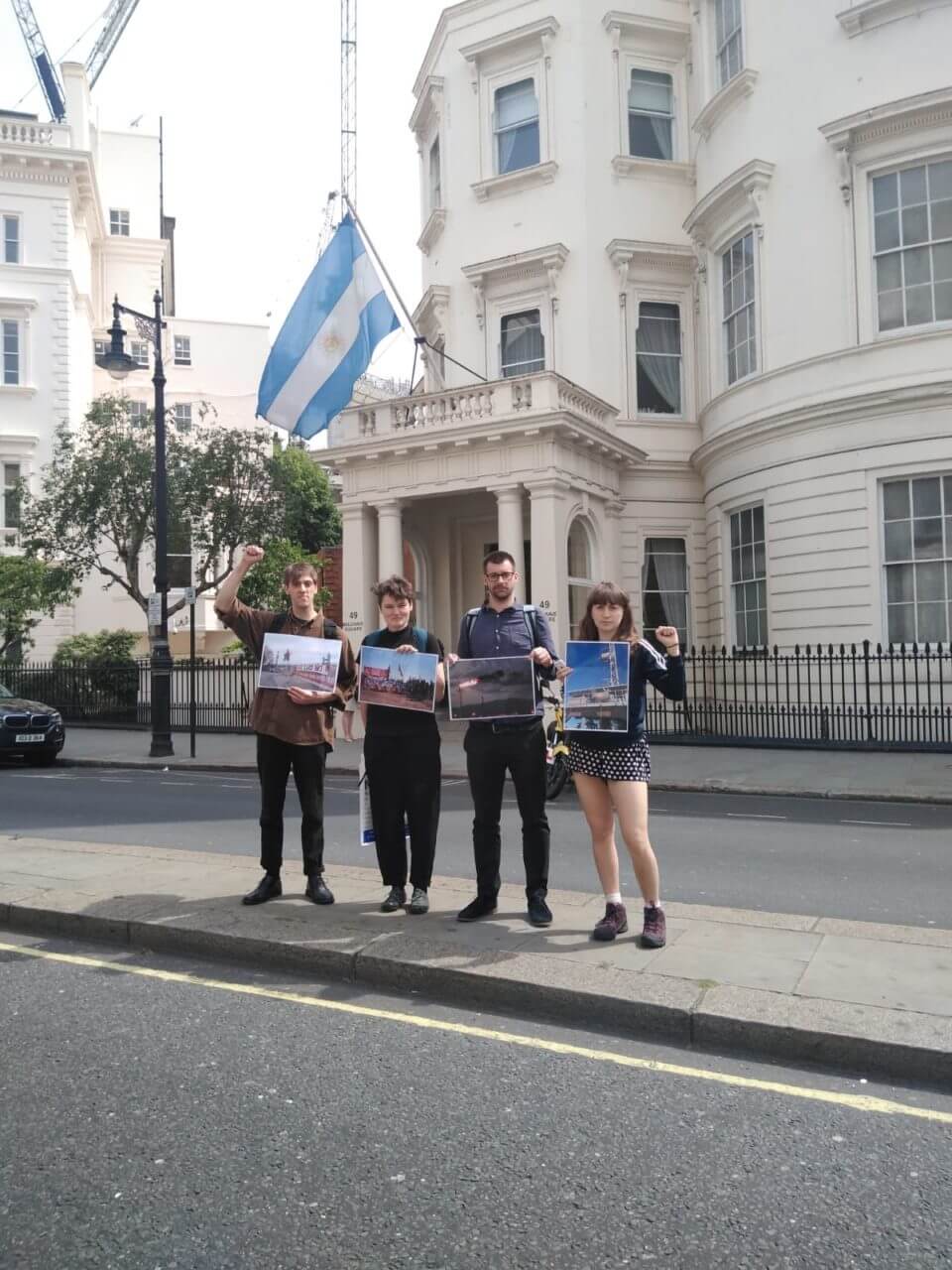 Argentina Solidarity Campaign
Reclaim the Power
Fossil Free London
Platform
22 May 2019