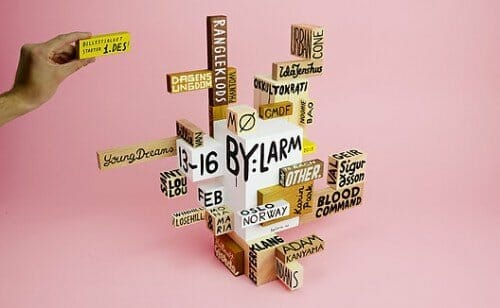 Ragnhild Freng Dale reports on an important development in anti-oil sponsorship campaigning in Norway.
October 2013 marked an important milestone for the Norwegian artists fighting the oil sponsorship of the arts in their country: Statoil ended their longstanding Bylarm-sponsorship for pop and rock music.
Stretching six years back in time, Statoil and ByLarm have collaborated on a competition during the yearly Bylarm festival for rock and pop music, where a jury decided on a winner amongst those who performed at the festival. The artist, or winning group, received 1 million NOK (more than £100,000) to tour internationally and promote their name. In the past, artists such as Jarle Bendiksen, Ingrid Olava and Mathias Eick have won what Bylarm has called the "mother of all sponsorship deals". Others have not wanted to be associated with Statoil: Whitest Boy Alive, Ungdomskulen and Kråkesølv have all said no to nominations. Some of these said no because of an ethical and environmental concern, and the link to Statoil caused a split in the band Team Me, where Synne Pedersen Knudsen left after the group decided to run for the competition.
According to Statoil's own press release, they ended the sponsorship in order to invest more of their money on sponsoring sports, as well as math and science education. Yet the company is maintaining their sponsorship of classical music and cultural festivals, which suggests that the heart of the matter is the opposition and controversy that has been growing around their sponsorship of the music industry in Norway. Stopp oljesponsing av norsk kulturliv, inspired by Liberate Tate, Platform and others in the UK, has been writing and debating the issue hotly in public this year. The group also acquired one of the contracts for the so-called Bylarm-Statoil "scholarship", which reveals that the artists signing it had to enter the agreement with a "positive attitude" and ask permission from Statoil before making any changes to "genre, concept and style". In other words, this was far from a free gift despite pretending to be so, and came with several strings attached that could directly limit artistic freedom.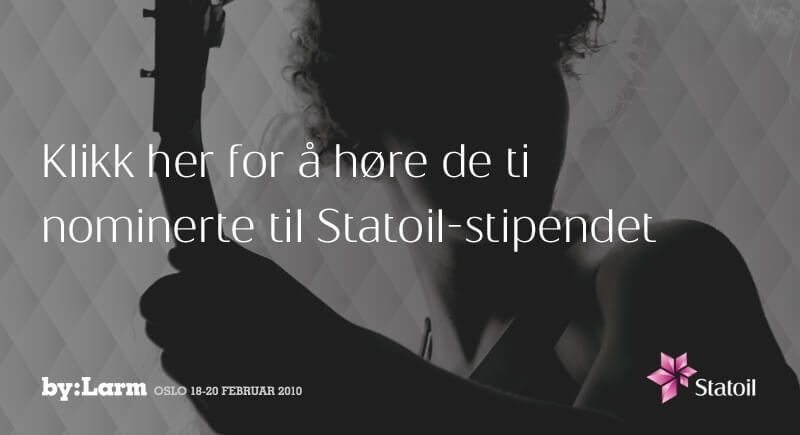 The scholarship was part of Statoils sponsorship programme called "Heroes of Tomorrow", where the company searches out the best "young talents" to support their work and make them figureheads for the company – thereby strengthening the perceived dependency-relationship between Statoil and the cultural industry. As cultural commentator Ramnefjell wrote in Dagbladet, it is likely that Statoil had not expected this level of controversy, and that their move away from rock and pop reflects this particular sponsorship deal has been a "bad investment".
Norwegian musicians now have one ethical dilemma less to deal with when participating in cultural life in Norway, and it is the hope of the group behind Stopp oljesponsing that Bylarm will find a better partner that is not tainted with dirty oil. It is possible to run festivals without oil sponsorship, as especially the well-renowned Øyafestivalen has shown over many years now. Statoil's withdrawal from one area of the cultural industry is a sign that oil is becoming a controversial bedfellow, and has a much less secure place in Norway's cultural life than before.