Press release: Tate loses in court over BP secrets as oil co. renews other cultural sponsorships 
Information Tribunal rules Tate must reveal BP sponsorship fees for 2007-2011 in a legal victory for campaigners.
Artists and campaigners promise fresh wave of discontent as British Museum, National Portrait Gallery, Royal Opera House, and Royal Shakespeare Company sign new five-year sponsorship deals with BP.
Tate refused to publish sponsorship fees despite ending its deal with BP. Tate representative argued in court that commercial confidentiality bound them to keep sponsorship details secret "in perpetuity"
Contact: Anna Galkina / [email protected] / @PlatformLondon
Tate will be forced to disclose recent BP sponsorship figures, by an Information Tribunal verdict following a case launched by Platform and Request Initiative.
At the same time, yesterday BP announced that it would be signing new five-year sponsorship deals with four other cultural institutions. According to the announcement, BP will now pay an average of £375,000 a year to its sponsored cultural institutions, a quarter less than in its previous major deal.[1]
Platform campaigner Anna Galkina said,
"Oil branding of art is a threat to our galleries and our climate. Tate has tried to hide how embarrassingly low BP sponsorship fees were. We're delighted that the Information Tribunal ruled against Tate's secrecy. And now BP is signing an even cheaper deal with the other institutions. This is a rip-off. BP's pocket change buys it legitimacy and access to invaluable advertising space. Sponsorship masks BP's role in destroying indigenous lands, arming dictatorships, and wrecking our climate. These deals cannot be allowed to go on for another five years, that's why art interventions and protests will go on."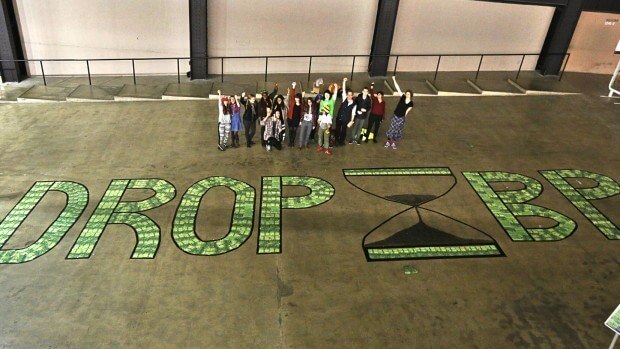 In 2015, Tate was forced to reveal that BP fees accounted for under 0.5% of Tate's budget between 1990-2006 (£150,000-£330,000 a year).[2]  In the current case, Tate was refusing to disclose the figures for 2007 to 2011 and citing "commercial confidentiality", despite the fact that these figures are now also historic.[3] London arts group Platform, represented by law firm Leigh Day and Monckton Chambers, and supported by information rights group Request Initiative, took forward the appeal.
The barrister for the campaigners, Julianne Morrison, argued at the Information Tribunal:
"Tate decided to go ahead with BP's sponsorship despite a major incident in Texas that killed 15 of BP's workers, and despite the Deepwater Horizon disaster in 2010. Why did Tate renew the sponsorship? Was it right to do so? The public has a right to know the facts."
The Information Commissioner, who previously supported Tate in its refusal to disclose BP sponsorship fees for 2007-2011, U-turned on his position during the hearing. The Tribunal's verdict gives Tate 35 days to disclose the information and states:
"There was no positive evidence that any of the [commercial] consequences [of disclosure] feared by the Tate had either come to pass or been threatened."
Recently released internal emails from three of the four large BP-sponsored cultural institutions show how as a sponsor BP interfered in the running of its sponsored museums. The revelations, published in a report by the Art Not Oil coalition,[4] include BP hosting security briefings about protest for senior museum staff, and being given curatorial influence over displays and events.
Lord Browne, who worked in BP for most of his career and was CEO of the company for 12 years, is Tate's Chair of Trustees. His term as a Trustee is due to end in 2017.
Brendan Montague, the director of Request Initiative, made the original request and was a witness at the tribunal. He said: "Artists and activists have long argued that Tate is putting BP's interests above those of the taxpayer and visitor. The years Tate spent obstructing this request on BP's behalf provides another point of evidence that they are right. 
"The Tribunal judgement is a hair's breadth from concluding that Tate's arguments were little more than an elaborate fiction. The Information Commissioner must take a more proactive approach to ensure the public's right to such information is upheld, and without years of delay."
Notes
[1] https://www.bbc.co.uk/news/entertainment-arts-36916283
[2] https://platformlondon.org/p-pressreleases/tate-forced-to-reveal-bp-sponsorship-details/
[3] The previous Tribunal considered that the 2006-2011 figures were sufficiently recent at the time they were originally requested – in 2012 – that their release could have harmed Tate's commercial interests. Campaigners argue that in 2015 (and now in 2016), these figures are no more likely to harm Tate's interests than the figures from 2006. This accords with the reasoning of the Tribunal in its judgment where it drew a distinction between: (a) current and recent figures (assessed as at the time of the request; and (b) historic figures.
[4] https://www.artnotoil.org.uk/sites/default/files/BPs%20Corrupting%20Influence.pdf.pdf