The blog is based on an excerpt from The Oil Road – published with Verso on Sept 20.
'Lady Thatcher clearly remains a formidable foreign policy weapon for UK Ltd!'
(Foreign Office internal memo 24 September 1992)
Internal Foreign Office documents obtained by Platform while researching The Oil Road reveal just how BP utilised former Prime Minister Mrs Thatcher and the British government to break into Azerbaijan.
Twenty years ago this week, on 7th September 1992, British oil company BP, desperate to obtain a highly profitable Caspian contract, flew Lady Thatcher to Baku. Eager to score a diplomatic victory and impress the leaders of the newly independent Azeri state, Thatcher was brought in to personally hand over a $30 million cheque from the company to the Azeris during a contract signing ceremony
.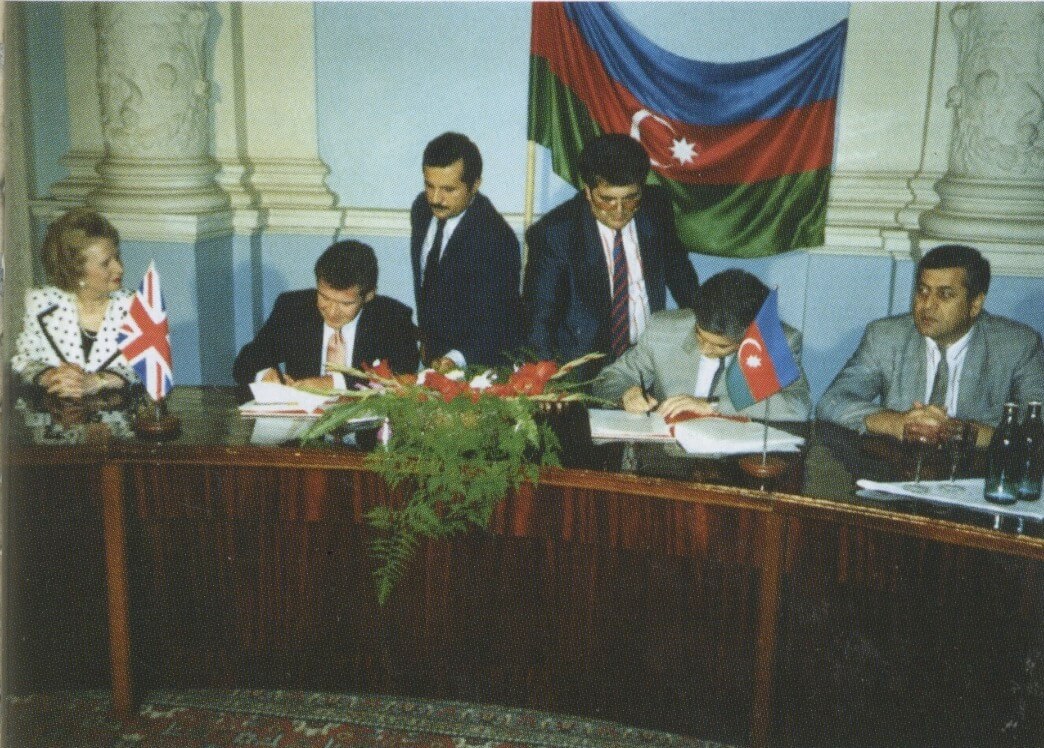 Three months earlier, in July 1992, Sir David Simon, the CEO of BP, had met Prime Minister John Major to ask for British government support. John Browne, then still head of BP's Exploration Division, had identified that it 'was essential for us to be closely aligned with the UK government, as post-Soviet countries still found it easier to understand and accept government-to-government dealings'. Despite having established diplomatic relations, there was as yet no British embassy in Baku. With spare space in its downtown offices, BP partitioned off an area to be used by British government representatives, and raised a British diplomatic flag outside.
Browne also claimed the credit for inviting Thatcher to Baku. It was the first visit by such a senior Western politician to Azerbaijan. Twenty years later it is hard to appreciate how much this meant to the young Azeri government. No matter that she had resigned as prime minister nearly two years previously and was no longer even a member of parliament. The British Foreign Office had proposed that the then trade minister, Michael Heseltine, should attend the signing ceremony, but the Azeris were unimpressed. Thatcher, however, was a different proposition. No doubt Thatcher was amused by getting one-up on her sworn rival. "Fiercely anti-communist, [Thatcher] was delighted to be asked" to visit the Former Soviet Union country.
Browne's advisor Nick Butler was sent to accompany her on the private jet from Hong Kong, and as they approached Baku she told him 'in straightforward terms that if [the Azeris] weren't ready to sign [the deal] she wouldn't leave [Baku]'.
As Thatcher handed the Azeri nationalist President Elchibey two cheques totalling $30 million, Browne achieved his aim, impressing the Azeris and thereby sealing the first contract. An FCO internal memo two weeks later titled 'The Baroness in Baku' celebrated the trip as a success: "BP has done very well in securing exclusive rights… Our efforts in organizing Lady Thatcher's visit at such short notice were clearly worthwhile – with proper programming/targeting Lady Thatcher clearly remains a formidable foreign policy weapon for UK Ltd!"

The letter sourced by Platform through the Freedom of Information Act describes how Elchibey not only admired Thatcher, "but seems something of a groupie! From what she told me of their private talk they spent most of the time talking about freedom and the fight against communism."

Thatcher promised numerous scholarships to Britain, and support in regaining national treasures from Moscow – causing her British diplomatic escort some embarrassment. The memo concludes, with names redacted, "When she was in full flood I whispered to BLANK that BLANK could hardly have made the point better. He kindly offered me £5.00 if I would repeat this comment to Lady Thatcher afterwards."

Neither the initial contract nor its details was published at the time nor were its detailswere ever released, apart from a $30 million payment by BP to an Azeri government then at the height of its war with neighbouring Armenia. But Platform gained sight of the document whilst researching our book The Oil Road in 2009. A four-page memorandum, it details initial development plans, a promise to construct an export pipeline, and the companies' exclusive right to negotiate future contracts. Just above the signatures, it reads: 'In the British tradition of supporting development of democracy and as appreciation of the recent democratic achievement of the Government of Azerbaijan', BP 'will pay $90 million' to the Azeri government. So it seems that the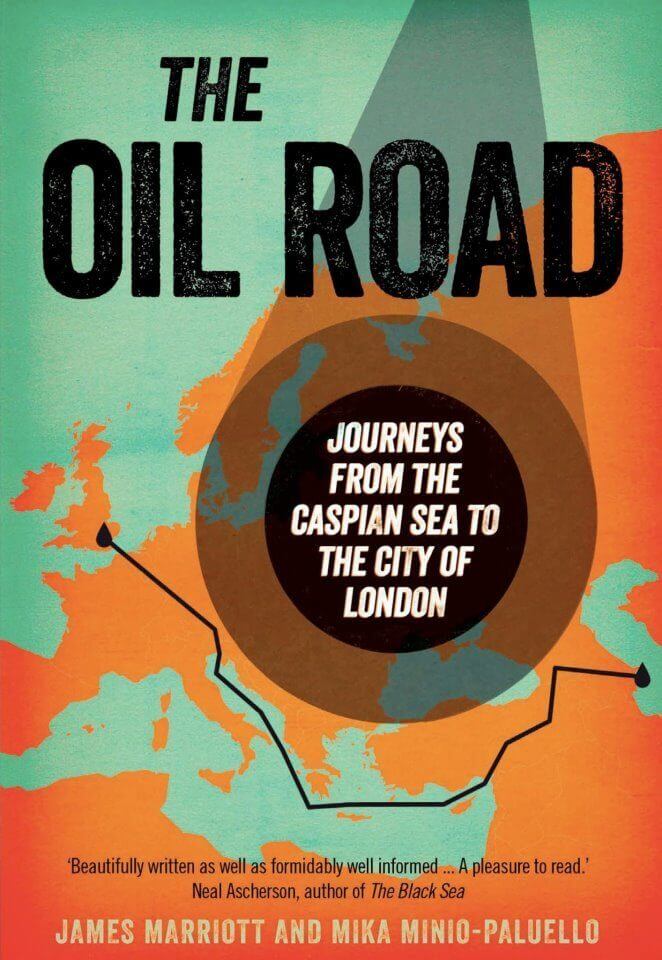 $30 million cheque was just an initial payment. The war was devastating the Azeri budget, and contract 'bonuses' were seen as a key source of quick income, while deals with foreign oil companies were a means of building strategic alliances.
A key actor in the carriage of this $30 million 'bonus' from BP to the hands of an Azeri state official was Leslie Abrahams – a personal assistant to Browne. In Greg Palast's recent book Vultures' Picnic, Abrahams recalls how he "personally passed about 'two or three million pounds' to Azeri officials – in addition to the $30 million check." Palast writes that Abrahams was "a fastidious man, [who] always demanded receipts. The receipts don't say 'bribe' of course, they say 'telephone' or 'cultural and educational support'."
Across the former Soviet Union, budget problems, instability and high inflation were causing non-payment of wages and pensions, which in turn fuelled political unrest. Developing the giant offshore fields at speed seemed to require significant capital not immediately available locally. The oil corporations used the Azerbaijan's weak negotiating position to demand extremely profitable terms. The war with Armenia, the collapse of the Soviet Union, and external British diplomatic pressure meant that, as the FCO internal memo noted, "By any normal commercial standards BP has done very well in securing exclusive rights."

It was a perfect illustration of the use of the British foreign policy machinery by a private oil corporation. Notes of a 1993 meeting between Foreign Secretary Douglas Hurd and BP directors sum up the relationship neatly: "[Hurd] emphasised that there were some parts of the world, such as Azerbaijan and Colombia, where the most important British interest was BP's operation. In those countries he was keen to ensure that our efforts intertwined effectively with BP's."
Unpicking this relationship lies at the heart of Platform's challenging of Britain and the EU's External Energy policies. Just as Thatcher and FCO officials lobbied for BP in post-Soviet Union countries twenty years ago, British diplomats are today working closely with both BP and Shell to demand even more profitable terms and more control over oil & gas resources in North Africa.