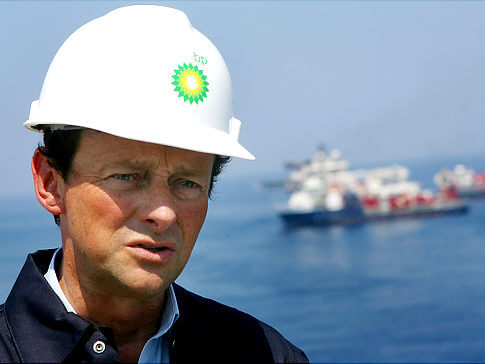 Three of the world's biggest private oil companies face landmark legal actions this February. Here is a brief run down of the main cases, what they are about and why they matter.
1. US v BP
At the centre of the legal fallout from BP's Deepwater Horizon disaster in April 2010 is a  complex civil trial which begins on 27 February. The trial will determine who is to blame, how much should be paid in damages and penalties and who should pay them. BP is one of a number of defendants, alongside Transocean (owner and operator of the rig) and Halliburton. There are over 120,000 claimants involved, from Gulf Coast fishers to the US government, and a massive 72 million pages of documents. The trial, heard before a Judge Carl Barbier without a jury, is expected to last all year.The future of the UK oil company could yet unravel in the legal vortex surrounding the Gulf of Mexico spill, with still more cases being added to this sizeable civil claim. According to the Guardian, charges of gross negligence over the accident, which claimed the lives of 11 workers, have not been ruled out. On 14 February, BP lost a separate case brought by share holders on the New York Stock Exchange. A District Court in Houston found that BP must face charges of fraud for misrepresenting its ability to address a major oil spill.
2. Kiobel v Shell
Filed in 2002, this case charges Shell with complicity in human rights abuses and crimes against humanity in the Ogoni region of the Niger Delta between 1992 and 1995. Shell is accused of aiding and abetting the Nigerian military to commit violations a widespread and systematic campaign of torture, extra-judicial executions, prolonged arbitrary detention, and indiscriminate killings constituting crimes against humanity. Dr. Barinem Kiobel was among the 9 Ogoni activists executed by the Nigerian military regime on 10 November 1995, with the alleged collaboration of Shell. Esther Kiobel, Dr. Barinem's widow, is one of the claimants. For more details and documents visit the Center for Constitutional Rights.
Wiwa v Shell an earlier lawsuit founded on the same allegations was settled out of court in June 2009 for $15.5 million (see the videos below).
On 28 February, the US Supreme Court will hear oral arguments over whether or not corporations can be held liable in the US for complicity in human rights abuses committed overseas. The Supreme Court's decision will have major implications for corporate accountability. If successful, corporations will continue to face liability under the Alien Torts Statute in the US. But Kiobel would still have to be re-heard before any judgement on liability is made.
Complicity has continued to be a problem for Shell in Nigeria. Shell's involvement in recent human rights abuses in the Niger Delta was revealed in Platform's 2011 report, Counting the Cost.
3. Brazil v Chevron:
Brazillian prosecutors have filed a case for civil damages against Chevron and subcontractor Transocean over pollution offshore. On 7 November 2011, Chevron spilled an estimated 3,000 barrels of oil 230 miles off the coast of Rio de Janeiro after Transocean's drilling work caused cracks in the sea floor. Chevron executives could face criminal charges and penalties of up to $11.6 billion.
It's uncertain when the case may start, but the short term impacts have already proved significant. The Brazillian regulator, ANP, has suspended Chevron's licence at the site of the spill at Frade field, causing a 15% decline in the company's rate of oil extraction. The case against Chevron could establish important environmental restrictions for deepwater drillers seeking to exploit Brazil's emerging oil and gas boom.