In September 2020, Platform released a report, OFFSHORE: Oil and gas workers' views on industry conditions and the energy transition, in collaboration with Friends of the Earth Scotland and Greenpeace UK. The report was the culmination of the first large-scale survey of offshore oil and gas workers in the UK, surveying 1,383 workers (approximately 5% of the offshore workforce). 
The survey, among other things, found that 81% of oil and gas workers would consider leaving the industry, that job security was their top concern both in oil and gas and in considering changing industries, and that over half would be interested in renewables or offshore wind. 
In hundreds of conversations with offshore oil and gas workers since the release of the survey, the vast majority identified training costs as a major barrier to successfully transitioning to other areas of the energy sector. 
In taking a worker-led approach to campaigning for an energy transition, Platform understands that a 'just transition' requires the inclusion of oil and gas workers in any substantial decision-making, and as such, centres worker consultation in research and campaigning. 
Our campaign is shaped by what workers want from their governments and employers, and training is a major issue identified by the workforce. Over the last three months Platform, Friends of the Earth Scotland and Greenpeace UK have run a training costs survey for the workforce, surveying over 600 offshore oil and gas workers.
Read the training costs survey results here [PDF]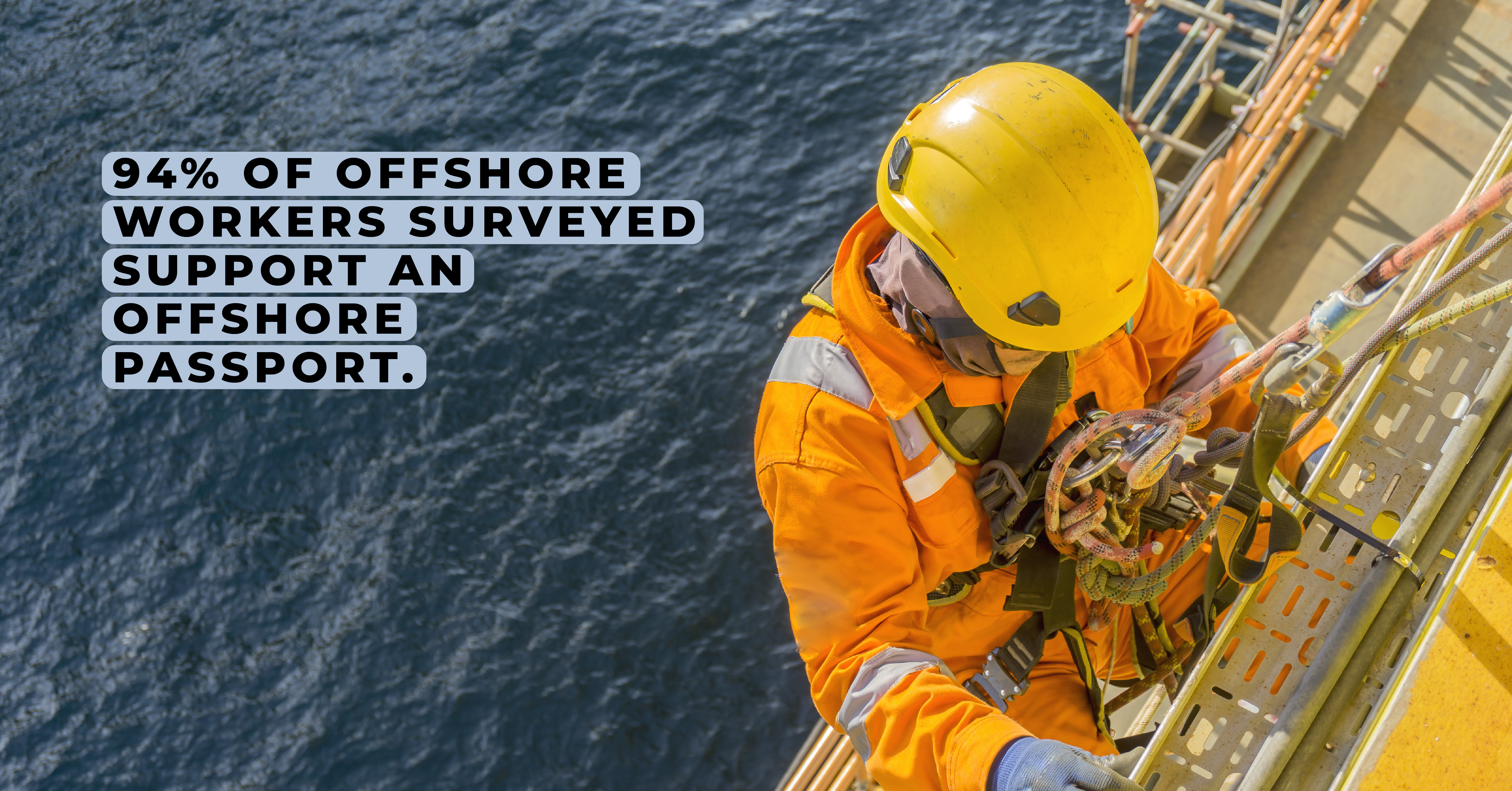 Key survey results: 
74% are employed ad-hoc as contractors rather than as a 'core crew' employees

97% are concerned about the UK's offshore energy industry training costs 

69% spent over £2000 of their own money on training including safety and trade-specific costs in the last two years, which is up 15% from before 2015. 

65% said their employer contributed 0% to their training costs including safety and first aid training in the past two years. 

94% would support an 'offshore passport', which would license accredited workers to work offshore in any sector through a cross-industry minimum training requirement.
The inadequacies and issues around training infrastructure for offshore workers is a growing problem, and one that has been allowed to escalate through a combination of negligence by government and regulatory bodies, relentless profiteering by training companies, and poorly implemented schemes.
Read more about the role of governments and industry here [PDF]. 
Read our press release with Friends of the Earth Scotland, Greenpeace UK, RMT and Unite Scotland here.
Together, Friends of the Earth Scotland, Platform, Greenpeace, RMT and Unite Scotland are calling for:
The implementation of an Offshore Training Passport which will allow workers to move freely between offshore and onshore energy sectors (ie renewables, oil and gas, and decommissioning) with a standardisation of certification across roles and sectors, and clarity that a certificate in date does not need to be repeated. This should be accessible to all workers, including ad hoc contractors.

The UK Government, BEIS in particular, and the Scottish Government, the Cabinet Secretary for Net Zero, Energy and Transport, the Minister for Just Transition, Employment and Fair Work, in particular, must lead this process and work directly with the Health and Safety Executive (HSE) to set standards for working conditions. 

A training fund for the offshore passport should be established as part of the North Sea Transition Deal to directly support workers rather than companies, which can be accessed by individual, self-employed and contract workers rather than only through employers.

The Scottish Government to explore how the National Transition Training Fund and Green Jobs Workforce Academy can help address these issues.

Industry backing of an Offshore Training Passport to ensure full compliance across the sector. 
If you are a worker and would like to get involved in campaigning for an Offshore Passport and other transition policies that would benefit you and your colleagues, please contact our Just Transition Campaigner Gabrielle Jeliazkov at [email protected].
Find out more about how this is impacting workers, read two case studies from James* and Callum*.
Case study: James
James lives in London with his partner and two daughters. He began working in the offshore oil & gas industry 24 years ago. He now primarily works in offshore wind, though also does some work in oil and gas still. In the last 2 years he has paid at least £6000 of his own money on certificates and training.
 "I bear all training costs myself, from my own pocket, and to become competitive with other divers the more qualifications you have, the better chance you have of working. I know there are a lot of guys who aren't able to get the work I do because of the downturn at the moment, and through lack of work they can't afford to keep the certificates up to date. I've been really lucky.

The market is flooded with divers who are out of work, and to give yourself the best chance you have to have both OPITO [oil and gas] and GWO [wind] certificates, even though they have vast similarities. Where there are differences these should be done as a top-up course rather than a whole new one. As soon as we go offshore we legally have to have a 3-day first aid training course which supersedes the one we then have to pay for from GWO to work in wind. When I first got into renewables it was still in it's infancy so you could use the same training certificates, but now they have their own, and in my opinion it's the businesses trying to make money off us. I have to have training for working at height just to get offshore in wind, even though all my work is underwater, it doesn't make any sense.

People aren't sure oil & gas has much left in the long-term and are trying to make the transition slowly. However, 100% there are guys who are being priced out of it. If you have guys that are experienced in oil & gas, then transferring into offshore renewables shouldn't be taxing because by and large the knowledge they have will supersede the knowledge they need. But they're being made to pay out of pocket to renew certificates.

An offshore passport would help reduce duplication between different training bodies. It should allow workers to move more easily between oil & gas and renewables by negating questions from clients/employers as to whether certain qualifications are recognised within that particular sector. The offshore passport should also mean that people aren't paying out of pocket to go on training that they don't need."
Case study: Callum 
Callum*, aged 55, from Glasgow has 35 years' experience working offshore in a variety of roles, in both oil and decommissioning. He's spent between £6,000 and £8,000 over two years on training costs, with no financial help from employers. 
It's become more and more relevant over the last few years. Previously companies would pay towards your qualifications but that's been slowly diminishing over the years. And the training you need for clean energy, for wind turbines, definitely overlaps. You need the same core skills to do the work, but you've got to have paid for both qualifications.

There's some kinds of training that is supposed to be for newcomers, but now you have to repeat it every two years even if you're going on for thirty-odd years in the industry like me. It's so repetitive and you're not learning anything new.

These training firms have found a niche in the market and they've exploited it. It's a lot of money to ask of people just to go to work. And there's no guarantees you'll get work or keep work once you've paid for the training. More and more you're seeing zero hours contracts, or you're paying out big sums of money for only two or three months' work. It's tough and it can have an adverse effect on your family too.

I have become disillusioned with the industry. They preach about loyalty but it really is a one way street. And they'll sacrifice you at the drop of a hat.

For people to get into renewables, it's expensive. It's down to the individual to pay, and the certifications are non-transferrable even though the core skills are the same as you'd need for offshore oil and gas. It's farcical.

I have tried to get into it, but it's difficult to get in. You're told: 'You don't have the right qualifications, you don't have the right certification.

So there's no way in unless you're willing to pay out thousands. It's a real deterrent when you get told that."
*Names have been changed to protect anonymity.