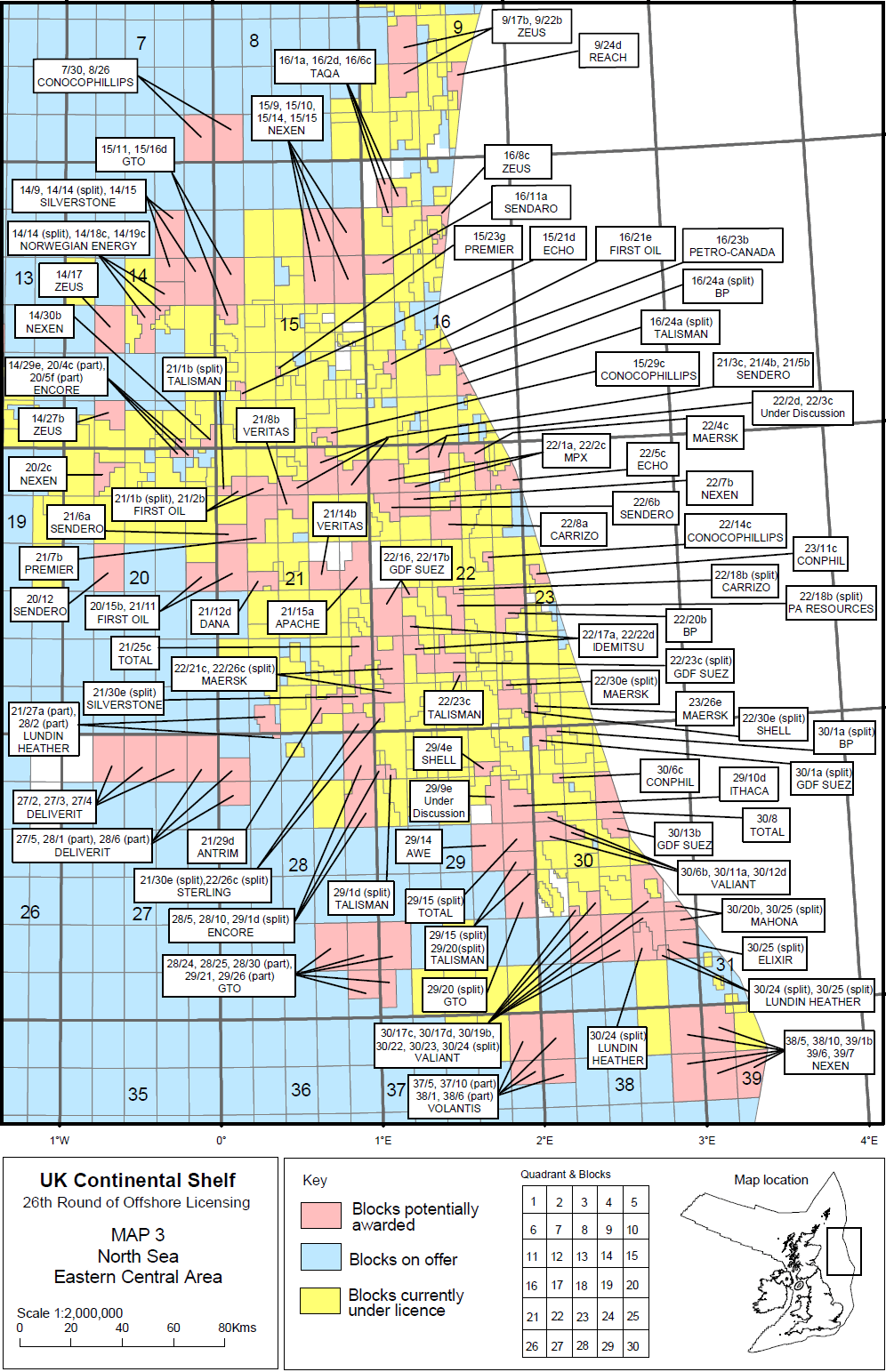 Despite serious environmental concerns, the heightened risk of major accidents and inadequate regulatory oversight, the UK's Department for Energy and Climate Change has awarded 46 new licences for oil and gas drilling in the North Sea, including in the ecologically sensitive West of Shetlands area. Speaking to BBC News, Adam Ma'anit of Platform condemned the move:
"There is insufficient data with regards to the complexity of the marine environment in these areas…It is highly irresponsible for [the Department of Energy and Climate Change] to sign off on any concomitant oil and gas expansion in the region."
The UK government handed over the oil blocks to some of the oil industry's usual suspects:
Royal Dutch Shell: currently subject of an investigation by the DECC after a leak in a pipeline between an oil well and the ageing Gannet Alpha rig on 10 August 2011 caused the largest oil spill in the North Sea for a decade. Last week, on 20 December 2011, Shell's Bonga rig spilled an estimated 40,000 barrels of oil into the Atlantic ocean off the coast of Nigeria.
BP: facing potential criminal charges in the US over the Deepwater Horizon disaster in which 11 workers were killed and an estimated 4.9 million barrels of crude oil were spilled into the Gulf of Mexico. The company's ongoing clean up operation, which included the controversial use of chemical dispersants, has also been subject to criticism by environmentalists.
ExxonMobil: responsible for the notorious 1989 Exxon Valdez disaster in which an oil tanker spilled 11 million gallons of crude off the coast of Alaska. The company faced five criminal charges and pleaded guilty to four, including "placing an incompetent crew on the ship" and paid $1 billion in restitution. Over 22 years later, Alaska is still scarred by the long-term impacts of the spill. Local marine biologists report oil on beaches, high toxicity levels and injured wildlife.
For more on Platform's research into the systemic risks of offshore oil extraction in the North Sea and beyond, see our report, Off the deep end.