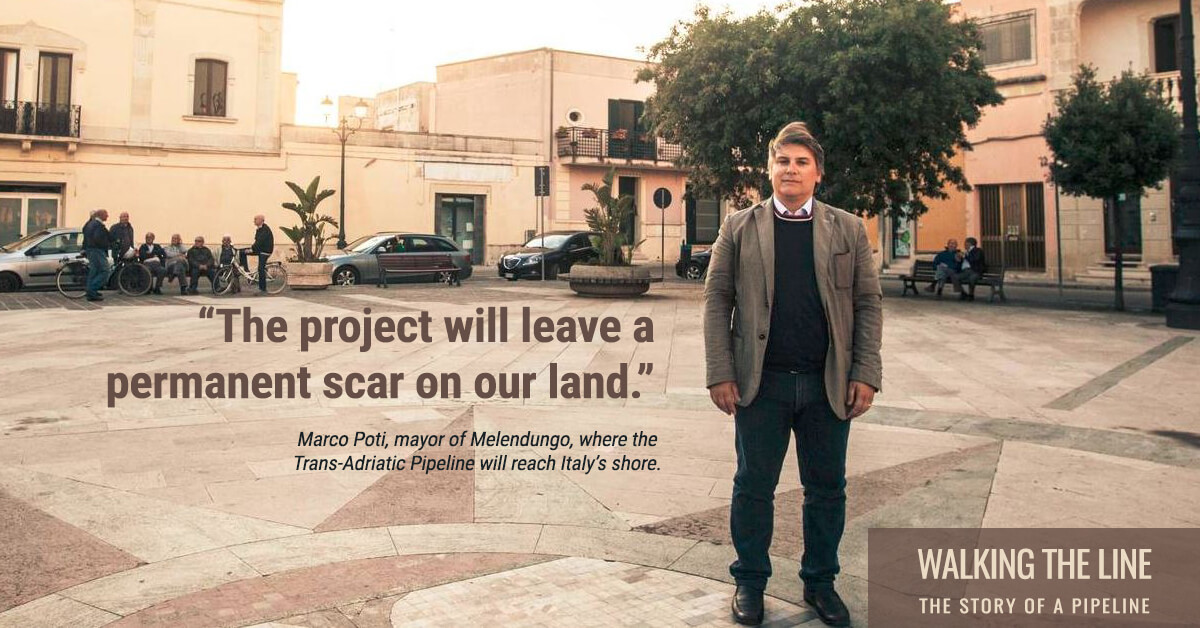 In Italy, Azerbaijan and the UK people are fighting against the devastating impacts of import pipelines and wresting back control over their energy system.
In this beautiful documentary we made with Global Motion, Re:common and Counter Balance we meet the people who live alongside the Euro-Caspian Mega Pipeline and are organising against this gargantuan piece of gas infrastructure.
By following the pipeline, we have been able to connect their stories — just as the extraction, pumping and burning of fossil fuels links us to places and people we know almost nothing of.
Watch the documentary and sign the petition to tell the European Investment Bank not to use public money to fund the Euro-Caspian Mega Pipeline.
[emailpetition id="6″]